Sparc Technologies Limited (ASX:SPN) has released the positive results from its ongoing coatings test work with the University of Adelaide. The results showed significant improvement in graphene-based coatings.
The test results when compared to the control coating i.e., without graphene, showed that there was around 73% performance improvement in the scribe creep and up to 19% performance improvement in adhesion.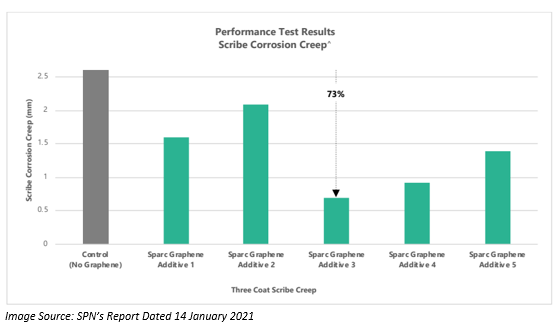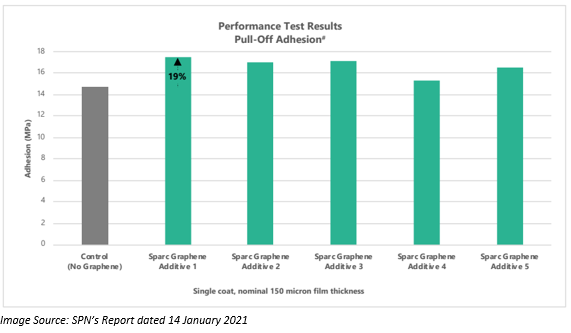 Based on the test's data, the Company would build on it and improve the optimum graphene formulation for the coatings additive for maximising the performance.
The Company would continue the test working to confirm the commercial applications.
At AEDT 12:46 PM, SPN shares were trading at A$0.335, up 8.064% from the previous close.
MORE AT: Why are Sparc Technologies (ASX:SPN) shares trading ~11% higher today?