Sarah, Duchess of York has revealed she cried when daughter Princess Eugenie told her that her newborn baby son would be named after the duchess's late father.
Eugenie and husband Jack Brooksbank welcomed Ernest George Ronnie Brooksbank on May 30, only revealing the news earlier this week.
Sarah, speaking publicly about her new grandchild for the first time, described Ernest on the second episode of her Tea Talks podcast on Thursday as a "seriously beautiful little boy" and said the gesture moved her to tears.
Princess Eugenie's baby son Ernest George Ronnie Brooksbank (HRH Princess Eugenie/PA)
Ernest's middle name Ronnie pays tribute to the duchess's father Major Ronald Ferguson, the former royal polo manager, who died in 2003.
The duchess, who is known to her now-three grandchildren as GG, said: "He's a very, very seriously beautiful little boy. Of course everybody says that. Of course he is. Doting granny – doting GG.
"He's done very, very well."
She added of hearing of his name: "When Jack and Eugenie told me, it was so moving that they had put my dad in there. It was so kind, I thought. It made me cry."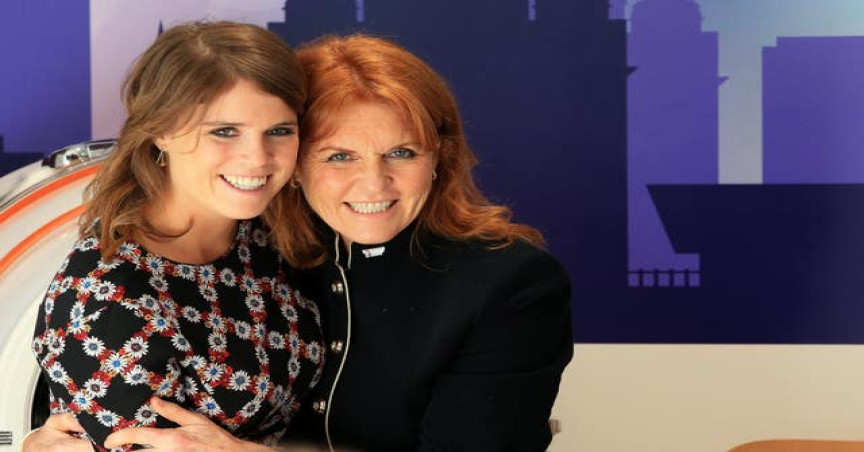 The duchess with her daughter Princess Eugenie (Peter Byrne/PA)
The duchess added of Eugenie: "She said that I was allowed to say. Well I have to be very careful. I get so proud."
The duchess launched her podcast, Tea Talks with the Duchess and Sarah, alongside Sarah Thomson, the founder of children's newspaper First News, last week.