Highlights

C29 Metals has been granted two exploration licences, located in Olympic Dam IOCG province of Stuart Shelf.
The Company had five licence applications, out of which two have been granted, while three remain in the application process.
C29 is planning to undertake field reconnaissance activities over the granted tenements.
Shares of C29 surged more than 8% on the ASX post this news.
In major update C29 Metals Limited (ASX:C29) announced that it has been granted two exploration licences in the famous Olympic Dam iron oxide copper gold (uranium) (IOGC) province located in South Australia. The region is known for its multiple large-scale mining operations.
C29 Metals had applied for five exploration licences in the Olympic Dam region, and as of now, two of them have been granted. The IOCG province extends for some 700km along the eastern margin of the Gawler Craton.
On back of this positive news, announced on 5JULY2022, shares of C29 have gained over 8.3% to AU$0.130 apiece on ASX. The Company has a market capitalisation of AU$4.7 million as of 5 July 2022.
The granting of the licence application will bolster the copper footprint of the Company in Australia. Recently, C29 executed option agreement to acquire 100% interest in Mayfield Cu-Au Project in Queensland.
Location of licences granted to C29 with respect to neighboring mining operations (Image source: Company update, 5 July 2022)
Licence EL6741, Torrens North, has known prospects for copper and uranium. Some historical digging has been done on the prospect. The historical rock chip sampling resulted in samples with 8.7% Cu from the West Mount prospects.
Uranium prospectivity was identified at the Seaham prospect. As per C29, the area is considered prospective for several types of precious and base metal deposits.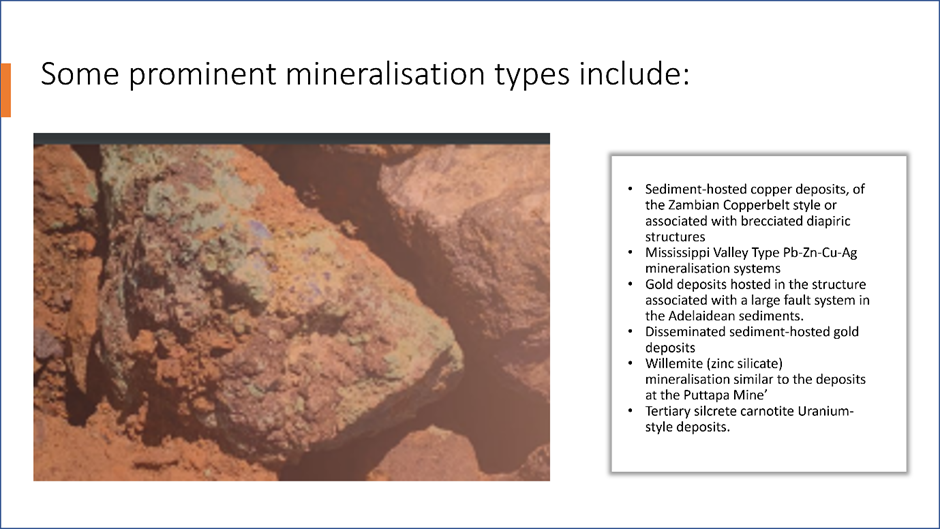 The application details of C29 are as below:

Under Torrens North exploration licence (EL6741) area, the Company has identified four prospects with copper and other metals potential. The four prospects being- Airport Claypan (Cu, Au, Ag, Pd), West Mount (Cu, Au), Ok Mine (Cu) and Seaham (U).
C29 Metals has commenced the regulatory preparation to carry out the field reconnaissance activities over two granted tenements.
The remaining three applications process are expected to be completed by August 2022.