Highlights
The new government has agreed with the RBA's concerns about higher wages pushing up inflation.

During times of inflation, a wage-price spiral can make wage hikes a threat to economic growth.

The RBA has stated that wage hikes should be capped at a maximum of 3.5% to avoid the possibility of a further increase in inflation.
The newly elected Albanese government believes that workers may need to take a real wage cut to better adjust to the rising inflation. The government has come to the worrisome conclusion that higher wages could further increase inflation.
ALSO READ: How could a possible US recession affect Australia?
At the same time, the Reserve Bank of Australia's Governor (RBA) has recently warned that wage hikes of 4-5% could further elevate inflation. Thus, the Governor proposed to cap wage growth to about 3.5%. These viewpoints have emerged after the Fair Works Commission raised minimum wages by 5.2%, reflecting a much higher increase than anticipated.
How Will Minimum Wage Hike Impact Inflation And RBA Interest Rate Decision?
Meanwhile, experts fear that inflation could remain above the target band for more years to come. Thus, efforts to curb inflation may not materialise into the desired results. However, it is safer to avoid adopting any measures that further aggravate inflation. Going by this rule, a significant wage hike of 5.2% could be a concerning issue for the Australian economy.
ALSO READ: Why is Australia's jobless rate running at 50-year low?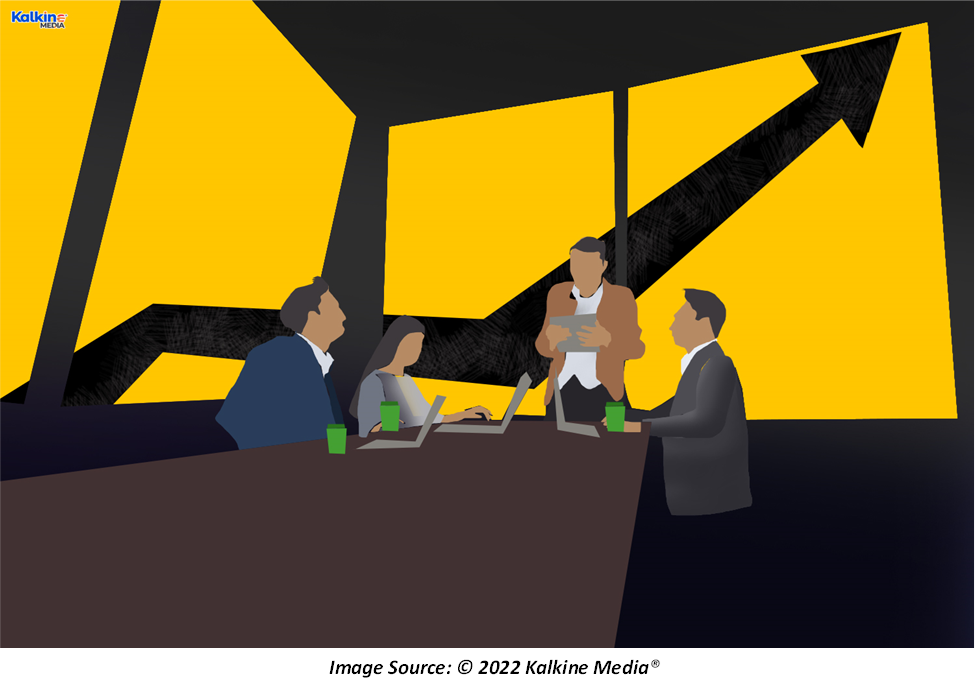 How do higher wages contribute to inflation?
During times of inflation, households typically face a financial crunch wherein managing daily expenses becomes tough. Rising prices of everyday items prompt many households to dig into their savings and exhaust them fully. In Australia, inflation is not the only problem, as rising interest rates have also made households yearn for more money.
The RBA started its interest rate hike cycle in May 2022, delivering two larger-than-expected interest rate hikes since then. These rate hikes have been a major blow to consumer spending and are expected to further dampen consumer and business confidence.
Considering such tight conditions facing households, a wage hike appeared as the only answer to all their problems. However, a theoretically correct solution may not always be the most practical fit. This means that things are much more complex than what may appear on the surface.
A wage hike could further strengthen consumption in the economy, raising the demand for goods and services. While an improvement in consumer spending is a boon in most cases, it can further increase inflation in the present context. Supply chain snags and an overall delay in production processes have created a large gap between supply and demand.
Essentially, this means that higher demand for goods could put even more pressure on the already dented supply of these goods. Thus, producers might be left with no choice but to increase the prices of their goods, contributing further to inflation. This is known as the wage-price spiral, which usually occurs during inflationary times. Thus, wage hikes should be conducted with much deliberation during high inflation.
RBA's stance on rising wages
Most experts acknowledge that the wage-price spiral is a worrisome possibility of the current wage hike. RBA Governor Philip Lowe has suggested that a solid hike in wages could prompt even more aggressive rate tightening by the central bank. The RBA has been raising interest rates to meet the inflation target of 2-3%.
Thus, if higher wages raise the momentum in the economy, the RBA might be left with little choice other than to raise interest rates sharply. This could derail economic growth while slowing economic activity and increasing unemployment. Even a recessionary phase could ensue in such a scenario.
The RBA Governor has also suggested that wage hikes in the range of 4-5% would be harder to tackle as they could make it more difficult to return inflation to 2.5%. These expectations have been built on past experiences, suggesting that wages need to be raised carefully in a volatile environment.