Summary

The Australian government announced a significant breakthrough to start the rollout of a potential COVID-19 vaccine by March next year.
The government said immunisations for healthcare workers would commence in March 2021 followed by the aged people.
Australia has already locked four COVID-19 vaccine deals with major vaccine developers.
In another positive news for the country, there were no patients dependent on ventilator support as of 24 November.
Good news around COVID-19 vaccines development has been coming thick and fast in the past few days. Today, the Australian government announced a significant breakthrough for the launch of a potential COVID-19 vaccine after AstraZeneca and Oxford University disclosed yesterday that their COVID-19 vaccine candidate proved to be 90% effective.
Besides, two COVID-19 vaccine candidates, by Moderna (NYSE:MRNA) and Pfizer (NYSE:PFE)/BioNTech (NASDAQ:BNTX), recently demonstrated high efficacy against the novel coronavirus.
The Australian government has already secured deals from four frontrunners in the COVID-19 vaccine development. However, the Federal Government said that it would not make the vaccination mandatory.
Besides, the country recorded 0 patients who were in hospitals on ventilator support. This was a significant development, considering the rising number of cases all over the world.
ALSO READ: Qantas (ASX:QAN) to make COVID-19 Vaccine mandatory for travellers
AstraZeneca and Oxford's COVID-19 Vaccine Buoying Australians Hope
UK-based drugmaker AstraZeneca Plc (LON:AZN) announced that the late-stage clinical trials of its COVID-19 vaccine candidate showed 90% effectiveness against the coronavirus.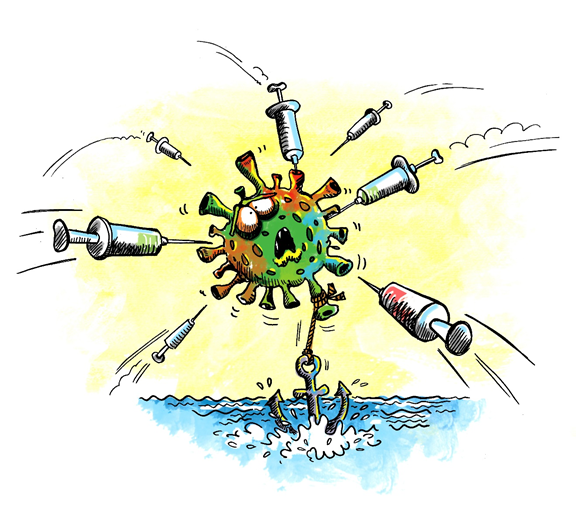 Image Source: © Kalkine Group 2020
AstraZeneca and Oxford's COVID-19 vaccine candidate is likely to be a relatively cheap and easy-to-store product.
The Company disclosed that findings are based on the interim analysis of the clinical trials performed in the UK and Brazil.
It is noteworthy to mention that the vaccine can be stored, transported, and handled at normal refrigerated conditions (2-8°C/ 36-46°F) for minimum six months and administered within the existing healthcare settings.
The Company will now immediately prepare the regulatory submission of the data to worldwide authorities having a framework in place for conditional or early approval.
AZN will seek for an Emergency Use Listing from the WHO for an accelerated pathway to availability of vaccine in low-income nations.
Australians to get COVID-19 Vaccines in March 2021
Health Minister Greg Hunt stated that interim results of AstraZeneca's vaccine candidate gave Australia a pathway not just to become COVID-safe, but an entirely safe country and a return to normal. Mr Hunt said immunisations for healthcare workers would commence in March 2021 followed by the aged people.
The Health Minister added-

Australia Secured Four COVID-19 vaccine 'deals
Australia has signed supply agreements with four major vaccine developers, and the government has also committed to being a part of the COVAX facility, which is a global agreement for equal distribution of COVID-19 vaccines across the world.
Deal with AstraZeneca for the expected manufacture of ~30 million doses of vaccine candidate of the Oxford University AZD1222.
A deal for 10 million potential COVID-19 vaccines of Pfizer/BioNTech.
Acquired 40 million doses of NVX-CoV2373, COVID-19 vaccine candidate of Novavax.
Deal with University of Queensland/CSL's for the supply of 51 million doses of COVID-19 vaccine.
The Prime Minister said the by securing several COVID-19 vaccines from the frontrunners, and the government is providing Australians with the best shot at early access to a vaccine should the clinical trials prove to be successful.