Summary

The Australian national COVID-19 vaccine task force has declared that Australian adults seeking a COVID-19 shot will likely get one by Christmas.
The country is planning to set up travel bubbles with nations that have managed COVID-19 well.
The federal cabinet rolled out a four-stage plan last week to steer the country out of the pandemic.
Experts believe that Australia can meet its COVID-19 vaccine targets by the end of the year. Once the targets are met, the country would begin easing restrictions and gradually open up.
The Australian federal government believes all the natives seeking a COVID-19 vaccine will get them by Christmas. However, there are no firm timelines for vaccination completion.
Source: © Yakobchuk|Megapixl.com
Currently, the country is in Phase A of the roadmap, with just 19% or around 3.9 million people of the eligible population fully vaccinated. The completion of the second stage would see reduced restrictions on vaccinated people and lessen the likelihood of lockdowns. The second stage requires 70% of people over 16 years to receive two shots of the COVID-19 vaccine.
ALSO READ: COVID-19: Which are three worst-hit geographical sub-regions?
When Australia achieves 80% vaccination, curbs would be eased further, including removing restrictions on the number of returning vaccinated Australians. Also, vaccinated people would be allowed for international travel.
More Australians need to get vaccinated before travel bubbles are set
Australia halted international travel in March 2020 and banned its citizens from returning home from India in May 2021, after the second wave wreaked havoc in the South Asian nation.
The country plans to set up travel bubbles with nations that have managed COVID-19 well, including Japan, Singapore, and South Korea. However, many more Australians need to get vaccinated before the country sets up the travel bubbles.
RELATED READ: When would international flights resume in Australia?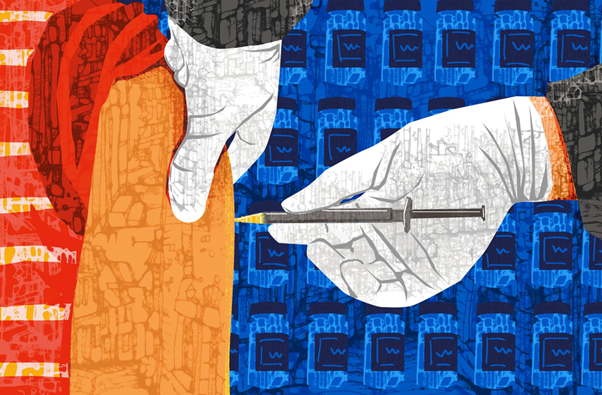 Source: Copyright © 2021 Kalkine Media
On 4 August 2021, Lieutenant General John Frewen stated that the country is entering the next stage of the COVID-19 vaccination rollout. He also added that 10 million doses of Moderna Inc (NYSE:MRNA) would be available later this year, likely accelerating the rollout.
DO READ: Deadlier than Spanish Flu? Global COVID-19 caseload tops 200 million mark
Vaccine supply and demand
The COVID-19 vaccine launch in Australia has been hindered by the limited supplies of the vaccine developed by Pfizer Inc (NYSE:PFE) and BioNTech SE (NASDAQ:BNTX), including changes in medical advice affecting uptake of AstraZeneca Plc's (LON:AZN) vaccine. Nevertheless, Australian Prime Minister Scott Morrison indicated he is confident that the 70% vaccination mark will be achieved this year if adequate Australians come forward to get their jabs.
Moreover, Health Minister Greg Hunt stated that the nation was on track to ensure every Australian who wanted a COVID-19 vaccine could access one by the end of the year.
As the federal government is making attempts to increase the vaccine rollout, it is seeking to establish more distribution sites and bring more pharmacies on board.
RELATED READ: What's impeding global vaccination drive? Debunking myths about COVID-19 vaccines