Summary

Australia has planned to reduce flights from India amid an unprecedented and much more severe second wave of COVID-19.
The changes in the travel restrictions would come into effect in a few "months".
All repatriation flights that are planned for May but not yet booked, will now be deferred until June.
Australia has geared up to impose more stringent restrictions on international travel in the wake of rising coronavirus cases in some countries. Australia has planned to reduce flights from India as the latter continues to buckle under an unprecedented and a much severe second wave of COVID-19.
Image Source: ID 10532613 © Bradcalkins | Megapixl.com
COVID-19 cases in India are skyrocketing to a new high every single day, pushing the health infrastructure to the verge of collapse. The populous Asian country reported a staggering ~315K new cases on Wednesday. There has also been an uptick in the number of travellers returning to Australia, who are testing COVID-19 positive.
Read More: COVID-19 Weekly Roundup: Latest developments around the world
The National cabinet, which met Thursday afternoon, has also decided to limit departure exemptions for travel to all high-risk nations, including India, allowing exemptions only in very urgent circumstances. Also, it has been made mandatory to pass a COVID-19 test as well for any traveller heading to Australia from any of the high-risk nations before departing.
PM Scott Morrison said chartered and direct flights from India would soon be cut by 30 per cent and departures to India would be limited, addressing the cabinet meeting.
Read More: COVID:19: How Will Delays in Vaccine Rollouts Affect the Economy?
Image Source: ID 179245873 © Alexgrec | Megapixl.com
He also said he wouldn't be suggesting anyone from a high-risk country to rush back to Australia, and the government will be looking to put this in place very soon. While Mr Morrison didn't specify any other high-risk countries, he said the Chief Medical Officer is working along with DFAT to put a list of high-risk countries in place.
Mr Morrison said the government has been working hard to get Australians home since last September, with hundreds of thousands of them having returned home already, via assisted flights.
The new guidelines will also be imposed on government-organised repatriation flights and commercial flights. Northern Territory Chief Minister Michael Gunner said there would also be some changes to the schedule as well as the requirements for people boarding repatriation flights bound for Howard Springs from India. He also informed that all repatriation flights that are planned for May but not yet booked, will now be deferred until June".
Read More: Australia, New Zealand Travel Bubble Arrangement Comes Under Doubt
Australian National University appeals to bring students home
There are still an estimated ~40 thousand stranded Australians across the world, trying to get home. There are also many international students back to Australia, a year after the onset of the coronavirus pandemic.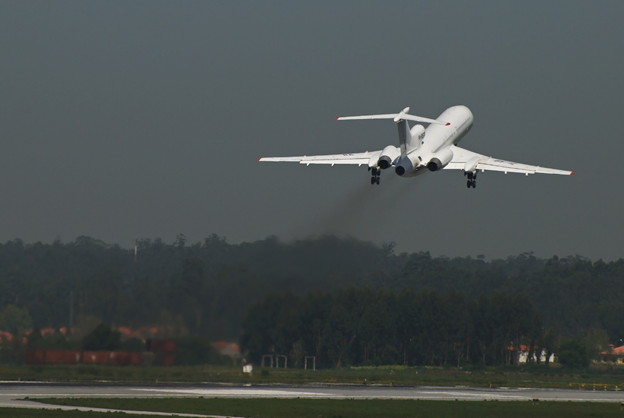 Image Source: ID 20626457 © photo360 | Megapixl.com
The Australian National University wants the federal and ACT governments to work together and come up with a solution to bring more students home. The university has also proposed to offer space at its campus to quarantine returned Australian travellers.
Read More: Australia to promote tourism; to create travel bubble with Singapore
Other countries maintaining distance from India
Recently, the US has also taken a note of the massive and out-of-control surge in the coronavirus cases in India, consequently issuing a level-4 travel health notice for India. The United States has strongly urged its citizens to avoid travelling to India if not fully vaccinated.
The United Kingdom has also acknowledged India's severe situation and being one of the worst-hit nations in the first wave, it has also kept its guard up. The UK has put India under its travel "red list" on a precautionary basis after 100 plus cases of "double mutant" variant of coronavirus identified in the country.
Yesterday, UAE also took precautionary measures, barring the entry of travellers from India for 10 days, from 25 April to 4 May.
Read More: Worsening COVID-19 situation in India hitting oil prices, ASX Energy stocks feel the heat