Summary

Australia begins the next phase of vaccine rollout by vaccinating people aged over 50 years.
The government has planned to vaccinate younger Australians with Pfizer's vaccine amid the blood clot issue with AstraZeneca's jab.
So far, the country has passed the milestone of administering two million doses of the COVID-19 vaccine.
Australia has commenced the next stage of its vaccination program today. In the phase 2a vaccination program, people aged over 50 years will get the jab. The shot will now be administered at General Practice Respiratory Clinics and state and territory mass vaccination clinics. However, regular GP clinics will be able to give vaccine shots in the upcoming weeks.
Eligible individuals are being offered the COVID-19 vaccine manufactured by Oxford and AstraZeneca Plc (LON:AZN) as the Federal government attempts to accelerate their vaccine rollout after several problems, such as supply issues, logistical issues and changing health advice, including the rare chance of blood clots. These issues have imposed delays to Australia's vaccine rollout and have dramatically altered the government's plan for vaccinating Australians. The Australian government had planned to commence the vaccination drive in five phases.
Source: © Yakobchuk|Megapixl.com
In Victoria, the Australian government has opened 15 new state-run centres in addition to six mass vaccination centres already operating. Besides, other hubs will open in Cranbourne in the outer south-east of the city tomorrow, bringing the total number of vaccination centres to twenty-two. Moreover, Sydney is also set to develop a mass vaccination centre at Olympic Park, although it has not yet opened.
ALSO READ: COVID-19's deadliest week kills over 93K globally, India remains worst-hit
Young Australian to get Pfizer vaccine shot
Amid the blood clotting risk associated with AstraZeneca's vaccine, the government has planned to immunise younger Australians with Pfizer Inc (NYSE:PFE) and BioNTech SE (NASDAQ:BNTX) vaccines.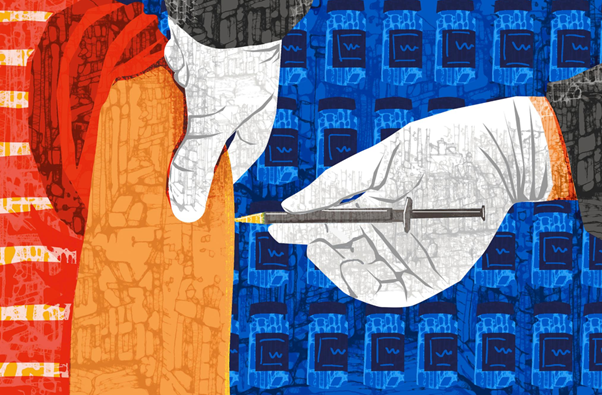 Source: Copyright © 2020 Kalkine Media Pty Ltd
Furthermore, state and territory-run vaccine facilities with sufficient refrigeration capacity that have been previously limited to AstraZeneca vaccines will be able to administer Pfizer jabs. This greater availability of Pfizer vaccine shot will only benefit people aged under 50 years in phases 1a and 1b.
Last week, Australia crossed the milestone of administering two million doses of the COVID-19 vaccine.
ALSO READ: All you need to know about Australia's COVID-19 Vaccination Program