Highlights

Vaccines serve to protect against pathogens by training your immune system to recognise and eliminate the disease-causing organism.
Vaxzevria is a viral vector-based vaccine, while Comirnaty and Spikevax are mRNA vaccines.
Protein-based vaccine, Nuvaxovid has secured provisional approval from the TGA.
Vaccination is essential for protection against getting severely ill if a person is infected by COVID-19. Vaccines are devised to train your immune system to recognise and remove the virus. In case of a deadly virus, such as coronavirus, vaccines have clearly proved to be a life-changing tool.
How does a COVID-19 vaccine work?
COVID-19, caused by the SARS-CoV-2 virus, has protein spikes that enable the virus to attach to cells and cause infection. COVID-19 vaccines prepare the immune system to recognise the spike protein on these viruses and fight them. A COVID-19 vaccine is generally given in two doses; sometimes a booster dose might also be given to extend this protection.
Before being approved, vaccines undergo a careful evaluation process by the Therapeutic Goods Administration (TGA) of Australia. Below are approved vaccines:
Vaxzevria (AstraZeneca)
Comirnaty (Pfizer)
Spikevax (Moderna)
Novavax's Nuvaxovid is the latest vaccine for preventing coronavirus disease 2019 (COVID-19), which has got provisional approval in Australia.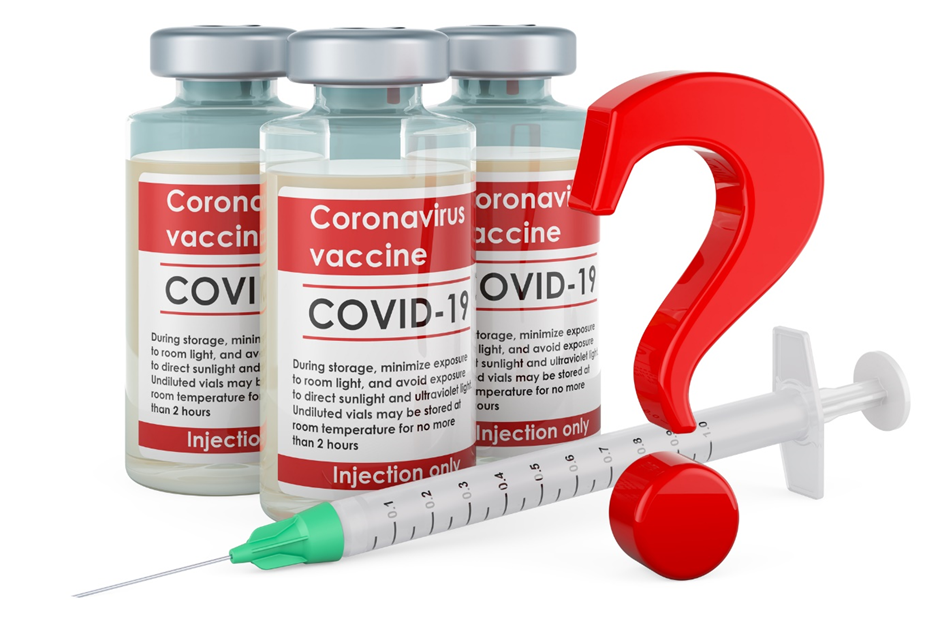 Image source: © Alexlmx | Megapixl.com
Vaxzevria is a viral vector-based vaccine that contains a weakened animal virus with coronavirus spike protein. Once inside the body, copies of the spike protein are made. This triggers the immune system to build an immune response against the spike protein as it comes as a threat.
The vaccine, which was given provisional approval in February last year, is recommended for people aged 18 years and above. There are two doses of this vaccine given between a time gap of 4 to 12 weeks.
Pfizer is a messenger RNA (mRNA) vaccine. This vaccine uses mRNA to code for the coronavirus' specific spike protein. The human body's immune system then identifies the spike protein as a threat and starts building an immune response against it.
Pfizer got provisional approval from TGA on 25 January 2021 for people aged 16 years and above. The vaccine got approval for those aged 12 years and above on 22 July 2021; and for kids aged five years and above on 5 December 2021, respectively. Two doses of the vaccine should be given between three to six weeks apart.
Spikevax is also an mRNA vaccine that does not contain any live virus.
For people aged 18 years and above, Spikevax secured provisional approval for use in Australia on 9 August 2021. For the age group of 12 years and above, it got approval on 3 September 2021. Two doses of the vaccine are needed with a time gap of two weeks.
Do read: Moderna's COVID-19 booster gets TGA's provisional approval
This is a protein-based vaccine that contains part of the coronavirus spike protein. The human body elicits an immune response upon recognising the spike protein as a threat. The Matrix-M adjuvant present in this vaccine creates a more robust immune response to the vaccine.
The vaccine got approval for people aged 18 years and above on 20 January 2022. The vaccine should be taken in two doses with at least three weeks' gap. It is expected that the vaccine will be rolled out across the country from February 21, after being finalised by TGA.
Also read: ATAGI gives green light to Novavax Covid – 19 vaccine
Bottom line
A considerably strong protection against COVID-19 is achieved with a vaccine until 7 to 14 days after receiving the second dose. To strengthen the immunity, the Australian government has also recommended getting a booster dose, if eligible.