Highlights

Commodity-based ETFs invest in commodities and are traded like shares on a stock exchange.
These ETFs don't require investors to arrange for physical storage of the underlying asset.
Investors also need to look at, tracking error, management fee, etc. before making an investment decision.
Since the onset of the Russia-Ukraine war, commodity prices have been on fire. The estimated disruption to the global commodity supply amid a bombardment of sanctions on Russia is what is leading to a panic buying situation in the commodity markets.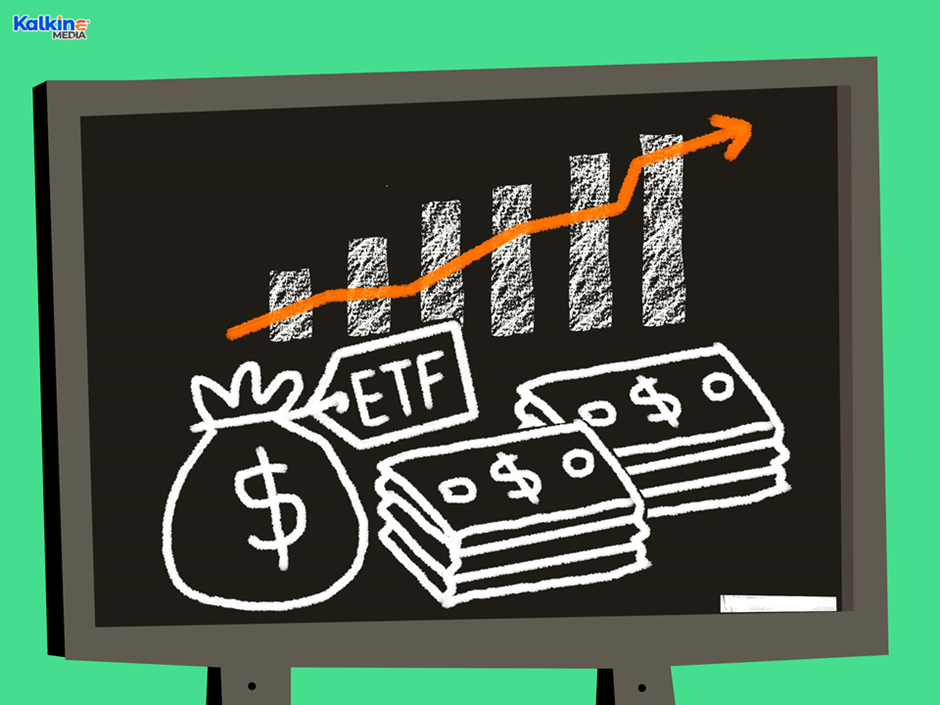 Image Source: © 2022 Kalkine Media®
Higher commodity prices have also led to concerns over a noticeable spike in inflation across economies. Recently, the US recorded a 40-year high inflation in February 2022, at 7.9%. However, investors are taking exposure to these commodities to ride the price rally and hedge their equity portfolio against rising commodity prices. On that note, let us have a look at three ASX commodity ETFs on investors' radar.
Read More: Three ASX-listed ETFs with five-year returns of over 80%
ETFS Physical Gold (ASX:GOLD)
One commodity that investors love to add to their portfolio during high inflationary period or times of uncertainty, is gold. ASX-listed GOLD ETF offers a simple and cost-effective way to add yellow metal to the portfolio and take advantage of rising gold prices which is equivalent to the movements in gold denominated in AU$ after subtracting a daily management fee.
GOLD has an AUM of AU$2.61 billion and is backed by physical gold held by custodian JPMorgan Chase Bank, NA in London. One unit of GOLD last closed at AU$251.59 on 11 March 2022. The management fee is 0.4% per annum and in the last one year (ended 11 March 2022) GOLD has delivered a lucrative return of 21.29%.
BetaShares Crude Oil Index ETF-Currency Hedged (Synthetic) (ASX:OOO)
Aussie investors looking to invest directly in crude oil can go for OOO, the only ASX-listed crude oil ETF at present. OOO aims to track the performance of S&P GSCI Crude Oil Index Excess Return (Hedged into AU$), which provides exposure to WTI crude oil futures, hedged for currency movements in the AUD/USD exchange rate.
The AUM of OOO stand at around AU$278.64 million, having 30.21 million units outstanding with Citigroup Pty Limited being the custodian. The fund has a management fee of 0.69% per annum and its return for the last one year ended 28 February 2022 is 62.78%.
ETFS Physical Palladium (ASX:ETPMPD)
Another bullion that has recently rallied to a record high is palladium. ETMPMD offers investors a cost-effective way to capitalise on the price movements of palladium without actually requiring the need to physically store the commodity.
The fund has a NAV of AU$354.18, as of 11 March 2022 and has an asset under management of AU$10.26 million. The management fee is around 0.49% and JP Morgan Chase is the custodian of the asset. In the last one year ended 11 March 2022, the fund has delivered a return of 24.03%.
Bottom line
Investing in commodity-based ETFs is an alternative to investing directly in the same commodity in the derivatives market. One benefit of these ETFs also includes getting an entitlement of the underlying commodity (in proportion to the funds deployed) without actually needing to store the commodity physically.
Investors also need to look at, tracking error, management fee, etc. before making an investment decision.
Read More: IXJ, DRUG & HLTH: 3 ASX healthcare ETFs with decent 52-week returns