Summary

Several investors still have doubts about incorporating bitcoin in their portfolios, alongside traditional assets. However, studies have shown that fear of bitcoin should not be a thing.
With the pandemic still knocking on the door, bitcoin has shown immunity to inflation due to its revolutionary character.
Pre-retirees, no matter how old they are, might want to consider investing in bitcoin so retirement could be as sound as possible.
Since the coronavirus pandemic started, traditional assets have struggled to generate reasonable returns. Inflation has hit fiat currencies while several countries have seen a trend of decreased real estate prices, once seen as safe investments.
This year, however, has proven that unconventional holdings may be a go-to asset, as they tend to be immune to economic and political affairs worldwide.
One of these assets is bitcoin that has demonstrated vast potential during these unprecedented times. Bitcoin was one of the rare currencies that increased in value since January, and it looks like the sky is its only limit.
As a comparison, bitcoin has generated annualised returns of over 230% in the last decade (till October 2020) compared to the S&P 500 index (~10.5%) and US housing prices (~4%).
DID YOU READ: Everything you need to know about cryptocurrency and related tax regulations
Why are some hesitant to invest in bitcoin?
Bitcoin's advantages can be its disadvantages as well. High volatility, a fixed amount of mined coins, decentralised network, and one could go on and on. Yet, the cryptocurrency exchange markets had almost hit an all-time high this year when all other traditional investments drastically declined. In a nutshell, bitcoin has outperformed most equities in 2020.
However, some investors are still hesitant to purchase these invisible coins. There could be various reasons, but the most likely one is linked to the complexity of bitcoin. As it appeared only around a decade ago, older shareholders do not trust it enough as it may be too unpredictable.
RELATED: Why we do not understand Bitcoin?
What is the expert advice?
Most full-time investors hold onto a small portion of bitcoin and other cryptocurrencies so their portfolio could be as diversified as possible. But what is the right amount to hold onto, according to professionals?
Bitcoin gained so much popularity that finance scientists have even held research about the cryptocurrency. Yale University was one of the first world-famous educational institutions that saw vast potential for investigations.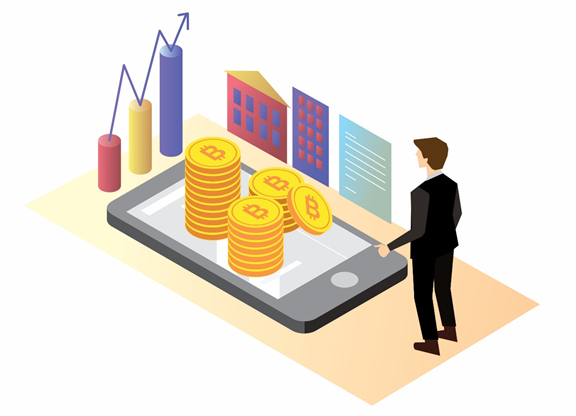 Image Source: © Kalkine Group 2020
According to the Yale study, the economists found that ~six per cent would be the ideal portion of bitcoins in every investment portfolio. For others that are a bit more sceptical, four per cent should be sufficient to show at least some capital gain. The most sceptical shareholders have also been advised to hold onto at least one per cent of bitcoin, for the sake of diverse portfolio.
The report reminded that even though bitcoin might be a riskier asset to invest in, it could also be a likely money maker. Over the years, bitcoin has shown high returns for small cash investments. Some may even argue that bitcoin may be the most profitable hedge asset, alongside gold.
ALSO READ: Bitcoin vs Gold: Can the cryptocurrency replace the oldest safe haven?
Why should people consider bitcoin as a safe investment before retirement?
After being under the microscope for years, economists and finance scientists have noticed a pattern when bitcoin tends to rise or fall in its worth.
'Simple' math
The exponential rise in its price might make bitcoin the most profitable asset of all times.
Even though trading bitcoin via automatised platforms might seem easy, bitcoin holds huge complexity behind its numbers, with a large number of tech and mathematical miners applying their brains.
Miners are math and IT geeks that keep bitcoin alive by confirming multiple transactions and mining more bitcoins. For each bitcoin they bring into the system, miners get paid in bitcoin rewards.
Those payments halve almost every fourth year, also called a halving day. That day is significant because bitcoin tends to get a substantial boost. For example, after a halving day in 2016, the price for one BTC rose from US$1,000 to US$20,000, or 20 times more. The next such event should occur in the fourth financial quarter of 2021, so be prepared.
Safe haven during unprecedented times
Banks and central authorities have been printing more money due to the novel pandemic, which is not the best choice as it causes inflation in fiat currencies.
However, bitcoin is not affected by events as such – more by supply and demand. This year has proven that bitcoin can be the ultimate hedge asset in similar situations, together with gold. Younger, tech-savvy generations have recognised this potential and put some of their money towards this cryptocurrency.
More popular by the day
As mentioned above, bitcoin is greatly affected by supply and demand. As the demand has truly risen in the past few years, bitcoin is hitting all-time highs and making many investors even wealthier.
The trend is expected to grow even more in the upcoming months, and who knows, it may hit the breath-taking US$325,000 in Q4 2021, as some experts have predicted.
RELATED: Guide to Safe Retirement