Are you looking for the latest Laptop at a bargain? Well, retailers and brands have kicked off their Black Friday deals already. Discounts are available on the latest laptop models with those smart, fast processors and sleek bending screens. Black Friday till Cyber Monday seems to be the best time to watch for those laptop deals.
To help you focus only on laptops this Black Friday, we bring a list of sites offering the best of deals.
But first let us tell you-
3 Things to consider before buying a laptop-
First and foremost is the Screen size- a range of screen sizes are available for laptops, ranging from as small as 11 inches going up to as wide as 17 inches or more. However, the larger the screen better it is to see those big data sheets on excel, watch movies or even let kids play games. One more thing to note here is that a bigger display consumes more power. It means the battery will get consumed much faster.
Next, you need to look at its Portability- Dimensions, like weight and charger type, are critical to this decision. Many higher-end laptops sometimes weigh over 4kg, while there are small ones as well with relatively smaller bodies. If you don't want to carry that big backpack to that client visit, go for the smaller ones.
Another important feature is Battery life- Alongside processing speed and graphical capabilities, this also matters. Laptop batteries have evolved a lot with time making them much more efficient. Well, nobody these days wants a laptop that needs constant plug-in power. So before buying that Laptop, remember to check battery capacity and compare it with those benchmarks.
Now let us take you through
10 Sites offering Black Friday discounts on laptops-
Note- the list given below is not a conclusive one and is based on sales currently running online for Black Friday 2021.
It is the electronics site you were looking for to explore the latest of laptops. Dell Inspiron, ASUS Zenbook, Thin Laptop and gaming laptops all are available at discounted prices on its ongoing Mega price blitz sale.
Explore the deals at- https://www.jbhifi.com.au/pages/black-friday-sale#computers
Bing Lee
Next, go and explore the Bing lee website; you will find a fantastic collection of laptops from Apple, HP, Samsung and other makers. Bing Lee is one of Australia's trusted electronics retailers. It also facilitates payment via options like Afterpay, Zip Pay, and others.
Find the perfect device at-https://www.binglee.com.au/categories/tech/computers
Amazon Australia
Don't stop until you have seen deals on Amazon Australia. Well, at amazon's electronics store, you can explore a range of laptops and other associated accessories, all in one place. Amazon also offers extra discounts to its premium members.
You can explore discounts at- https://www.amazon.com.au/electronics-store/b?ie=UTF8&node=4851799051
See Compatible amazon devices - Discounts on Amazon devices for Black Friday 2021! Take a look
The Good Guys
Yet another Aussie go-to store for electronics is the good guys. You can even avail of Paypal offers in addition to those Black Friday discounts on the top trending laptops. Toshiba, Samsung, Acer, you can compare deals on all.
Go take a look at-https://www.thegoodguys.com.au/black-friday-sale
Officeworks
It is price beat Black Friday at Officeworks. A range of Apple Mac, Lenovo laptops, HP and ASUS laptops. Officeworks also offers payment via Openpay and Zip. Officeworks also offers a recycle your laptop option, so you don't have to throw away your old Laptop anymore.
See Black Friday discounts at- https://www.officeworks.com.au/shop/officeworks/c/technology/macbooks-laptops?cm_sp=all:homepage:row1:cat:blf22:laptops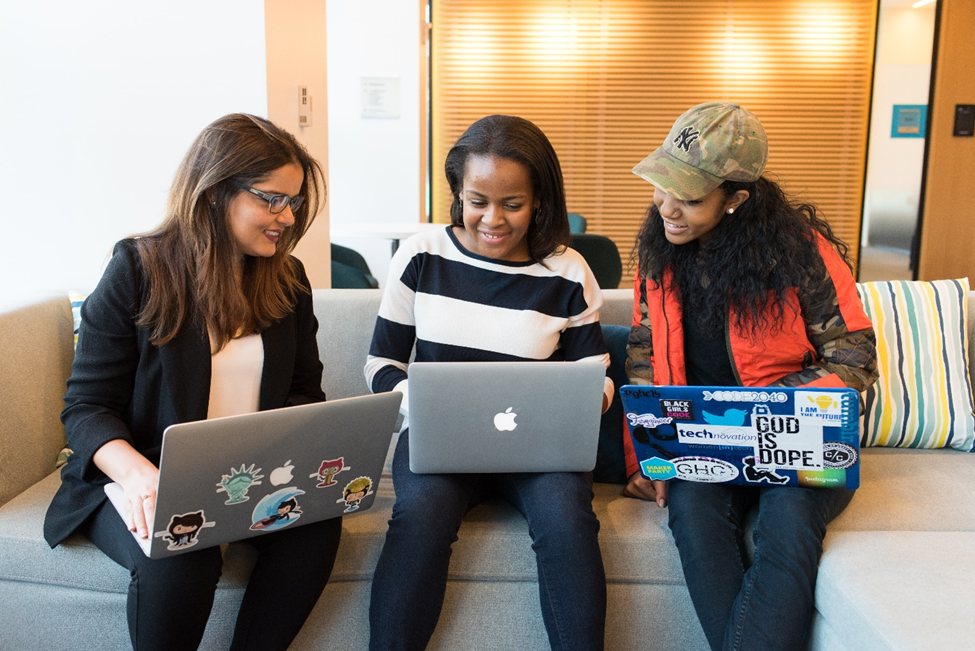 Image Source: from Pexels
Lenovo
On Lenovo's website, you can find the Black Friday deals on the early released Laptop. In addition, Lenovo offers categories based on screen resolution, screen size, graphics, operating system, and even memory.
Take a look at deals on- https://www.lenovo.com/au/en/d/deals/black-friday?sort=sortBy&resultsLayoutType=grid
Microsoft
Microsoft is offering free delivery, extended free returns, and more on Black Friday. Savings of up to 20% and free accessories on its surface laptop range. You can also save on bundled deals. Buy now pay later option with Zip is also available. All offers listed are valid till 2 January 2022.
Grab the best offers at- https://www.microsoft.com/en-au/store/b/sale
Dell
The Black Friday sale on Dell Laptops in Australia brings in discounts for its Inspiron 15 range. A savings of 10% on the latest released models and over 20-45% discount on other laptops. Extra, 7% discount, is available on all gaming laptops, which can be availed using the 'META7' code.
Take a look at- https://deals.dell.com/en-au/category/popular-laptop-deals
HP
Discounts on HP Australia are tagged as cyber weekend discounts. The famous HP Pavillion, HP Envy, HP Spectre convertible and other well-known models are on sale at the lowest prices on Black Friday 2021. In addition, discounts of up to 30% are available throughout the weekend.
Grab the best HP laptop at- https://www.hp.com/au-en/shop/sale
eBay
PC Laptops, Notebooks, Convertibles, and even Mini laptops are on eBay this Black Friday. You can choose based on Brand, Condition and price range. While some are free on postage to Australia, others are chargeable. Eligible members can avail of eBay plus offers.
Take a look at- https://www.ebay.com.au/b/Laptops-Netbooks/175672/bn_16572148
Got the best deal on Laptop?
It seems like after scrolling through this list, you are all set to buy a laptop that suits your needs, that too at the lowest price available. Then don't wait, go grab the best!
Want to know- 10 Must visit retailers on Cyber Monday 2021
Kalkine Media certifies that it has no commercial or business relationship with the entities mentioned herein and has not been offered any incentive/ compensation from them to write this article.