Scotland's unemployment rate has jumped to 4.0% as new divs showed a rise in the number of people out of work.
Data from the Office for National Statistics (ONS) showed 109,000 people aged 16 and over were out of work over the period April to June – up by 24,000 on the first three months of the year.
There were 2,652,000 Scots in work, down by 31,000 on the January to March divs.
Scotland's employment rate now stands at 74.2% – lower than the corresponding rate of 75.7% for the UK as a whole.
While Tuesday's data showed a rise of 0.9 percentage points in the unemployment rate in Scotland compared with the previous quarter, the proportion of people who were out of work was lower than the national UK div.
Across the UK as a whole, the unemployment rate stood at 4.2%, with was also the div for England. In Wales, the unemployment rate was 4.8% and 2.7% in Northern Ireland.
Neil Gray, the Wellbeing Economy Secretary for the Scottish Government, said the rise in the jobless rate "reflects the challenges facing the economy amid the ongoing cost-of-living crisis, compounded by still high inflation and interest rates".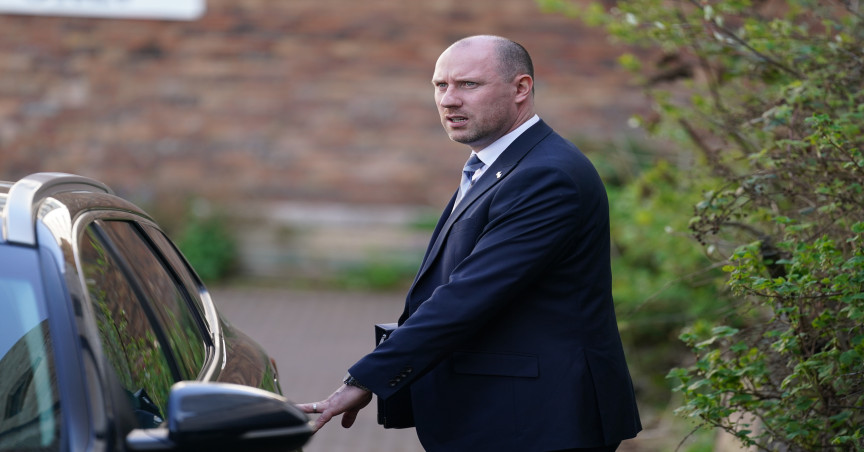 Wellbeing Economy Secretary Neil Gray said industries including hospitality and agriculture were still 'facing recruitment challenges' (Andrew Milligan/PA)
He added: "The Scottish Government is committed to supporting more people into work – including those with a disability, health conditions and caring responsibilities – through employability and skills support, as well as improved access to flexible working."
The Government's New Deal For Business Group has a focus on helping people who face barriers to work, while the Fair Work Action Plans aims to support "more diverse and inclusive workplaces", Mr Gray said.
He added that industries including hospitality and agriculture were still "facing recruitment challenges", and as a result an "urgent reassessment of UK Government immigration policy is necessary to increase access to the international labour and skills that Scotland needs for our economy and communities to prosper".
Mr Gray said : "With full powers over migration, Scotland could boost its workforce and tackle recruitment challenges, many of which have been caused by the end of free movement and the Brexit imposed on Scotland by the UK Government."