Summary

Age plays a vital role in deciding the scope of the coverage an individual requires.
Planning for health insurance at an early age not only offers extended coverage but also helps plan one's finances in a better way.
Young individuals can opt for health policies with lower health coverage and progressively increase it over the next couple of years.
"Health is like money; we never have a true idea of its value until we lose it." – Josh Billings
With the world mired in the throes of a debilitating pandemic, owning a health insurance has never seemed more urgent.
Also, with an increase in lifestyle-related disorders, it has become imperative for every person to have health coverage irrespective of their age or earnings. Multiple factors affect the health of an individual, including late-night working hours, pollution, contamination in food, and fast-paced lifestyles, among others. In light of these elements, health has become a significant concern of late.
To get the best possible health insurance plan, an individual must consider a few significant aspects like age, gender, work profile, location, marital status, coverage, the sum insured, pre-existing diseases, family history, number of network hospitals, and Body Mass Index (BMI). Among these, age is a critical factor that affects health insurance premiums.
Though there is no specific age for buying a health insurance plan, it advisable to start it as early as possible. Purchasing a health insurance plan at an early age has numerous benefits.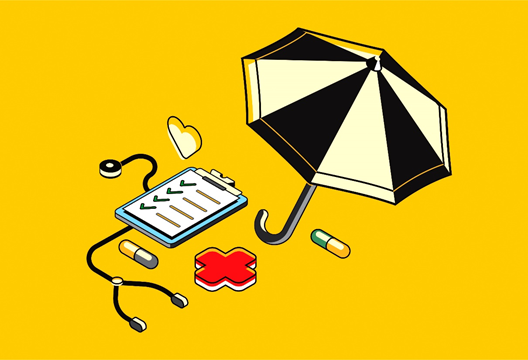 Image Source: © Kalkine Group 2020
How age impacts the decision to buy an insurance plan?
There are many health insurance plans available in the market, and most financial experts advise that it is essential to have health insurance policies in place, at the right age. When you are buying an insurance plan, always keep in mind your specific situation, including other factors.
ALSO READ: How do Financial Planners Pick the Best Health Insurance for You?
A real but unpleasant aspect of life is growing old. We rarely consider this aspect unless we incur unexpectedly high healthcare expenditures. The increasing costs of medical care facilities and a growing mismatch between demand and supply due to the poor healthcare infrastructure in many countries are some of the factors that compel an individual to look for an appropriate health insurance plan.
Age is a vital element in determining the extent of the health coverage a person requires. Young individuals can select health policies with lower health coverage and increase coverage gradually over time.
Since the probability of health problems rises with age and the chances of a claim being made also increases by the time, the insurance plans become costlier for aged policyholders.
Choosing the right insurance plan is almost as critical as deciding to get health coverage. A health insurance plan generally covers all the medical expenses depending on the premium paid for the policy, the coverage offered by the insurer, and the specific requirements.
Planning to get a health insurance plan at an early age not only offers an individual more coverage but also helps plan his/her finances in a better way.
ALSO READ: Six ways to smartly save on insurance premiums
Benefits of Purchasing a Health Insurance Policy Early
The right time to buy a health insurance policy is the moment an individual realises their health costs may only escalate in the future due to factors including an overall increase in the cost of living. The sooner you realise what the future might hold, the better it is for you.
One should buy a health insurance plan at an early age to avail several benefits. For this reason, financial advisers recommend people to choose a health insurance plan at a young age. Some advantages are depicted in the image below:
Age-based Discount by the Australian Government
Last year, the Australian government had provided an option to health insurance providers to offer discounts of up to 10% to individuals in the age bracket 18-29 years. The option, effective from 01 April 2019, gave the individuals a chance to retain the discount till the age of 41.
The allowable discount was 2% for each year for a person under 30, to a maximum of 10% for a person aged between 18 to 25 years.

ALSO READ: Australian Health Insurance Got Expensive in October; How can you save?
Bottomline
The cost of health insurance premium is directly linked to an individual's age bracket. One can avoid higher premiums by starting a health insurance plan at an early age. After all, a health insurance plan can provide financial stability even during a medical exigency, preserving an individual's peace of mind.