Summary

Aroa Biosurgery has highlighted an improved sales momentum amid a positive trend in medical procedure numbers in the United States.
June 2021 quarter published product sales guidance is up 39-53% on FY21.
The company's gross margin remains above 70% for the reported period.
Cash on hand stood at NZ$31.4 million at the end of June 2021 quarter.
Aroa Biosurgery Limited (ASX:ARX), a soft tissue regeneration company, has released a detailed report to bring into view its financial and operational performance for the quarter ended 30 June 2021 or Q1 FY22.
Based in New Zealand, Aroa deals in manufacturing and distribution of medical and surgical products for the reconstruction of soft tissues as well as healing of complex wounds.
Image source: © Nouiss | Megapixl.com
Key points of the June quarterly report:
ARX maintained its published product sales guidance of NZ$30-33 million for June 2021 quarter, representing an increase of 39-53% on FY21 ended 31 March 2021.
The company also maintained gross margin of more than 70%.
For Q1 FY22, cash receipts stood at NZ$5.3 million, reflecting sustained sales activities during the reported period. Though the value highlights lumpy product shipments and timing of payments, it remains in line with management expectations.
Net cash outflow from operations was NZ$2.7 million.
At the end of the period, cash on hand stood at NZ$31.4 million.
The company paid an aggregate amount of NZ$102,000 to its five non-executive directors in payment of their director fees.
Good Read: 4 ASX-listed small-cap high-fliers in the healthcare space
A quarter of growth for Aroa's US partner, TELA Bio
TELA Bio is Aroa's US commercial partner for hernia and breast reconstruction products. Its revenue guidance highlights an increase of 48-65% to US$27.0-US$30.0 million from the year-ago period.
Also, there has been an upgrade in the US medical procedure numbers. As a result, the ongoing shipments to TELA Bio are expected to grow in line with the increasing demand for medical care.
Overall, Aroa receives 27% of TELA Bio's net product sales.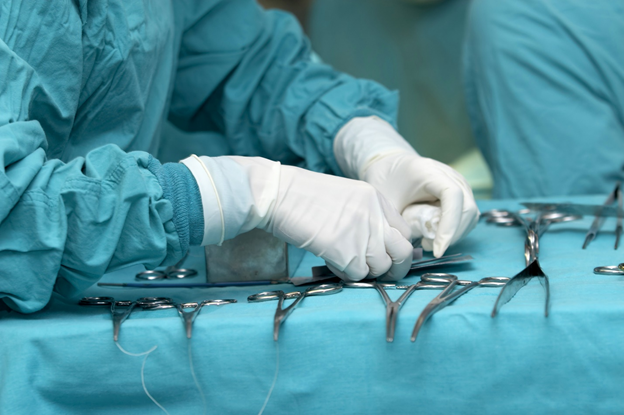 Image source: © Picsfive | Megapixl.com
Must Read: 10 ASX healthcare stocks to watch out for in July 2021
Upcoming & ongoing projects of the company
A large retrospective Endoform™ real-world study in diabetic foot ulcers has been completed and submitted. Its publication is likely in the September quarter.
Presentations related to its new dead space management platform technology have been previewed. This technology will be utilised to develop a new class of products, which will be useful in various surgical specialties, including general and plastic surgery. Based on the technology, Aroa is planning to commercialise its first product in CY23. The other products from the range are expected to be launched in 2025.
Construction of a manufacturing facility is expected to be completed by end-2021. With its 2nd facility, the company is expected to have the capacity to aid NZ$100 million in annual sales by March 2022.
Aroa Biosurgery has scheduled its annual general meeting for 20 July 2021.
ARX stock traded at AU$1.24 on 16 July 2021, up 0.813% from its last closing price.
Also Read: 10 hot penny stocks in the healthcare space