Summary

Shell would be selling its interest in Texas-based Deer Park refinery.
The transaction will transfer Shell's full ownership of the refinery to the Mexican oil major by the end of fourth quarter this year.
Pemex would now be providing employment to around 1,000 full-time workers.
Shell Oil Company, the US subsidiary of Royal Dutch Shell Plc has decided to sell its interest in Deer Park Refining Limited Partnership, which is a 50-50 joint venture of Shell Oil and PMI Norteamerica, SA De CV, the Mexican oil company. Expected to shut down in Q4 2021, the deal is worth US$596 million, which is a combination of debt, cash, and hydrocarbon inventory's value. The transaction shall be completely financed by the Mexican government. PMI is a subsidiary of Petroleos Mexicanos (or Pemax).
By now, the two oil majors have operated the Houston-based refinery as a JV for nearly three decades.
The two oil majors are at present managing the Houston-based refinery for nearly three decades, which is also a joint venture.
With this move, the Deer Park refinery's ownership will be fully transferred from Shell to Pemax. However, Shell will continue to retain its on-site chemicals facility, clarified Huibert Vigeveno, the company's Downstream Director. Pemex would now be providing employment to around 1,000 full-time staff working at the refinery.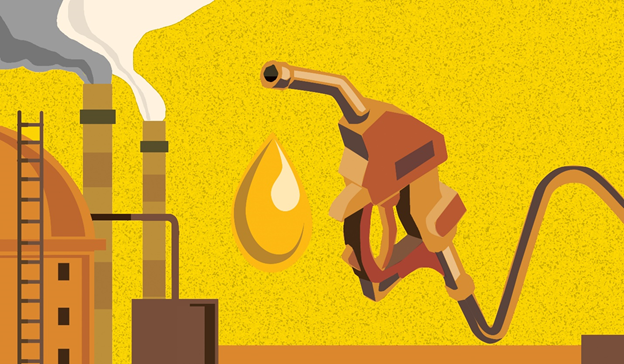 Copyright © 2021 Kalkine Media
Also Read: Royal Dutch Shell Looks for Hydrogen Opportunities in Australia
Shell's strategy
The sale is a part of Shell's long-term strategy to shift to clean energy solutions and meet its climate goals. The oil major targets to become a net-zero emissions energy firm by 2050.
Pemex's business policy
At least in the financial terms, the market analysts feel that the deal is not making much sense for Pemex. The firm is already carrying a debt of US $105 billion that it expects to retain till 2025. At the same time, market experts are of the view that the Deer Park deal would make Mexico self-sufficient for fuel and will restore Pemex as a leading oil producer in the world.
Deer Park Refinery
Pemex purchased half the stake of Deer Park refinery in the year 1993. The acquisition was aimed to absorb the Mexican oil company's rising production of crude oil. On an average, the refinery has been delivering dividends of nearly US$ 2 billion between 1993 and 2018.
Let us now take a look at few prominent oil and gas stocks listed at the London Stock Exchange.
Royal Dutch Shell Plc (LON: RDSA)
The company recently released its first quarter results for 2021 declaring an income worth US$5.7 billion attributable to Royal Dutch Shell plc shareholders. The adjusted earnings for Q1 2021 were recorded to be US$ 3.2 billion (Q1 2020: US$ 2.9 billion).
The company's stock (LON: RDSA) was down 0.53 per cent to GBX 1,401.20 in early morning hours on 25 May.
Also Read: Why Has Royal Dutch Shell Plc Acquired A Little-Known German Company
BP Plc (LON: BP.)
The company recently released its first quarter's financial results for this year. The global oil and gas firm made profits worth US$ 4.7 billion in Q1 (Q1 2020: US$ 1.4 billion). The company expects the oil demand to rise this year with solid growth projections across China and the US.
The company's shares (LON: BP.) were up 0.13 per cent to GBX 316.80 in the early morning trade on Tuesday.
Also Read: BP and Eni Enter Talks to Meld Their Oil & Gas Business in Angola
Cairn Energy Plc (LON: CNE)
The company came out with its annual results for FY 2020 with a net oil production averaging 21,0001 bopd (FY 2019: 23,000 bopd). The company's oil and gas sales revenue totalled up to US$ 324 million for 2020.
The company's shares (LON: CNE) were down 0.06 per cent to GBX 165.40 in early morning hours today.