Summary

With the adoption of the Zero Carbon Act in 2019, New Zealand is continuously making efforts to reduce its toxic emissions and working towards a sustainable tomorrow.
Genesis Energy has set a target to decrease its carbon emissions by around one million tonnes over a period of five years.
Contact and Meridian Energy plans for registration of interest to develop the world's largest green hydrogen plant.
In the wake of increased carbon emissions across the world, which is severely impacting the climate as well as the living beings, countries are becoming environmentally conscious. As per Stats NZ, New Zealand's gross greenhouse gas (GHG) emissions were 78.9 million tonnes in 2018.
For cleaner and greener tomorrow, NZ is one of the few countries, which has set a zero-carbon emissions target to itself, keeping in line with the Paris Agreement.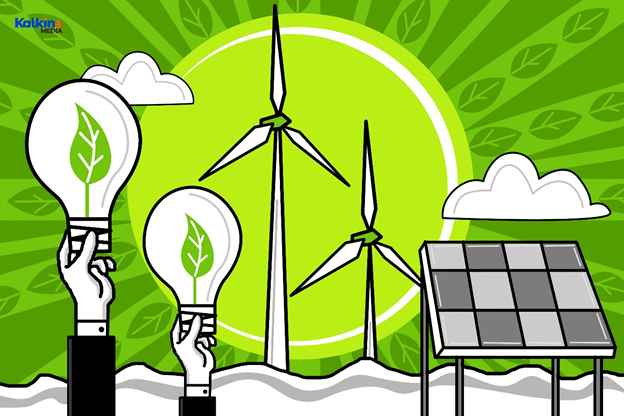 Source: Copyright © 2021 Kalkine Media
Given this background, let us explore the 10 NZ-listed energy stocks which aim to assist the country's efforts towards decarbonisation.
Genesis Energy Limited (NZX:GNE; ASX:GNE)
Being New Zealand's biggest energy retailer, Genesis Energy Limited has about 500,000 customers. It generates electricity from varied renewable and thermal assets situated across the country. The Company's future-gen strategy is focused on the use of 2,650GWh of reliable renewable electricity, thereby replacing the baseload of thermal electricity generation to support NZ's transition to a low carbon future.
Hence, GNE has completed the initial phase of the above-mentioned strategy as Waipipi Wind Farm is now being utilised to its 100% capacity. The next phase, in lieu of its future-gen strategy, the Company plans to bring an additional 1,350GWh of renewable electricity to market by 2024.
Moreover, GNE is committed to eliminating a minimum of 1.2 million tonnes of carbon emissions in the coming five years.
On 23 July, Genesis Energy ended the market session flat at NZ$3.46.
Do Read; Why To Consider These 4 NZX Renewable Energy Stocks In The Portfolio?
Tilt Renewables Limited (NZX:TLT; ASX:TLT)
Tilt Renewables Limited concentrates on generating electricity by making use of cleaner and renewable sources for the benefit of future generations. In its commitment to a greater sustainable future, TLT's every project is aimed to preserve the cultural heritage and minimising the impact on the environment.
Comprising of wind, solar as well as battery options, the Company boasts of a development pipeline of more than 3,000MW. Moreover, it has the necessary environmental permits for more than 65% of 3,000MW.
On 23 July, Tilt Renewables gained 0.25% at NZ$8.010, by the market close.
Read: Five Interesting NZX Stories To Watch Out For Today—TAH, MEE, NPH, SCL and TLT
Trustpower Limited (NZX:TPW)
Trustpower Limited is one of the country's leading energy retailers, operating 25 hydropower schemes throughout the country with a cumulative capacity of 498 MW.
To contribute to the country's climate change efforts, TPW has set up new emissions reductions targets and will continue its business operations as per Climate Change Commission's draft advice, with increased investments in renewable energy, and at the same time, encouraging its suppliers and partners to do the same.
At the end of the trading session, Trustpower was up by 0.38% at NZ$7.890, on 23 July.
Also Read: Why are the 5 NZX stock stories trending today?
Contact Energy Limited (NZX:CEN; ASX:CEN)
Headquartered in Wellington, Contact Energy Limited is a major electricity generator in the country. Over the years, the Company has significantly invested in renewable and reliable generation portfolio, which has greatly helped in greenhouse gas emissions reduction by 62% since 2012. By developing more new geothermal power stations, the Company generates more than 80% of its electricity from renewable sources.
Moreover, the Company is looking for registration to develop the largest green hydrogen plant across the world, which would greatly help in decarbonising the NZ economy.
Its CEO, Mike Fuge, stated that the plant would support the country's transition to a 100% renewable electricity generation system.
On 23 July, Contact Energy was rose by 1.33% at NZ$8.370, by the end of the trading session.
Did You Miss Reading; How Would Electrification Lead To NZ's Profitability? A Look at 5 NZX Energy Stocks
Meridian Energy Limited (NZX:MEL; ASX:MEZ)
Being the country's largest electricity generator, Meridian Energy Limited generates 100% electricity from renewable sources. It has five wind farms, seven hydropower stations as well as commercial solar arrays across NZ.
According to the latest update, MEL is seeking a registration of interest to build the world's largest green hydrogen plant, as the latter is considered an effective energy source to decarbonize the sectors, including heavy transportation and industries which traditionally depend on toxic fossil fuels.
As per MEL's Chief Executive, the plant would deliver significant decarbonization as well as will be economically beneficial to the country.
On 23 July, Meridian Energy dipped by 1.21% at NZ$5.300, at the end of the trading session.
Must Read: Which are the top 15 dividend stocks on NZX?
NZ Windfarms Limited (NZX:NWF)
NZ Windfarms Limited derives its revenue from the sale of sustainable electricity supplied by its Te Rere Hau wind farm.
To support and endorse the NZ Government's sustainability goals as well as its climate change initiatives, NWF currently supplies clean energy to nearly 16,000 homes by operating 92 turbines which produce 46 MW of electricity, while for a gas station to produce similar capacity, it would emit about 64,000 tonnes of the toxic carbon emissions.
On 23 July, NZ Windfarms was flat at NZ$0.275, after the market close.
A Quick Read; NZ Windfarms Agrees to New VVFPA for January to September 2022
Z Energy Limited (NZX:ZEL; ASX:ZEL)
Z Energy Limited has recognised the state's renewable energy policy commitments very early; hence the fuel its sells, generate just 10% of the greenhouse gas emissions.
Being the first company to launch an EV charger at a retail service station, the Company is focused on optimising its core businesses, thereby transiting into a low carbon future.
It is noted that FY21 marks the end of the successful achievement of the sustainability targets, which were laid out in FY17. In line with the Paris agreement, the Company has set a target to reduce its operational emissions by 42% in a period stretching over FY20-FY30.
On 23 July, Z Energy, gained by 0.72% at NZ$2.800, at the end of the market session.
Infratil Limited (NZX:IFT; ASX:IFT)
Infratil Limited invests in sustainable growth sectors, thereby aiming to deliver long-term growth to its shareholders. In its FY21 annual results, The Company aims to allocate its capital by keeping in mind 2050's emission targets.
It has recently announced that its Annual Meeting will be held by next month.
On 23 July, Infratil last traded down by 1.27% at NZ$7.4.
Vector Limited (NZX:VCT)
Vector Limited is a well-known name in NZ's energy sector. Being the largest distributor of electricity and gas across the country, it aims to transform the country's energy sector by developing a cleaner and greener energy future.
VCT actively supports the Climate Change Commission's draft advice and recognises its role in the country's energy transformation. In its efforts to reduce carbon emissions, the Company is almost halfway through its EV smart charging trial, which would result in the avoidance of investing in expensive infrastructure network upgrades.
Moreover, through its Symphony strategy, the Company actively invests in the new energy future, which is customer-centric, thereby giving control to the customers over their energy use and solutions. As a result, paving the way for increased decarbonisation for its customers.
On 23 July, at the time of writing, Vector declined by 0.74% at NZ$4.020.
Mercury NZ Limited (NZX:MCY)
Another company that generates all its electricity from renewable sources is Mercury NZ Limited. To support the country's move to a low-emissions future, the Company has transformed over 69% of its vehicle fleet to EV or plug-in hybrid.
Also, it is a member of EV100, a measure enabling carbon emissions reductions and making EVs a new normal by 2030.
Further, in March 2021, MCY had allotted Green Bonds, proceeds of which would be utilised to finance projects related to renewable energy w.r.t. Mercury's Green Financing Framework.
On 23 July, by the end of the market session, Mercury NZ dropped by 0.29% at NZ$6.82.