Highlights

Exhibiting good results in recent times, these energy companies are strong and growing.
COVID-19-related uncertainties could be a major setback.
Dividends declared by both Companies in their recent results.
New Zealand has a highly developed energy industry, which plays a major role in revenue generation . However, like other sectors, the energy sector also faced some challenges due to COVID-19-induced restrictions.
Like other companies, energy companies also felt the heat of supply chain disruptions. Though they are well on the path of recovery for last few months, challenges are being faced by these companies due to uncertainties created by recent lockdowns. Let's discuss these 2 energy stocks and see how they have fared in recent times.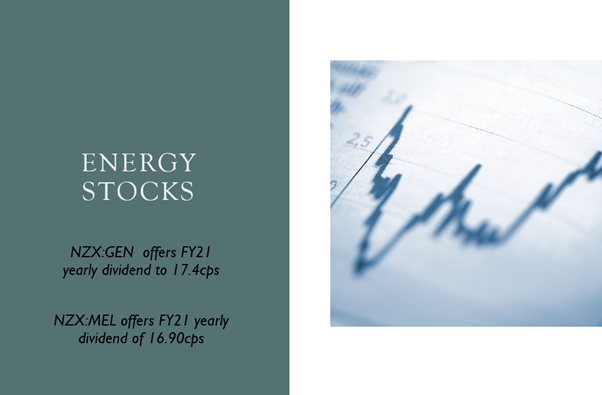 Image source: © 2021 Kalkine Media New Zealand Ltd
Image Description: Dividends offered
Meridian Energy Limited (NZX:MEL)
The Company, a leading energy stock in the country, offered its results recently. The result saw an NPAT standing at NZ232 million, which was 27% less than pcp.
In another announcement, Tania Simpson has been appointed as the non-executive director for the board of Meridian group. The EBITDAF was witnessed down by 15%, standing at NZ$729 million. With the resilient performance of the business, the core of it was said to be in a good shape.
On 7 September 2021, the Company traded at NZ$5.150, up by 0.59%at the time of writing.
Don't miss: Why are these 6 stocks creating a buzz on New Zealand Exchange?
Genesis Energy Limited (NZX:GNE)
Another stock that has been creating a buzz lately is Genesis Energy. This company's forte is the sale of LPG and reticulated natural gas. The company generates electricity from different natural sources and is responsible for powering the needs of about 500,000 customers across the country.
In the latest results declared by the company for the year ended 30 June 2021, the EBITDAF was calculated at NZ$358 million while the net profit of NZ$33 million was found, along with NZ$75 million in underlying earnings. The Company has further announced a dividend of 8.8cps, which took the FY21 yearly dividend to 17.4cps. It was further said that the results were an impact of the fixed price option utilisation for meeting the carbon obligations of the company.
On 7 September 2021, the Company traded at NZ$3.420, up by 0.29%, at the time of writing.
Also read: Genesis Energy (NZX:GNE): How is the Company tapping into solar power?
Read now: Are underlying drivers of Meridian Energy's (NZX: MEL) business value strong?
Bottom Line
Energy stocks are the backbone of the country's economy, and it remains to be seen how stable they continue to be in the face of uncertainties relating to COVID-19.