Highlights

Australia's total household wealth surged by 4.4 per cent in the September 2021 quarter.
The uptick in household wealth was primarily driven by a rise in residential property prices.
Australia records the highest annual sales volume since December 2003 in the 12 months to November 2021.
The Australian housing market has been going from strength to strength since the onset of the COVID-19 pandemic, with property prices breaking records and reaching new highs. At a time when the property market is observing its fastest upswing on record, household wealth is demonstrating a similar upsurge.
Good Read: How foreign investment in Australian commercial property hit a new record
As per the latest statistics from the Australian Bureau of Statistics (ABS), the country recorded an increase of 4.4 per cent in total household wealth in the September 2021 quarter. The total household wealth reached a record high of A$13,918.5 billion following an increase in residential property prices. The property prices rose by 5 per cent in the September quarter, reflecting strength in the housing market and continued low interest rates.
Property prices contributing to household wealth
As per ABS, residential property assets contributed about 3.5 percentage points to quarterly growth in household wealth. While increases in currency and deposits contributed 0.6 percentage points to the growth in household wealth, superannuation balances contributed 0.4 percentage points.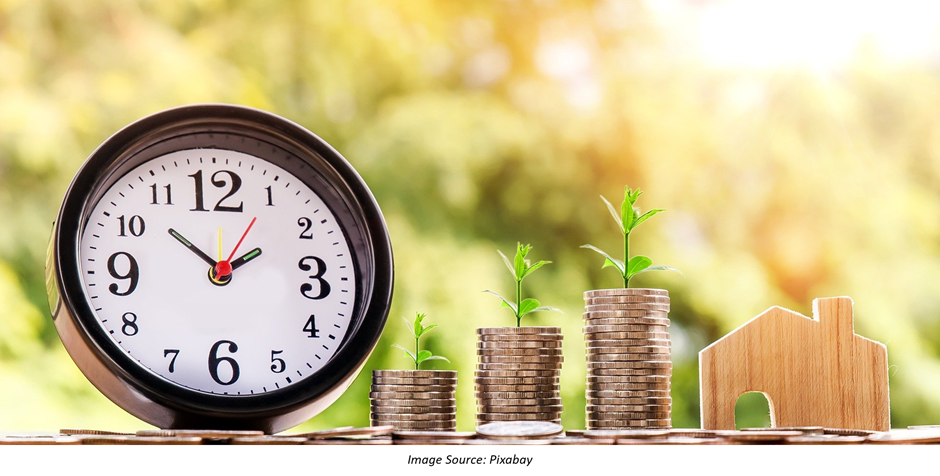 An increase in household loans detracted 0.3 percentage points from the growth in household wealth. During the September quarter, lockdown restrictions in Victoria, New South Wales and the Australian Capital Territory lowered property listings and auction volumes in those markets. Households in these areas spent over half the quarter under lockdown restrictions, prompting a fall in household expenditure.
Government support payments to unincorporated businesses and households affected by COVID-19 drove an increase in household disposable income during the September quarter. Tax refunds and dividend payments also surged, with certain individuals able to claim additional refunds associated with backdating of personal income tax bracket adjustments to July 1, 2020.
A spectacular year for housing market
The last 12 months have been remarkable for the Australian housing market, with a rapid rise in housing credit and highly elevated sales volumes substantially supporting the country's post-pandemic economic recovery.
The property consultant CoreLogic's latest Economic & Property Review examines the key property market trends to the end of November 2021. The report suggests that national dwelling values increased by 22.2 per cent in the 12 months to November, with the country recording an estimated 614,635 dwelling sales across the country.
Also Read: Dramatic slowdown in the Australian property market, house price growth decelerates
The housing market strength has been supported by a combination of factors, including relatively subdued levels of available stock and low interest rates. Strong property market activity was further driven by housing-related government support, like HomeBuilder and First Home Loan Deposit schemes and non-housing fiscal stimulus, like JobKeeper.
Interestingly, economic and housing market recovery from the end of 2020 and lower mortgage rates contributed to buoyant property demand, especially in cities impacted by 2021 lockdowns. At the same time, the nature of restrictions impacted property dynamics, with sales volumes declining far more dramatically in regions where physical inspections of houses were prohibited.
Although listing values are normalising in major capital cities, affordability constraints have been worsening across most property markets. Given the current scenario, the property consultant expects far milder rates of appreciation in the country's dwelling values in the coming year.
Must Read: Want to buy a house? Here's a look at the housing market in Australia