Higjlights:

Contact delivered a solid financial performance in H1 FY22.
Contact has secured many long-term power purchase agreements to support renewable generation.
Contact plans to lead the decarbonisation of NZ through its Contact26 strategy.
The second-largest owner of power generation capacity of NZ Contact Energy Limited (NZX:CEN;ASX:CEN) provides electricity, natural gas, solar and renewable energy. CEN has a market cap of $5.9 billion and has given a YTD return of -3.8%.
Contact delivered a solid financial performance in H1 FY22, reporting a 72% rise in its statutory profit to $134 million and a 31% rise in operating earnings to $322 million. The double-digit growth was credited to a period of strong hydro generation.
The Group's customer business made mass market electricity and gas sales of 298 GWh in March, up from 277GWh in March 2021. CEN's Contracted Wholesale electricity sales totalled 627 GWh for the month, up from 609 GWh in the same month in 2021.
Renewable development initiatives taken by CEN
Contact has secured long-term power purchase agreements with Pan Pac, Genesis Energy, Oji Fibre, and Foodstuffs to support renewable generation and displacing thermal generation. It also has the Southern Green project to explore first green hydrogen plant at a large scale in Southland with another NZ'spower giant Meridian Energy.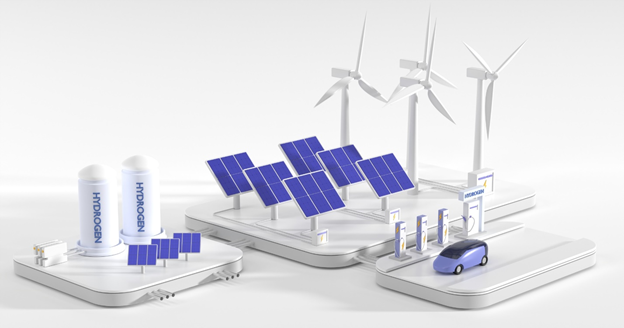 Source: © Marozhkastudio | Megapixl.com
The Group's Tauhara power station project to increase the expected capacity from 152 MW to 168 MW remains on track and will be the foundation to fulfill NZ's increased renewable electricity needs in next 10 years.
ALSO READ: MEL, MCY, GNE: Stocks in focus as NZ lays roadmap for carbon-free future
CEN has also held land access rights to build wind projects of up to 600MW. In April 2022, CEN announced that it had teamed up with global solar developer Lightsource bp (LSbp) on a series of solar generation projects. These projects are aimed at creating 380K MW hours of clean and affordable electricity annually by 2026.
DO READ: CEN, MCY, GNE: 3 energy stocks as NZ explores green hydrogen prospects
The new JV is aligned with Contact's strategy to lead the decarbonisation of NZ. Contact and LSbp will announce specifics of their first potential development site in upcoming months and are aiming to begin electricity generation by 2024.
Contact's strategy on decarbonisation
Contact plans to lead the decarbonisation of NZ through its Contact26 strategy. The Group has committed itself to 4 strategic themes on this front, which include the following:
Growing new industrial demand with globally competitive renewables
Building renewable generation and flexibility on the back of a new demand
Leading an orderly transition to renewables
Creating NZ's leading energy and services brand to meet more customer needs
A blend of measures like performing strongly across ESG factors, improvement through innovation and digitisation and adopting transformative ways of working can help in achieving these objectives.
Attaining these objectives can help in making Contact's business resilient. These objectives can provide a step-change in its performance and propel its business to a new growth path.
On 12 May, at the time of writing, CEN was trading at $7.65, up 0.39%.
(NOTE: Currency is reported in NZ Dollar unless stated otherwise)