Summary

About 80% of electricity in New Zealand is produced using renewable sources.
There is a strong rationale for renewable energy investment because of rising demand and growing need for green energy.
Renewable energy is the future as its resources are much cheaper than fossil fuels and are at the forefront of innovation.
Renewable energy is derived from natural sources or systems that are continually renewed, such as sunlight and wind. It is an alternative to fossil fuel-based energy, and it is generally less damaging to the environment.
Renewable energy equipment of different varieties are expanding in terms of usage , like rooftop solar panels on houses, which can sell power back to the grid to massive offshore wind farms.
New Zealand mainly uses renewable energy sources, nearly 80%, like hydropower, geothermal power, and wind energy, to generate electricity, but fossil fuels still account for 60% of the energy. About 50% of NZ's energy consumption goes to transport, while 25% is used in the form of electricity.
Image Source: Copyright © 2021 Kalkine Media
In New Zealand, oil, gas, and coal provide for around 60% of the country's energy supply, while renewable energy accounts for 40%.
ALSO READ: What is New Zealand's energy mix? How does it plan to reduce carbon footprint?
Is renewable energy a good investment?
Renewable energy sources are ones that will never deplete or are improbable to deplete in the future. These resources generate "clean energy", which emits less greenhouse gases to curb pollution as compared to more conventional energy sources like oil and coal.
The US Energy Information Administration reveals that about 50% of the global energy production is likely to come from renewable sources such as wind and solar power by 2050. This would need huge investments in the energy sector. Renewable energy will get over $5 trillion in investment by 2030.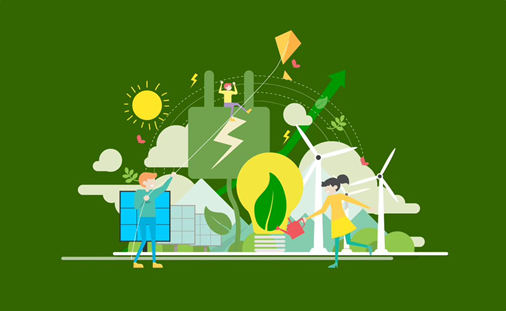 Source: Copyright © 2021 Kalkine Media
ALSO READ: Do G7 nations favour investment in fossil fuels over green energy?
Among green energy sources, large-scale hydropower projects will account for the majority of additional capacity. Solar and wind energy, on the other hand, will expand at a breakneck pace. Hence, all this makes a good case for renewable energy investment.
ALSO READ: Renewable Energy: Which Source Can Be Harnessed the Most?
However, other factors like the state of the global economy, local legislation, and policy, might influence whether or not investing in renewables is the correct option.
Why should you consider investing in renewable energy?
Renewables have far reaching implications for human health, energy access, environmental safety, and climate change mitigation, as well as the ability to create new jobs all around the world.
Some of the reasons to consider investing in renewable energy stocks are-
Renewable energy costs are lower than fossil fuels- the cost of wind and solar energy now outweighs the cost of fossil fuels at many places. It is no longer a subsidy or environmentalist-driven industry. Making energy storage a viable business is the next step it needs to truly take over the energy sector.
Constant Innovation- Renewable energy sector is still being driven by innovation. Innovation aids in cost reduction, the development of improved business models, and the advancement of new technology.
ALSO READ: Is RUC exemption extension on EVs a smart move?
Electric Vehicles replacing fossil fuel vehicles, more efficient solar cells, smart homes are some of the innnovations happening in the industry.
Economy boost- Renewable energy can give a boost to the economy by creating jobs in rural areas and reducing fuel imports.
Massive government support- Many governments are undertaking big initiatives to lower the carbon footprint and using more renewable energy sources.
What are the best renewable energy stocks in NZ?
Some of the best renewable energy stocks listed on the NZX include:
ASLO READ: Here's a look at 9 NZX-listed energy stocks pursuing climate change goals
What is NZ's plan for a greener and cleaner New Zealand?
NZ government's goal is to create a cost-effective, safe, and long-term energy system that protects New Zealanders' well-being while reducing emissions.
New Zealand Energy Efficiency and Conservation Strategy (2017-2022) sets the general policy direction for government support and engagement in the development of energy efficiency, conservation, and renewable energy sources in New Zealand.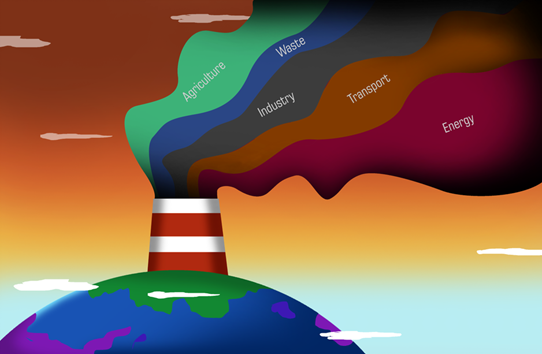 Source: Copyright © 2021 Kalkine Media
The Climate Change Commission of New Zealand has developed a plan for the country to cut emissions and become carbon neutral by 2050. The Commission has set up a 5-year strategy for reducing greenhouse gas emissions.
ALSO READ: Here's why net zero emission is a pressing priority
The Commission has asked for a 15% reduction in emissions till 2025, and a 63% reduction in long-lived gases by 2030.