Definition
Related Definitions
Junior Accountant
Who is a junior accountant?
Junior accountants are highly skilled financial specialists who assist businesses by managing financial responsibilities and day-to-day accounting. They gather reports and prepare, maintain, and reconcile financial papers and statements.
Junior auditors, auditors, and accountants work full-time and frequently work overtime hours during tax season or towards the end of the fiscal year.
A junior accountant is recruited as an entry-level professional in the firm's accounting department. Therefore, a college degree in accounting is one of the most crucial requirements for getting a junior accountant position. Other required traits are analytical skills and mathematical aptitude. A senior accountant or accounting manager oversees the day-to-day activity of a junior accountant.
The tasks that a junior accountant performs in a firm are listed below.
Keep track of the payables and receivables.
Prepare financial reports.
Examine the financial statements.
Update financial statements.
Handle accounts in the general ledger.
Pay monthly payroll.
Highlights

Junior accountants are highly trained financial specialists who assist organisations with financial management and day-to-day accounting.
In an accounting department, a junior accountant is an entry-level employee.
Financial paperwork and statements are prepared, maintained, and reconciled by them.
A bachelor's degree in accounting is required and a high level of attention to detail.
Frequently Asked Questions (FAQs)
What responsibilities does a firm's junior accountant have?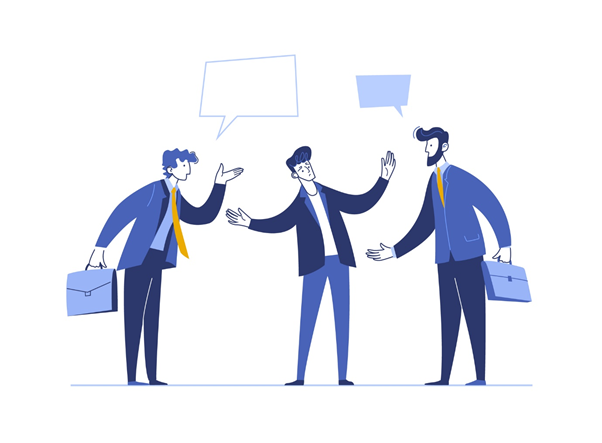 Source: © Lisitsaimage | Megapixl.com
The roles and responsibilities of a firm's junior accountant are listed below.
Post journal entries
Under the supervision of senior accountants, entry-level accountants execute a variety of tasks within the organisation. Junior accountants enter financial data into the firm's general ledger, like recording income and spending to accounts. Particularly when maintaining ledgers with multiple accounts, these financial data entry jobs require meticulous attention to detail.
Prepare financial statements
Accounting supervisors and junior accountants collaborate closely to prepare financial statements that must be examined for accuracy and verify that they adhere to federal and state regulations.
Compare bank statements
Junior accountants must compare bank statements to general ledgers to make sure that the two are the same. It is not an easy job, though, because they must work hard to detect and resolve differences between the two.
Prepare compliance reports
Accounting departments in businesses must follow federal and state regulations, and junior accountants frequently support their superiors to review, prepare, and file reports demonstrating compliance.
Maintain documentation of fixed assets
Another essential task for a junior accountant is to update, record, and maintain the relevant documentation for the firm's fixed assets. They may also devalue assets to show their declining value over time or dispose of assets once they are no longer used.
Communication
Junior accountants are usually held responsible for communication, such as offering basic client service or responding to vendor concerns about billing issues, as they assist with account management and general ledger updates.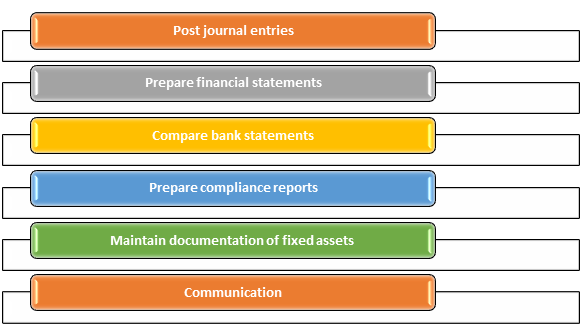 Source: Copyright © 2021 Kalkine Media
What steps should be taken to become a junior accountant?
A college degree, soft and technical skills, and optional certificates are all required to work as a junior accountant:
Education
A bachelor's degree is essential to commence working as a junior accountant, and some individuals choose to pursue a master's degree in Accounting or Business Administration. The following are some of the most common majors for junior accountants:
Finance
Candidates who pursue a finance degree will understand the financial theory, economics, and accounting. Aside from that, accounting students will learn about valuation and financial data interpretation strategies, risk management, and investments.
Accounting
Accounting students will learn business ethics and practises, auditing concepts, accounting information systems, technical accounting procedures, cost and managerial accounting, as well as advanced math principles.
Training
Because junior accountants are considered the newbies to a position, they must receive on-the-job training to kick start their career with the firm. So, the duration of the training will vary depending on the employer, but they typically contain business-specific workflows and procedures and software courses.
Source: Copyright © 2021 Kalkine Media
Skills
To be successful in a career, a junior accountant must have the following abilities.
Skills in the analysis
A junior accountant must possess excellent analytical skills to spot issues and offer a solution; they must be able to research solutions, assess risks, and offer well-informed recommendations.
Abilities in math
Math is a crucial aspect of junior accountants' lives, and they must have strong mathematical skills to do their jobs efficiently and without errors. They must work with data and statistics regularly to meet the demands of their jobs in the firm. They should perform basic math calculations, spot math errors, and create formulas for this purpose.
Computer abilities
Any individual must have computer skills to thrive in today's world, and the accounting department, like most other departments, is no exception. Computer skills are required to complete day-to-day operations.
Junior accountants must have strong computer abilities to efficiently accomplish their duties of posting entries, reviewing statements, and updating accounts. A junior accountant must be proficient in file management software, spreadsheets, databases, presentations, and word processing.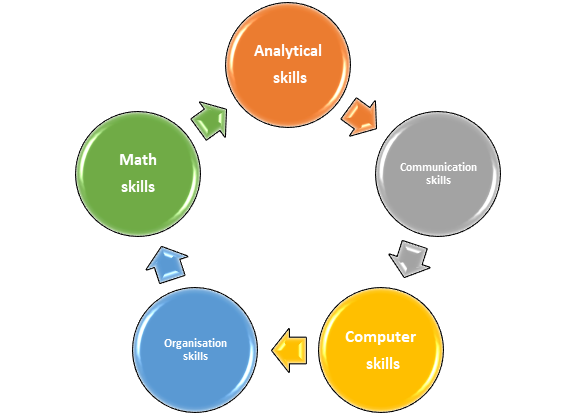 Source: Copyright © 2021 Kalkine Media
Software for accounting
Junior accountants are considered entry-level employees in the organisation; thus, they must complete the necessary training to meet the job requirements.
Most organisations prefer to use enterprise-level accounting software to begin training young accountants, and they must learn how to use such software to complete daily activities without error. There is a lot of software out there, but QuickBooks, Sage SAP, and Microsoft Dynamics GP are the most popular.
Organisational abilities
Organisational skills are another critical talent that junior accountants must have to succeed in their careers. They usually work with many accounts, manage multiple tasks and clients simultaneously, necessitating excellent organisational skills.