Summary

Gold tends to perform well during the uncertain economic or political environment. Some of the gold stocks have trebled in the past six months
Investing in Gold stocks is cheaper than buying actual gold.
Gold as an asset class could only provide capital appreciation in the long-term.
During periods of economic or political instability, the importance of Gold as a safe investment option increases manifold. However, the yellow metal is also vulnerable to price fluctuations as it is a global commodity. There are a few characteristics of the precious metal, which one should know before investing in it.
Gold as an asset class behaves differently in comparison to other asset classes, such as real estate, stock markets, and debt securities. Therefore, a lot of investors invest in gold to diversify their portfolio and use it as a balancing factor. It usually performs well when the economy is in poor health. Notably, gold breached the level of $2,000/ounce during the peak of Covid-19 induced crisis.
Do read: Gold Had A Terrific 2020; How Did Platinum Fare?
A lot of investors across the globe, assume gold investment to be risk free. This is not true as its price depends on a lot of factors such as demand, supply, political and legal challenges that could make this investment highly volatile. Another misconception among investors is that gold investments could provide them with an income. Gold as an asset class could only provide capital appreciation in the long-term; however, the capital returns cannot be guaranteed. Therefore, you must seek help from your financial adviser before taking exposure in Gold or related investments.
How to Invest in Gold
You can buy gold in physical forms such as jewellery or gold bars. However, there are some downsides to investing in physical gold. Firstly, holding physical gold could be expensive as you might need to pay for storage and insurance costs. Secondly, trading in physical gold is an unregulated activity which can put you through undue risks such as purity and certification.
In the current times, there are cheaper ways to invest in Gold.
You can purchase gold from online bullion dealers such as GoldMoney by paying a premium to the spot price of gold. Purchasing precious metal from online bullion dealers is very close to owning actual gold as the investors have the option of taking possession of actual gold bars allotted to them online. Notably, the bullion dealers charge you with minimal storage costs.
One could invest in gold by opting for physical gold ETC (exchange traded commodity), which is listed in the stock market and track the spot price of the precious metal. However, ETC allows to invest in Gold without owning it. Another simple way of investing in the precious metal without owning it is buying Gold stocks as they tend to resonate with the actual price of the precious metal.
Also read: 5 Gold Stocks to Watch For 2021 And Beyond
In this article, we would put our lens through some gold businesses which have delivered massive returns in the recent past. (All data figures are taken from Refinitiv, Eikon).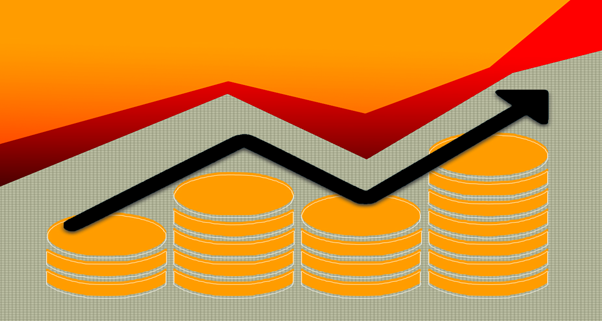 Copyright © 2020 Kalkine Media Pty Ltd.
Oriole Resources Plc (LON: ORR)
Shares of the gold exploration and development company, Oriole Resources soared over 322 per cent in the last six-month period. The gold miner has a market capitalisation of £22.02 million. The AIM-listed company has identified 12 priority gold targets across a contiguous, district-scale land package covering 3,592 sq kms in central Cameroon through an independent desktop remote sensing study.
The miner has recently acquired five new exploration licenses in central Cameroon, which have an initial three-year term that can be extended to nine years. The company is expected to commence regional-scale mapping and stream sediment sampling in the first half of 2021. Nobody recognises Cameroon as a mining destination. Oriole has the chance to capture the entire market and unlock the country's true gold potential. ORR shares last traded at GBX 1.50 on 18 February 2021.
Panthera Resources Plc (LON: PAT)
Shares of the gold exploration and development company, Panthera Resources soared by over 300 per cent in the last six-month period. The miner has a market capitalisation of £16.81 million. Panthera has found high-quality gold at its Bido project during a recent sampling program. The results have been encouraging, and the company expects to commence drilling activities by mid-2021. The company holds a promising portfolio of gold projects in Africa, India and Germany. PAT shares last traded at GBX 19 on 18 February 2021.