Source: Phongphan ,Shutterstock
Summary

S&P 500 dropped 1.31%, Dow Jones shed 0.39%, and NASDAQ plunged 2.70%.
Treasury bond sell-offs spike market volatility, trigger inflation worries.
The 10-year US Treasury bond yield surged 3.67% to 1.467.
US stocks continued their descent for the second day on Wednesday as most technology scrips wavered and large sell-off of treasury bonds by investors have further increased market volatility.
The S&P 500 was down 1.31% to 3819.72. The Dow Jones Industrial Average was down 0.39% to 31270.09. The NASDAQ Composite Index dropped 2.70% to 12997.75, and the small-cap Russell 2000 shed 1.06% to 2207.80.
According to some analysts, the rise in bond yields may be due to the large sell-off of treasury assets by banks amid expectations of economic recovery. The Federal Reserve's pandemic-era rule had allowed banks to exclude bonds and central bank reserves when calculating their cash reserve ratio.
It was done to ensure liquidity in the markets. But that exemption is due to expire on March 31, which means these financial institutions will need more funds to maintain their previous cash balance, thus prompting them to sell their bond assets to meet a probable shortfall, say experts.
The yield on 10-year bonds appeared to have stabilized in late February after reaching the highest levels in the previous weeks, but it picked up again in the past two days, raising inflation fears and volatility. It was up 3.67% from the previous close on Wednesday. Bond concerns have also increased speculations of an interest rate hike by the central bank to keep inflation at bay.
Federal Reserve Governor Lael Brainard on Tuesday played down these concerns and said that the spike in bond yield reflects the growing optimism about economic prospects. She reiterated that the bank would continue with an easy monetary policy unless there is a major concern.
Investors have welcome President Biden's pledge to make Covid-19 vaccines available for all adult Americans by May end. His administration had last month approved a Johnson & Johnson drug for immunization, the third US vaccine to be rolled out after Pfizer-BioNTech and Moderna.
Technology, real estate, consumer cyclicals, industrials, financials, utilities, energy, basic materials, and healthcare stocks, continued their decline on Wednesday.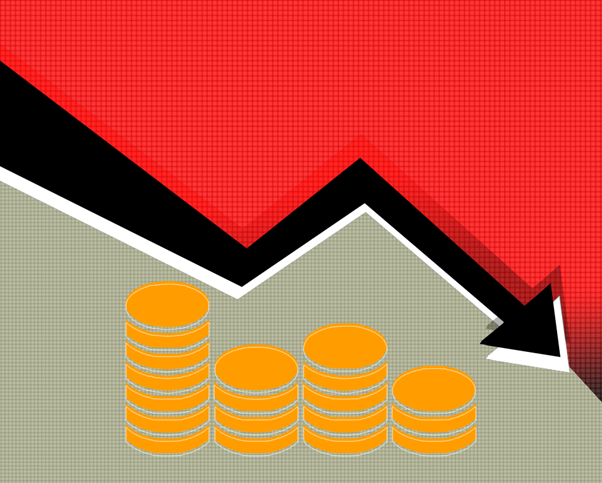 ©Kalkine Group 2021
Also read: Which Stocks Are Searched By The Retail Investors For investment?


Top Gainers
Top performers on S&P 500 included Lumen Technologies Inc (7.32%), HollyFrontier Corp (6.71%), Diamondback Energy Inc (6.16%), and Norwegian Cruise Line Holdings Ltd (6.14%). On NASDAQ, top performers were KemPharm Inc (44.33%), Bancorp of Wisconsin Inc (39.31%), Ovid Therapeutics Inc (36.15%), and Super League Gaming, Inc. (28.18%). On Dow Jones, American Express Co (2.83%), Boeing Co (2.77%), JPMorgan Chase & Co (2.23%), and IBM Corp (1.62%) were among the leaders.

Top Losers
Top laggards on S&P 500 included ETSY Inc (-11.81%), Marketaxess Holdings Inc (-11.70%), Dexcom Inc (-6.36%), and ServiceNow Inc (-6.19%). On NASDAQ, Vir Biotechnology Inc (-27.43%), MICT Inc (-22.13%), Intrusion Inc (-20.54%), and Great Elm Group Inc (-19.90%) were the losers. On Dow Jones, Salesforce.Com Inc (-3.34%), Microsoft Corp (-2.55%), Apple Inc (-1.86%), and Nike Inc (-1.60%). were among the laggards.
Image Source: Refinitiv, NASDAQ YTD price chart, March 3, 2021.
Volume Movers
Top volume movers included Apple Inc (17.57mn), General Electric Co (12.37mn), Ford Motor Co (10.83mn), AT&T Inc (8.22mn), Microsoft Corp (8.07mn), Ocugen Inc (26.01mn), Ovid Therapeutics Inc (14.99mn), Sundial Growers Inc (14.60mn), KemPharm Inc (10.53mn), Naked Brand Group Ltd (9.04mn), Intel Corp (5.40mn), Boeing Co (3.18mn), and Verizon Communications Inc (2.9mn).
Futures & Commodities

Gold futures were down 1.13% to $1,714.05 per ounce, silver prices plunged 2.32% to $26.255 per ounce, and copper was down 2.17% to $4.1305.
Brent oil futures surged 2.15% to $64.05 and WTI crude gained 2.53% to $61.26 per barrel.
Bond Market
The 30-year treasury bond yields were up 1.72% to 2.253, while the 10-year bond yields were up 3.67% to 1.467.
US Dollar Futures Index was up 0.20% to 90.968.


Also read: Are the Bubbles of Crypto Currencies Busting?
Reacting to the rise in bond yields, some asset management professionals, however, shrugged off the concerns raised by various investors as a natural part of the market process but acknowledged that these events were to happen later in the year or next year when spending would have peaked.
Meanwhile, Mr. Biden has pushed for the reopening of schools as his administration irons out a relief bill in the Senate that will provide Federal financial support to the educational institutions. He also said that teachers, staff, and child-care workers will be vaccinated on a priority basis.
According to the Centre for Disease Control (CDC), which is coordinating the national COVID-19 control, over 50 million citizens have been inoculated as of March 1.