Highlights

Grant Robertson will unveil his fifth budget on 19 May.
Health and climate change are to be the top priority areas of the budget.
Kiwis are expecting some steps to be announced regarding the cost of living.
Grant Robertson will unveil his fifth budget worth $6 billion on Thursday at 2 pm. The Government has been signalling health and climate change as the major focus area of the budget spending, Kiwis are awaiting some announcements on the inflating cost of living.
Robertson is aiming for a high wage, low-emissions economy, which will also provide economic security to its people in both good and bad times.
Here are the 3 top priority areas that the Budget will focus on.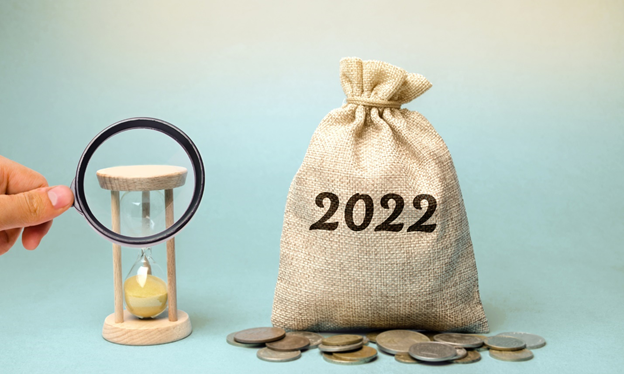 Source: © Andreyyalansky19 | Megapixl.com
Setting up a national health system
The NZ government wants to put down the groundwork for rebooting and set the foundations for the country's health system. A new health authority is likely to begin with a clean slate as several District Health Boards (DHBs) are down in deep debt.
Nearly $3 billion is expected to go towards health spending with some spending needed to clear deficits of DHBs as they have been scrapped and health services have been turned into a new health agency, Health NZ.
DO READ: FPH, AFT, OCA: 3 healthcare stocks to watch ahead of Budget 2022
The budget will allot a 2-year funding allocation as the country gets a new efficient health system.
While the Government has already announced mental health funding of $100 million, funding for 2 dental policies is also likely to be announced.
Targeting a low-emissions economy
The Government has already announced its Emissions Reduction Plan of $4.5 billion with funding to come from the Emissions Trading Scheme. The plan sets some strategies that can be taken to reach its emissions budget target between 2022 and 2025.
DO READ: Budget 2022: FM Robertson stresses health, low-emissions economy as priorities
An allocation of $2.9 billion will be made over 4 years initially.
The transport sector will get a $1.2-billion boost for the Clean Car Upgrade for low- and middle-income groups to replace high-emission vehicles with EVs and hybrids. Agriculture will get $710 million to fast-track technology.
Steps to lower cost of living
Kiwis are facing the biggest squeeze on their pockets in 30 years as the country's annual inflation reached 6.9% in the March quarter. Housing costs, food and fuel are some of the big contributing factors to rising inflation in the country.
Kiwis expect benefits that are more in line with soaring food and fuel costs.
Jacinda Ardern's government has been indicating since April that it would raise various benefits and Working for Families payments and winter energy payments. However, a majority of families which get benefits are still not able to fulfil their household costs, as per some market reports.
ALSO READ: Is NZ's Budget 2022 going to be a `Well-Being' one?
Policies that redistribute support to those most in need are needed. Policies for first home buyers, first responders and dental care for low-income families are likely to be announced ahead of the Budget Day.
(NOTE: Currency is reported in NZ Dollar unless stated otherwise)