Source: Rawpixel.com, Shutterstock
Summary

A new study has found that 23% of exporters have temporarily stopped exporting to the EU.
About 4% decided to stop trading with the EU permanently because of the new trading rules.
About 11% of exporters are considering to permanently halt business with the EU.
A new study by the Fresh Federation of Small Businesses (FSB) has found out that of the 1,400 small businesses surveyed, 23 per cent exporters have said they would temporarily stop exporting to the European Union (EU) owing to the new trading rules. Besides, around 4 per cent of traders have decided to stop trading with the EU permanently because of the added paperwork, which is mandatory after the Brexit transition.
Another 11 per cent of exporters said that they were considering to stop trading with the EU permanently. About 11 per cent said that they were either planning to or already have established a presence in one of the EU member countries in a bid to do smooth business. About 9 per cent said they were considering getting or have got warehouse space in Northern Ireland or the EU for similar reasons.
Also read: Brexit fallout: Businesses ask government to resolve customs issues at UK ports
The study has also found that small importers have also been impacted by new paperwork. However, it has impacted importers less as 17 per cent of the traders have temporarily stopped purchasing from the EU, and only 6 per cent have got warehousing space in Northern Ireland or the EU.
On Wednesday, the first full quarter after the Brexit transition would close. The study has found that several businesses in Europe have been impacted by either loss of goods or delay in shipment deliveries. Almost 70 per cent of traders have experienced delays while transporting goods around Europe. Among those who faced delays, 36 per cent said the delay stretched over two weeks.
The report also found that more than half of those surveyed had to seek professional help. As many as 55 per cent of the traders had to get professional advice to manage the new paperwork that has been mandated for business in the EU, which has added to their expenses.
Also read: Brexit aftermath: Supply chain disruptions make businesses face delays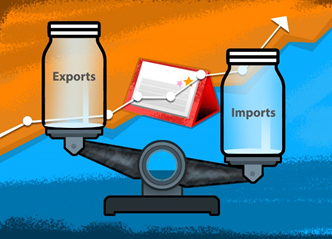 Copyright © 2021 Kalkine Media Pty Ltd.
Following the survey, the FSB requested the UK government to get into new Free Trade Agreements with the US and fast-growing economies and should include chapters on small businesses. It has also suggested that the threshold at which taxes and tariffs start should be increased to £1,000.
It has also asked the government to monitor the SME Brexit Support Fund and has advised that the Boris Johnson government must ensure that all small businesses are made aware that they could apply for funding for several services through the fund.
FSB national chairman Mike Cherry said that a lot more could be done to ease the growing burden of administrative compliances for overseas business activities and to help in increasing access to markets beyond the EU.