Summary

Rritual Superfoods has entered into a partnership with Ultimate Sales, a leading sales agency in Canada.
As part of the agreement, Ultimate Sales will focus on revving up the national strategy and rollout of Rritual's plant-based wellness products.
The superfoods company is encouraging its Canadian team to create a broad network of retailers.
Plant-based elixirs developer Rritual Superfoods Inc (RSF:CSE) has taken another step in strengthening its brand position. The superfoods company has struck an agreement with the brand management firm Ultimate Sales Canada to fast track its strategy and product launch in Canada.
The latest move comes after the Company entered into a collaborative agreement with Texas-based CROSSMARK Inc last month, to accelerate its brand growth.
READ MORE: Rritual Superfoods (RSF:CSE) teams up with CROSSMARK Inc. to rev up its brand growth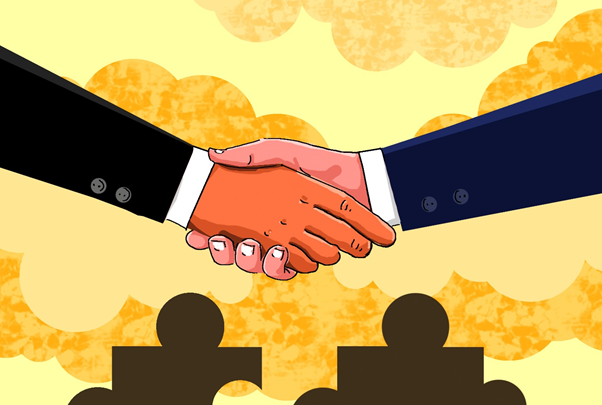 Source: Copyright © 2020 Kalkine Media
The RSF leadership recognises the exceptional conditions needed to develop brand and consumer awareness in Canada. The Company is encouraging its Canadian team to build a broad network of retailers across local, regional, as well as national levels. The network will range from grassroots health and wellness to pharmacies, groceries, and key consumer club programs.
ALSO READ: Rritual Superfoods' (RSF:CSE) Chief Innovation Officer Rolls Out R&D Division
Rritual Superfoods develops plant-based elixirs to enhance health and wellness, while Ultimate Sales specialises in the sales and marketing of natural health brands. Notably, Ultimate Sales offers all the services required to ensure brand success in the Canadian market.
Rritual's product offerings have obtained organic certification from the United States Department of Agriculture (USDA), making the products more appealing. Besides, the products do not contain caffeine and can be enjoyed by themselves or with other beverages.
MUST READ: Rritual Superfoods (RSF:CSE) scales up 3rd manufacturing run to meet rising retail demand
Management Commentary
Mr Scott Naccarrato, Rritual's VP of Canadian Sales, said that the founders of Ultimate Sales have extensive expertise and relationships in Canada's natural health product industry, which is likely to benefit Rritual's product launches.
Mr Naccarrato added:

John Gibbins, Vice President of Ultimate Sales Canada, stated:
Ultimate Sales in a nutshell
Ultimate Sales Canada specialises in introducing and expanding retail brands of natural products across Canada.
The founders of Ultimate Sales have immense experience in providing expertise in associated channels including Natural, Drug, Mass, and Grocery.
The Company's sales team is experienced and skilled in the marketing of natural health products.
On 11 May 2021, RSF shares closed the day's trade at CA$0.78.
MUST READ: How is Rritual Superfoods progressing with US retail roll-out of its plant-based superfood elixirs?