Source: solarseven, Shutterstock
Summary

The UK, US, and Canada are vaccinating their populations at pace. The US is managing 1 million shots per day, while the UK is administering 300,000.
Canada is delaying second doses to allow more people to receive their first dose.
New Zealand and Australia are lagging behind their 5-eyes partners but can afford to do so with few community cases in each country.
United Kingdom
Source: Copyright © 2021 Kalkine Media Pty Ltd
The Oxford- AstraZeneca and Pfizer BioNTech vaccines began rolling out in the UK in December. Both vaccines require two doses for maximum efficacy.
The UK is managing an average of 300,000 vaccinations per day.
UK's Healthcare workers, those aged over 69, and high-risk patients all received the first vaccination dose by the middle of February.
Senior citizens aged over 59 are now eligible for vaccination.
The UK vaccination program aims to have everyone with underlying health conditions and those aged over 49 vaccinated by the middle of April.
One million people have had the necessary two doses, while 22.5 million have had one dose till now.
United States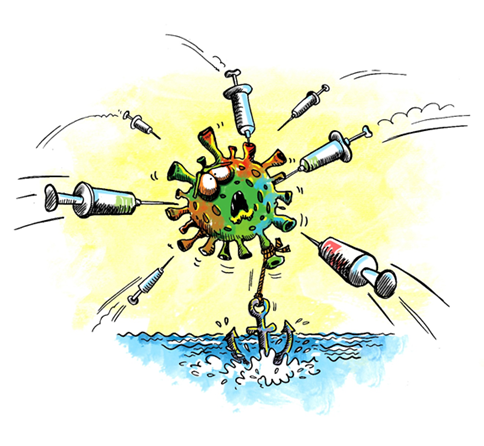 Source: Copyright © 2021 Kalkine Media Pty Ltd
The US has approved three vaccines for the country: Pfizer BioNTech, Moderna, and Johnson & Johnson. The Johnson & Johnson vaccine is the only one dose vaccine of the three.
The US has ordered far more vaccines than it requires. The Biden administration ordered another 100 million doses of the Johnson & Johnson vaccine on Wednesday.
Another 200 million doses are expected when the AstraZeneca and Novavax vaccines are approved. The US has stated its plan on sharing surplus vaccines with other nations.
To date, the US has administered close to 100 million shots and is on track to complete its program by August.
New Zealand
NZ received its first shipment of the Pfizer vaccine three weeks ago.
Border workers and their families will be the first to receive the vaccine this week. Approximately 300 people have been vaccinated so far.
Frontline health staff administrating tests are expected to be vaccinated by the end of March, followed closely by healthcare professionals working with elderly and high-risk patients.
Calls have been made for all adults in South Auckland to receive vaccinations before other parts of the country. The break-out community cases that shut down the country in August 2020 and February 2021 originated in South Auckland. The Government has denied this request.
High-risk patients, including those in South Auckland, will be vaccinated alongside healthcare workers.
A timeline that includes vaccinating the general population has not been released by the Government.
Canada
Source: Copyright © 2021 Kalkine Media Pty Ltd
Three vaccines have been approved in Canada: Pfizer, Moderna, and AstraZeneca. All three vaccines require two doses for maximum efficiency.
The Canadian Government has distributed nearly 4 million doses to its provinces and territories so far. Another 4 million (by Pfizer-BioNTech and Moderna) would be delivered by the end of March.
Half a million Canadians have received two doses, while 2 million have received one vaccine dose.
Provinces have indicated that they will delay the number of second doses administered to allow more first doses to be delivered. The delay between vaccinations is expected to be approximately four months.
Australia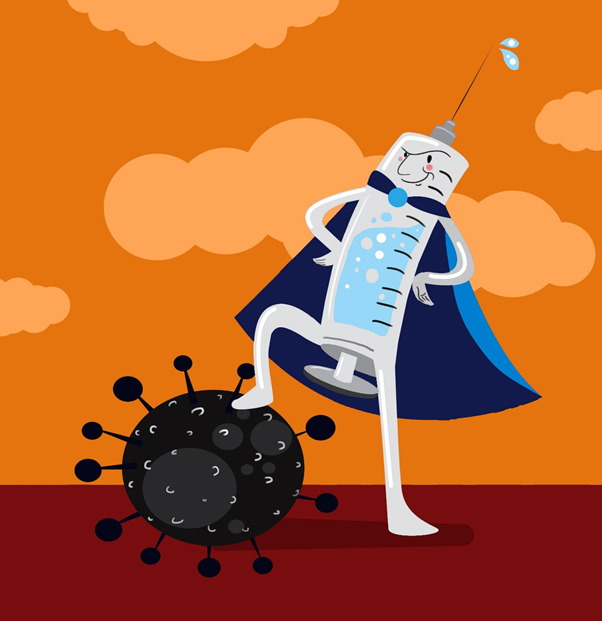 Source: Copyright © 2021 Kalkine Media Pty Ltd
Australia is manufacturing 50 million doses of the AstraZeneca vaccine and importing the remaining 4 million.
The country has 1.3 million vaccines ready to go after they have been batch tested.
To date, 100,000 doses have been administered to border and quarantine staff, and frontline healthcare, including Defense personnel and those working in aged care.
The elderly aged over 49 are included in the country's phase 2 schedule set to commence 22 March.
Australia expects to complete all vaccinations by the end of October.
READ MORE: Australia warns against protectionism on Italy's vaccine export block