Source: Smile Fight,Shutterstock
Tesla Inc (NASDAQ:TSLA) is the highest-selling EV brand in the world, and an investor's favourite. Tesla stock has risen 370% in the past year. On 2 March, Tesla last traded at US$686.44, declining by 4.45%.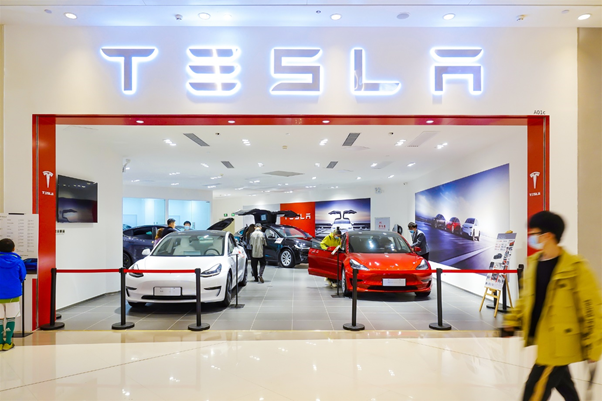 Source: © Photomall | Megapixl.com
However, there are several competitors to the EV giant that have begun to gain the attention of investors. Some of these companies are producing family cars, while others focus on niche EV spaces such as delivery and recreational vehicles.
No matter the niche market they are operating in, these companies are illustrating their potential, posting strong sales growth, and investing heavily to progress EV technology.
Here are six worthy competitors to Tesla, making a name for themselves and carving out a slice of the EV market.
Nio
Nio Inc (NYSE:NIO) is China's most popular home-grown EV brand. The Company reported revenue of US$2.5 billion, after delivering 44,000 cars to Chinese customers in 2020.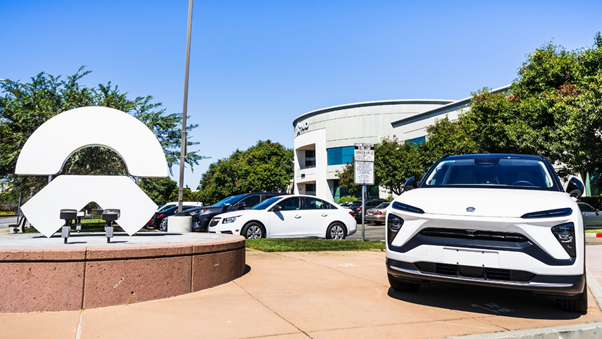 Source: © Andreistanescu | Megapixl.com
US investors have propelled Nio stock up 1000% since the Company was listed on the NYSE in 2018. The EV Company is expected to pose significant competition to Tesla in a few years when it begins selling outside of China.
On 2 March, Nio shares last traded at US$43.29, decreasing by 13%.
Li Auto
Another Chinese based EV maker, Li Auto Inc. (NASDAQ:LI) is growing at fast speed and keeping pace with its compatriots Nio and Xpeng. The Company reported revenue of US$636 million in the fourth quarter of 2020. During Q1 2021, Li Auto anticipates providing automobiles between 10, 500 to 11, 500, which demonstrates a fall in numbers compared to quarter ending December 2020.
On 2 March, Li Auto shares last traded at US$23.74, decreasing by 8.20%.
Xpeng
Source: © Valleysnow | Megapixl.com
Xpeng Inc. (NYSE:XPEV) closely follows Nio and Li Auto in popularity in China. The Company sold 27,000 electric cars in 2020. Xpeng is ahead of Li Auto and Nio in establishing itself outside of china, stepping into the Scandinavian market in 2020.
Both Li Auto and Xpeng are very recent additions to the US exchanges. US investors have snapped up their shares alongside Nio in the past few months as investor optimism spread from Tesla to its smaller competitors.
On 2 March, XPeng shares were trading at US$31.5, decreasing by 11.27%.
Nikola
Phoneix based Nikola Corp (NASDAQ:NKLA) designs electric and hydrogen-powered trucks.
The Company was founded in 2014 and is still in its research and development phase. Large pre-orders exist for its current prototypes. The Company plans to deliver its first 100 vehicles (Tre semis) by late 2021.
Since debuting on the NASDAQ in June last year, Nikola has surged more than 100%
On 2 March, Nikola shares last traded at US$17.89, decreasing by 1.27%.
Workhorse
Workhorse Group Inc (NASDAQ:WKHS) primary focus is EV delivery vehicles, including trucks, vans, and aircraft.
The Company's sales exploded in 2020. In Q4 FY2020 results, the Company recorded sales of US$652k from 3k noted in pcp. The Company's share price grew alongside its sales, increasing by 655% in 2020.
There are currently 8,000 vehicles on the Company's order book waiting to be fulfilled. Workhorse has over US$200 million on its balance sheet to help them ramp up production and overcome its supply chain challenges.
On 2 March, Workhorse shares last traded at US$16.13, decreasing by 6.98%.
Arcimoto
Arcimoto Inc (NASDAQ:FUV) design and manufactures small three-wheeled motorbike-like EVs for personal use, rapid-response, and last-mile delivery.
The Company's share price zoomed up by 721% in 2020 and a further 35% in the first two months of 2021. Although the Company is valued at over US$632.03 million, Arcimoto still has to prove the desirability of its products. The Company has delivered less than 200 vehicles in 2020. Although, in line with its order book, it is procuring manufacturing facilities to help achieve its goal of delivering 50,000 EVs a year.
On 2 March, Arcimoto shares last traded at US$18.48, decreasing by 4.20%.
READ MORE: Nissan Denies Tying Up with Apple for Its Electric Car