Highlights

Brent Crude Oil prices rose as high as US$99.50 a barrel on Tuesday, with prices settling near 2014 highs.
The significant rise in the prices came after several western nations announced the initial stage of sanctions on Russia.
Market participants expect the prices to surpass US$100/bbl if the tension persists.
Brent crude oil prices rose as high as $99.50 a barrel on Tuesday after Russian President Vladimir Putin ordered troops into eastern Ukraine. Traders weighed the possibility of disrupted supply from Russia and the bulls reacted quickly to take the prices close to tripe digit mark.
Good Read: How a Russian invasion of Ukraine might impact crude oil prices
Several western nations announced the initial stage of sanctions on Russia. While the US and Britain targeted Russian banks and politicians, Germany ceased Russia's Nord Stream 2 gas pipeline project.
Yes, Ukraine is the key driver
Those who are still wondering about the reason behind skyrocketing crude oil prices must look at the chaos in Ukraine. Let's deep dive into the matter and try to connect dots and understand the bigger picture.
Source: Copyright © 2022 Kalkine Media®
Currently, Russia is one of the world's largest crude oil and natural gas producers, accounting for nearly 12% of the world's crude oil and 17% of natural gas. In response to Putin's recognition of separatist-held areas in Ukraine, Joe Biden, the US President has already issued initial stage sanctions, blocking the country's banks.
Also Read: Crude oil hits fresh seven-year high amid Russia-Ukraine tension
In addition to this, a sizeable portion of Russia's natural gas is supplied to Europe via pipelines that pass-through Ukraine. The relentless Russian aggression may force Western nations to impose further sanctions that might eventually squeeze supplies and push oil prices higher. This means the outbreak of war would cease the supply of Russia's natural gas into Europe and block the country's oil exports into the global market, creating an energy shortage.
It's not just war prospects pushing oil prices
The prospect of war is not the only factor pushing oil prices higher, various other factors are also contributing. A rapid surge in energy demand after easing of pandemic restrictions has widened the demand-supply gap. The Organization of the Petroleum Exporting Countries (OPEC) along with its allies is also struggling to meet the agreed quota, further raising supply concerns.
Saudi Energy Minister, Prince Abdulaziz bin Salman, recently, at the 2022 International Petroleum Technology Conference held in Riyadh stated that the insufficient investment in the oil and gas industry is raising concerns about short-term supply shortages.
Where will oil prices go from here?
With escalating tension between Russia and Ukraine, crude oil prices are anticipated to reach the next level and US$100/bbl is not a stretched target by any means. The sanctions on Russia, could create chaos in the global energy market and may push oil prices to much higher levels.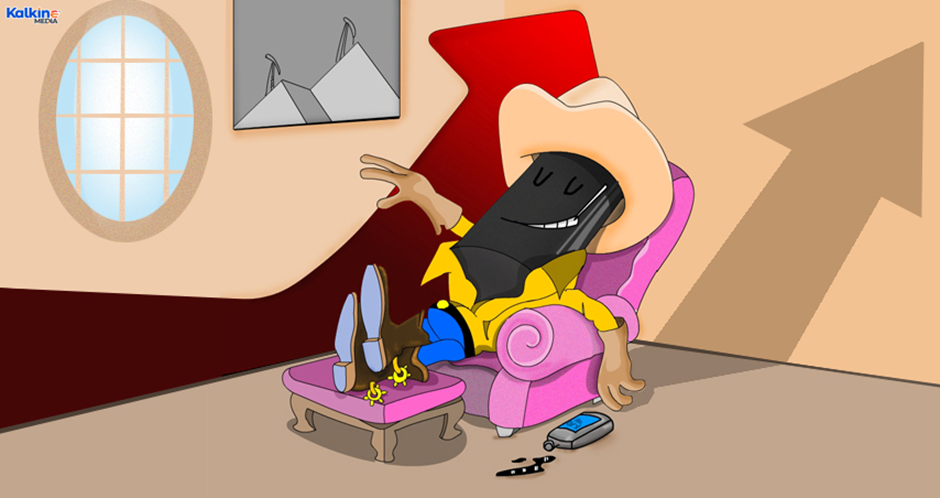 Source: Copyright © 2022 Kalkine Media®
However, a senior U.S. State Department official recently assured that the sanctions imposed and the ones that could be imposed in the future, are not targeting and will not target Russian oil and gas flows. Despite efforts made by the Biden administration to keep oil markets calm, oil prices are trading firm.
Must Read: Crude oil rises on fresh Russia-Ukraine war warnings
Bottom Line
Crude oil prices have recorded stunning gains in the last few weeks amid escalating tensions between Ukraine and Russia. The prices are expected to remain volatile in the near term and the market participants anticipate the prices to surpass US$100/bbl if the tension between both nations remains unresolved.