Highlights

WhatsApp is amongst the most widely used social messaging apps across the globe with billions of users.
WhatsApp can be used as a great marketing tool, an excellent customer service tool, and a prominent sales tool.
Plus can help businesses by connecting all platforms with a single streamlined messaging service, including WhatsApp.
WhatsApp is one of the most popular mobile social apps worldwide with billions of active users globally. In Australia alone, 12.7 million people use WhatsApp on their smartphones, as per the latest Roy Morgan research. These users are significantly higher in numbers than the users of other social apps like Facebook Messenger and WeChat.
However, as the use of WhatsApp in Australia is increasing at a great speed, marketers seem to be missing out on its potential.
With large chunks of messages being sent daily to such a significantly big audience and considering the numerous benefits that these platforms offer, marketers might want to evaluate various ways through which messaging apps can be used as part of their overall strategy.
© 2022 Kalkine Media® | Data Source: Jeeves.Plus | Image Source: © Terovesalainen | Megapixl.com
WhatsApp for e-commerce
Jeeves.Plus has highlighted various ways through which using WhatsApp Commerce can help in benefiting from the e-commerce potential.
Since WhatsApp is a great marketing tool, it can be used for promoting products or services and keeping customers up-to-date about newly released products.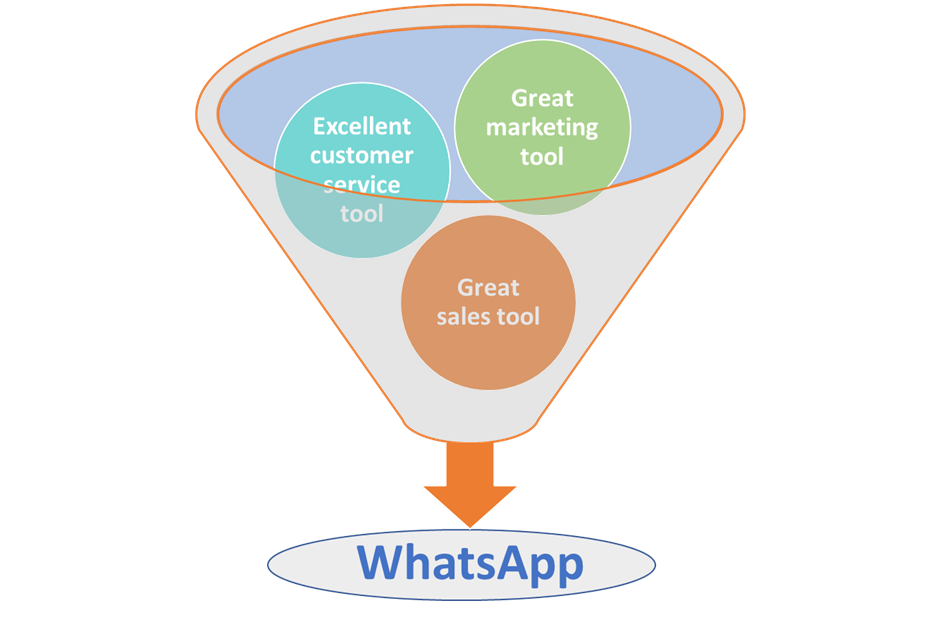 © 2022 Kalkine Media® | Data Source: Jeeves.Plus
Besides this, WhatsApp can be used as an excellent customer service tool as it enables businesses to keep communicating with customers easily. Through WhatsApp, businesses can send messages to customers, respond in real time, and answer questions about their orders or purchases without making customers wait for hours on customer service calls.
WhatsApp can also be used as a great sales tool as it enables selling goods directly on the app while also helping in the creation of campaigns. Through such campaigns, people can stay up-to-date with the latest happenings of their favourite brands while also receiving exclusive deals from time to time through push notifications. This further helps in developing a sense of belonging among customers and makes them feel special.
Bringing all platforms under a single messaging service
The Jeeves.Plus base platform guides businesses to make the most of the ease and universal nature of SMS for communicating as well as marketing. Beyond this, Jeeves.Plus also links all platforms into a single streamlined messaging service, including WhatsApp.
Source: © Kaspiic | Megapixl.com
Several businesses use numerous channels, such as Facebook Messenger and Google, to connect with their customers. This helps businesses never miss a message and send deliveries in bulk.
No matter if a business is already using multiple channels of communication with its customers, one can jump-start with Jeeves.Plus instantly with a tailored platform that only caters to the needs of a business' distinct strategy.
If you are interested to know more about how Jeeves.Plus can help your business, you can get in touch with its team for a personalised quote or a hassle-free demonstration.