Highlights

Haranga Resources' (ASX:HAR FRA:65E0) maiden diamond drilling campaign is underway at its advanced Saraya uranium prospect, which has undergone ~61,500m of historical drilling.
The program comprising 23 drill holes is expected to be completed by latest January 2023.
The company has previously announced an Exploration Target at the Saraya Prospect in accordance with the JORC code (2012) of 5 to 20 MT at a grade range of 350 to 750 ppm eU3O8 (4-35 Mlb contained eU3O8).
The exploration target is defined only over an ~0.2 km2 portion of a 1,650km2 permit and only to a 200m vertical depth.
HAR looks to translate the exploration target to a maiden Mineral Resource classified in compliance with the JORC Code (2012) by early Q2 2023 (~April 2023).
Haranga Resources Limited (ASX:HAR FRA:65E0) is advancing with a maiden 3,200m diamond drilling program at the Saraya Project in Senegal. Saraya is considered as an advanced-stage exploration project, as it was partly explored by French Government-owned Areva before 2010. The project has witnessed approximately 61,500m of historical drilling.
Besides Saraya Project, the company holds an interest in a range of gold projects located in Senegal, Cote d'Ivoire, and Burkina Faso.
Overview of the drilling program
Through the latest drilling program, HAR is looking to validate the geological interpretation and verify historical eU grades. The campaign is expected to enable sampling for chemical assays to confirm the K-factors used in historical resource estimations.
HAR believes that although the mineralisation seems to be hosted only in structures within the grey syenite, further investigation is needed to have a complete understanding of the geological controls of mineralisation and confirm the eU values derived from the probe data.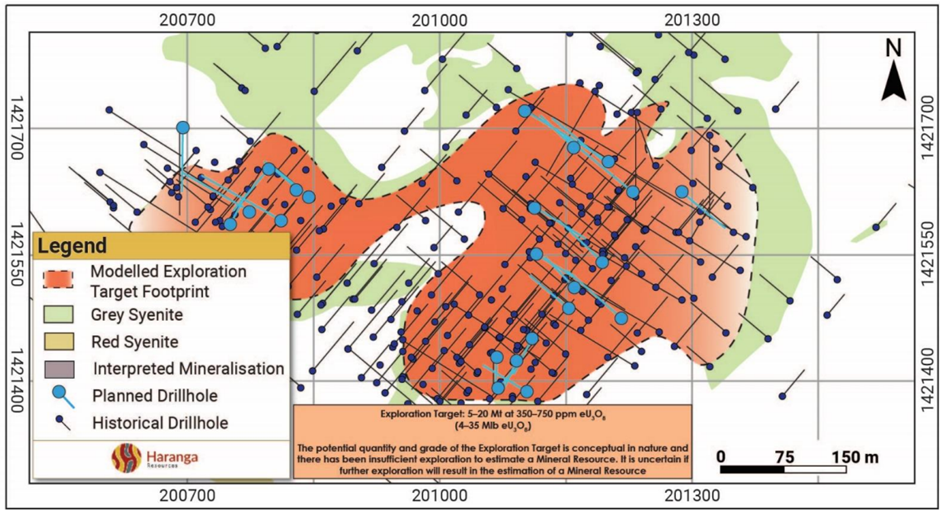 Source: HAR
The company expects drilling to lead to a greater understanding of the geological architecture of the Saraya deposit and a validated eU database.
HAR also plans to draft a strong geological domain model that can support an upcoming mineral resource classification in compliance with the JORC Code (2012). The plan will be based on the success of the drill validation programme, whose results are anticipated between November 2022 and January 2023.
If successful, HAR expects to complete the development of the model by early April 2023.
© 2022 Kalkine Media® | Data Source: HAR | Image Source: © Johncarnemolla | Megapixl.com
The two-stage drilling program
The validation drill plan, comprising 23 holes for a total of 3,200 metres, is classified into two stages, including the following:
Stage 1: 15 drill holes for 2,000m expected to be completed by December 2022.
Stage 2: comprising 8 drill holes for 1,200m expected to be completed by January 2023.
The drill holes in Stage 1 are designed to test the 040 geological model and test areas with an oblique/perpendicular mineralisation angle. On the other hand, the drill holes in Stage 2 are designed to build the geological model by targeting deeper mineralisation and further untested areas with unrestricted orientations.
HAR believes that several anomalies defined within the tenement through the interpretation of regional geophysical data offer a possible upside to the exploration target. This target is defined over only ~0.2km2 of a 1,650km2 permit and to a vertical depth of merely 200m.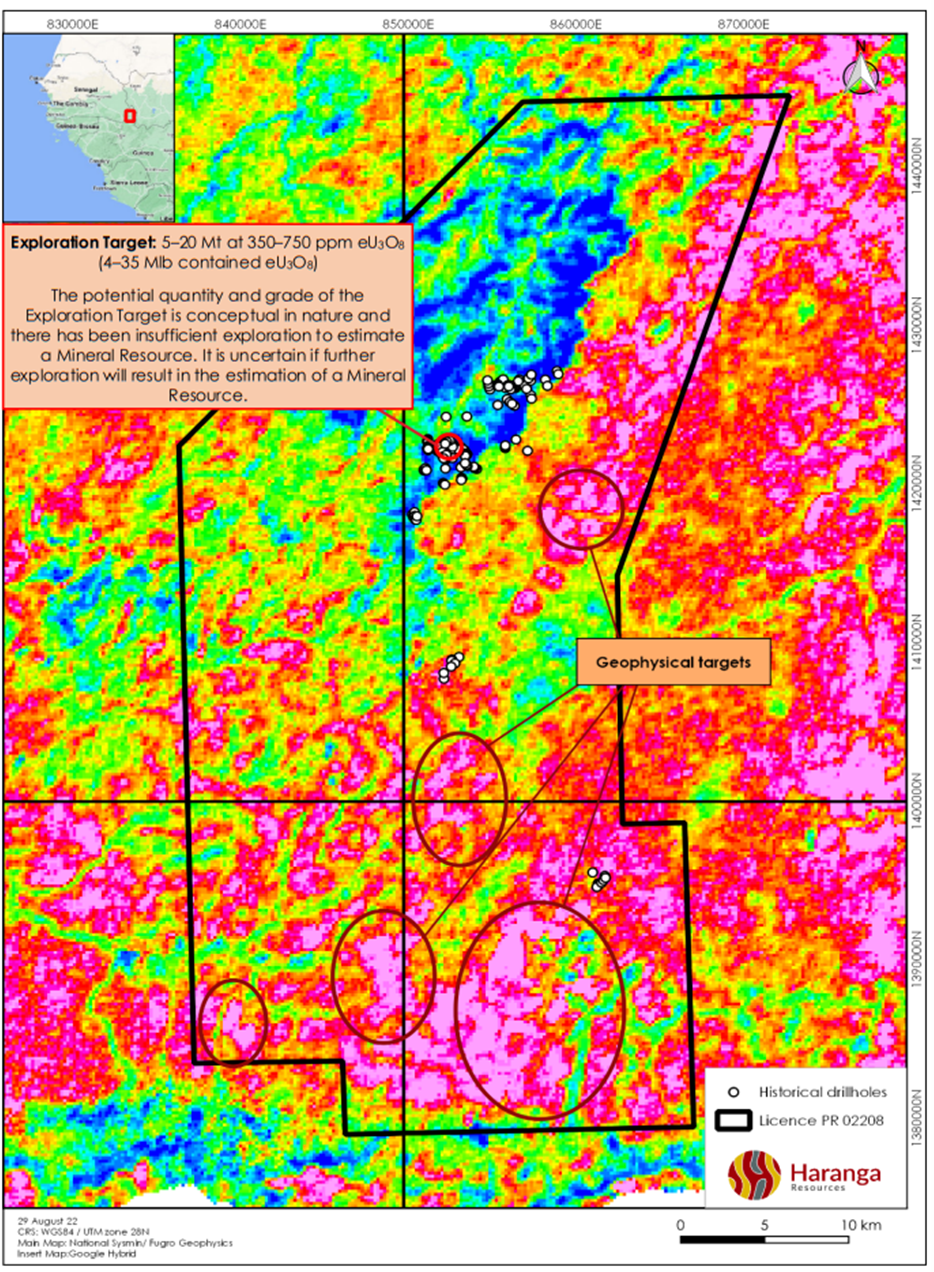 Plan map of U/K radiometric data showing further untested uranium targets within the licence area (Source: HAR)
Present engagements of HAR
At present, HAR is also moving ahead with a regional permit-wide termite mound sampling programme. Upon finalisation of sampling, the company looks to overlay results with the regional geophysical data and expects to identify further drill targets within HAR's large exploration licence.
Notably, HAR has enabled flexibility in the drilling contract to expand the drill program beyond the proposed 3,200m program. This is done with a view to continuing to increase the known mineralisation at the Saraya prospect and/or to test any new targets identified.
HAR shares traded at AU$0.16 on 25 October 2022.