Online or cyber security is a responsibility that needs to be shared by everyone, be it individuals, governments or private sector players. Government of Australia has undertaken several initiatives to ensure national security and mitigate cyber security risks in its digital infrastructure. Initiatives like Cyber Security Strategy in 2016, investing over A$230 million till 2020, and International Cyber Engagement Strategy are aimed at positioning Australia as a trusted global cyber security research and education hub. The government's major focus on maintaining strong relationships with global partners, promoting the cyber security industry of Australia, delivering world-class cyber security solutions and advice, encouraging FDI in domestic cyber security sector and developing regional cyber security capability are in line with Australia's strategy to achieve a strong and resilient cyber security posture for the country and Indo-Pacific, as well as for the global community.
Let us have a look at recent updates from three IT players in Australia - FZO, SP3, GOO
Family Zone Cyber Safety Limited
With registered office in West Perth, Australia, Family Zone Cyber Safety Limited (ASX: FZO) is a provider of cyber safety solutions, enabling parents to easily block web content and harmful apps available on home and mobile devices. The company is engaged in offering information related to latest apps, trends and sites, in addition to customizing age-appropriate settings. More than 600 schools and over 350,000 families have chosen FZO across Australia, New Zealand and the United States.
On 11 June 2019, FZO made an announcement regarding the launch of its new product, SpotShield, at the EduTech conference. Expected to be a game changer, SpotShield is designed to address Hotspotting, which is one of the biggest IT challenges being faced by schools. Hotspotting enables students to bypass school filters, as a result giving them access to pornography, gaming, social media and more. However, SpotShield deployment at schools ensures that all school devices adhere to school policy during the school time. School acceptable use policy applies whether the mobile device is connected to school Wi-Fi, cellular networks or other Wi-Fi services offered by third-party vendors. Featuring sophisticated anti-tampering protections and alerts, SpotShield works in BYO as well as 1:1 environment. The new solution can work with any existing firewall and doesn't require parental involvement.
Whenever a school deploys SpotShield, it automatically compels the installation of FZO applications and apps on students' learning devices while on school Wi-Fi network, thus enabling the company to reach out to parents to deploy its solutions for keeping their children safe online even after school. FZO's current and new school clients will have access to SpotShield in Q3 CY19.
EduTech is the biggest education technology event in Australasia. The conference, which was held at the Sydney International Convention Centre, was attended by 10,000 educators, thought leaders, decision makers and tech vendors.
FZO has unveiled a share placement program worth A$5.5 million, under which the company placed more than 35 million new shares at a price of A$0.155 each share with institutional and sophisticated investors, according to another company announcement on 18 April 2019.
Stock Performance
With a market capitalisation of A$23.07 million, the shares closed the trade at A$0.125, up by 8.696% (as on 11 June 2019). The 52-week high of its stock is A$0.570 and low is A$0.110. In the last one year, the company has reported a negative return of 76.04%.
Spectur Limited
Australia-based Spectur Limited (ASX: SP3) is a solar security camera solution provider. Serving clients in government/utilities sector and building/construction/civil industry, the company's product portfolio includes solar powered deterrence and surveillance systems and related cloud-based platform. The company has offices located in Perth, Melbourne, Brisbane and Sydney.
The company has reported a record monthly revenue of A$516,000 in May 2019, as per an announcement with ASX on 11 June 2019. Of the total revenue, system sales and rentals accounted for A$246,000 and A$133,000, respectively, while the remaining was recurring and services-based revenue. The record monthly revenue can be attributed to higher margin recurring business including Software as a Service (SaaS) segment, in addition to higher margin rental income from hardware sales. During the reported month, the company's gross margin stood at A$338,000, backed by higher-margin product mix and higher value orders from larger/repeat customers. SP3 generated a net cash of A$85,000 in May 2019, representing positive cashflow for the second straight month in CY19.
Owing to its record performance in May 2019, the company expects to register A$4.6 million in revenues during the financial year ending 30 June 2019. The figure is in line with the company's earlier guidance given on 7 May 2019, projecting revenue to be A$4.5-4.7 million in FY19. The company expects repeat business to aid a considerable portion of sales and revenue in FY20. As of 1 June 2019, the company has more than A$1 million cash at bank.
Stock Performance
The market capitalisation of SP3 is A$8.46 million. With 194,335 shares traded on 11 June 2019, the stock closed at A$0.165, up 10% . The company reported a 52-week high of A$0.320 and 52-week low of A$0.096. In the last three months, the stock has delivered a return of 11.11%.
Gooroo Ventures Limited
Catering to medium-large enterprises and government, Gooroo Ventures Limited (ASX: GOO) has its technology based on artificial intelligence (AI) and neuroscience. The company uses its technology to help people, organizations and communities make better decisions. The company is headquartered in Australia.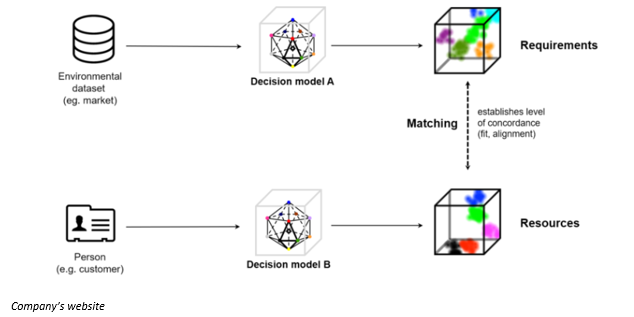 Gooroo Ventures Limited and UAE-based Biz Group have inked a commercial licence agreement, enabling the latter to use the former's technology to enhance its existing programs and serve major clients in the Middle East region. Under the terms of the agreement, Biz Group, which is a learning solution and professional services provider, would use and distribute Gooroo's solutions, integrating them with its product suite. The agreement, which has a minimum term of 12 months, covers Middle Eastern countries such as the UAE, Saudi Arabia, Kuwait, Bahrain, Oman, Iraq, Lebanon, Jordan and Egypt.
In June 2019, representatives from Gooroo will visit Biz Group to provide training to the latter's team in Dubai. Moreover, representatives will assist the team with product design and client meetings. Gooroo will use its diagnostic and people analytics tools for the evaluation and get paid for each evaluation. Meanwhile, Learning Tech Solutions team of Biz Group will act as the technology representative for Gooroo in the UAE.
The agreement is Gooroo's first in the Middle East region and is part of the company's focus on expanding its international operations. Two commercial opportunities for Gooroo in the hotel and telecommunications sectors are already in discussion, as Biz Group has introduced Gooroo to two major clients in the sectors.
Biz Group offers learning and learning technology solutions through LearningJourneys™. The company is the Catalyst Group partner in the Middle East. In October 2018, Gooroo and Catalyst Group entered a strategic partnership, according to which Gooroo is entitled to A$35 for each person using Gooroo technology and processed by Biz Group.
In march 2019, the company inked a commercial pact with Microsoft.
Stock Performance
On 11 June 2019, the company's stock closed at A$0.040. The company with a market cap of A$4.4 million and has a total of 110.02 million shares outstanding. In the last 6 months, it has generated a negative return of 34.50% while the YTD returns stands at -16.67%.
---
Disclaimer
This website is a service of Kalkine Media Pty. Ltd. A.C.N. 629 651 672. The website has been prepared for informational purposes only and is not intended to be used as a complete source of information on any particular company. Kalkine Media does not in any way endorse or recommend individuals, products or services that may be discussed on this site. Our publications are NOT a solicitation or recommendation to buy, sell or hold. We are neither licensed nor qualified to provide investment advice.