Summary

Clover Health posted record revenue growth of US$200.3 million in Q1 of 2021.
The stock of Onconova jumped 13.82% from its previous close to US$0.5987 at 11:50 am ET on May 17, ahead of its quarterly earnings report.
Technology-based healthcare companies have made rapid strides forward of late.
Healthcare is one of the biggest and most complex markets in the world, comprising different sectors like pharmaceuticals, insurance, hospitals, and care providers.
Although big companies like Pfizer Inc., Moderna, and Johnson & Johnson (J&J) continue to rule the markets, new entrants like the tech-based healthcare firms are also making rapid strides.
For instance, Clover Health (NASDAQ:CLOV) collects and analyses health and behavioural data of patients to provide better services to its customers, one of the primary reasons for its success. Onconova Therapeutics (NASDAQ:ONTC), on the other hand, develops cancer products for patients.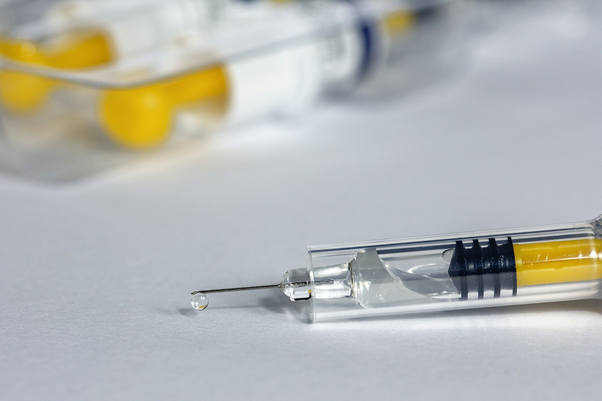 Pic Credit: Pixabay.


Also Read: BioNTech Stock Jumps 10% After Strong Earnings Report

Clover Health
The stock of Clover Health rose 5.02% from its previous close to US$7.86 at 11:30 am ET on Monday, May 17, after the company reported record revenue growth in the first quarter of 2021.
Clover posted revenue of US$200.3 in Q1, which was an increase of 21% from the figures in the same period last year. Its net loss increased from US$28.2 million in the year-ago period to US$48.4 million in the current quarter.
Clover attributed the record revenue growth to its launch of the direct contracting plan.
Its GAAP Medical Care Ratio (MAR) was 107.6% in the quarter, which is higher than last year's 89.4%. The normalized MCR (non-GAAP) was 95.4%.
The company spent US$104.6 million on salaries, benefits, and company expenses. Adjusted EBITDA was US$76.2 million while normalized adjusted EBITDA was US$5552.1 million.

Also Read: Why These Three Penny Health Stocks Skyrocket Today?

Company Expectation
Clover's Medical Advantage membership is expected to grow 17%-21% to 68000 to 71000 by December 2021 as compared to the figures in December 2020. The Medicare Direct Contracting program will grow to 200,000 beneficiaries. Total revenues are expected to be US$81-830 million.
Also Read: Will These Three Healthcare Stocks Double In 2021?


Onconova Therapeutics


This Pennsylvania-headquartered biopharmaceutical firm develops cancer drugs for patients. The stock jumped 13.82% from its previous close to US$0.5987 at 11:50 am ET on Monday, May 17, ahead of its quarterly earnings report. It is among the top volume movers of late.

Also Read: Five Healthcare Stocks That May Benefit From Biden's Drug Policy

Onconova plans to release its quarterly earnings report after the market closes on Monday. The Nasdaq-listed stock is expected to rise to US$2.10 this year.
Onconova has a market capitalization of US$141 million. Its forward P/E is -5.58.
The company manufactures various drugs that disrupts the expansion of cancerous cells. It plans to conduct trials on its new product ON 123300 later this year.

Also Read: CDC, FDA Recommend Halting Johnson & Johnson's One-Shot COVID Vaccine