Highlights

Sustainable financing balances traditional investing with ESG insights to improve long-term outcomes.
Sustainable investing can also be seen as part of the evolution of investing.
At COP26 climate summit, over 100 global leaders have promised to end and reverse deforestation by 2030 with £14 billion of private and public funds.
As countries are struggling to chalk out plans to address climate change, experts ask a very valid question where is the required finance? That's where the US $100-trillion-dollar fund comes in. Experts have estimated that around US $3-4 trillion per annum is required to reach the Net Zero goal by 2050.
The governments and financers are optimistic about getting the finance in line. Finance is an important aspect in the economy, reducing its dependence on fossil fuels and moving towards greener and cleaner sources of energy. Abbie Llewellyn-Waters, Head of Sustainable Investing, said the momentum is breathtaking and there is a convergence of regulatory, legislative, and commercial commitments to decarbonize the society.
She added that a key event was the climate change corporation agreement between the US and China, organized by US special delegate John Kerry in China earlier this year, in good time for the UN Climate Change Conference (COP26) that is currently underway.
The Task Force on Climate Related Financial Disclosures (TCFD) offers financial markets with a clear way of determining the affect of climate change and will become compulsory across the G7 agreement in Cornwall last June. Also, there are commercial commitments with various companies coming together to pledge Net Zero targets.
What is Sustainable Financing?
Traditional investing delivers value by changing investor capital into investment opportunities that carry risks equivalent to expected returns. However sustainable financing balances traditional investing with environmental, social and governance related (ESG) insights to improve long-term outcomes. Sustainable financing is also known as green financing.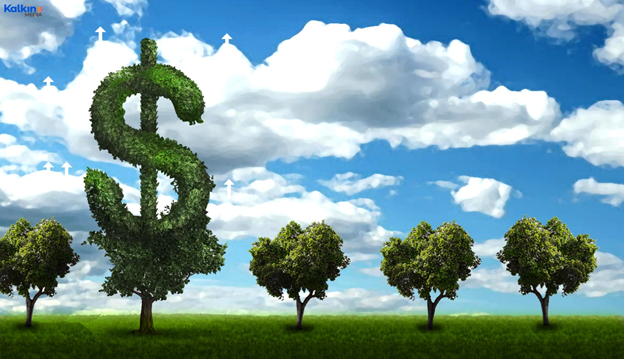 Source: Copyright © 2021 Kalkine Media
The environmental factors include use of sustainable resources or climate crisis. Social factors include animal and human rights, diverse hiring practices and consumer protection, and the governance factor include the management and employee relations and compensation practices of both private and public organizations. Sustainable investing can also be seen as part of the evolution of investing as there is an increasing recognition among industry participants.
Why is sustainable financing important?
Interest in sustainable financing continues to grow and the pressure on investment businesses is to move towards the sustainable investing model. When the investment industry is challenged by regulatory expectations, rising end-client and challenging economics, the option of maintaining the status quo leaves the industry vulnerable to decline.
It has been suggested that restoring ecosystems and landscapes is one of the most effective ways to change humanity approaches problematic presses such as deforestation to combat the climate disaster.
Estimates suggest that to address the ecological crisis by 2030 countries need to invest around US $600 to 800 billion annually and will need corporation between public and private sectors on both local and global scale.
Where does Sustainable Finance come from?
Sustainable finance can come from various important players in the financial sector such as traditional banks that plays an important role in assigning resources for businesses that aims to reduce environmental and societal damage. Banks often offers loan to such businesses.
There is a growing pressure on businesses to develop corporate social responsibility (CSR) policies to make a positive environmental and societal impact and now many businesses are investing significant amount in sustainable plans like environmentally friendly transportation and renewable energy.
Businesses that adopt sustainable approach can build its brand as a sustainable business that may help them to attract new customers and retain the existing ones.
Other main source of sustainable finance includes global non-profit organizations, governments, international financial institutions, and climate funds. Also, employees are now becoming more aware and demand their employer to acts in sustainable manner.
Also read: Climate Meet Before COP26: 5 FTSE Green Energy Stocks To Buy
Green Bonds surge
Sustainability was necessary right across the capital structure, not just equities and this has been a massive increase in ESG-labelled debt, said the head of Environmental solutions, Rhys Petheram.
He added that the first green bonds were issued in 2007 and the 13-year period up to the end of 2020 saw US$1 trillion of green bond issuance. In 2021, based on current growth rates and expectations, another US$1 trillion of issuance is expected alone.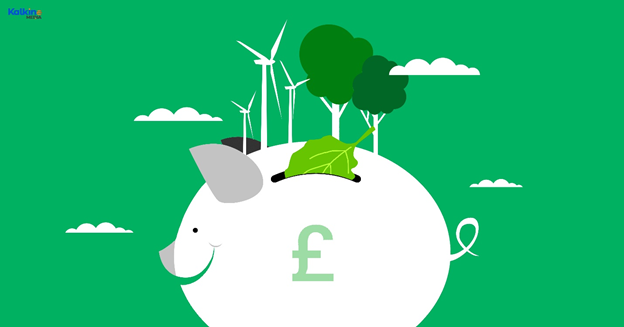 Source: Copyright © 2021 Kalkine Media
Variety in issuers is as necessary as overall size of insurance as it helps in managing key risks such as duration, interest rate risk and credit risk. Issuers include corporate, development banks and credit risk and there was still a lot of progress needed in the green bond market with growth in size and breath. Fixed income markets are yet living up to their full potential in achieving Net Zero, despite the impressive issuance.
There is an extensive range of quality in the frameworks used in the green bond market however various issuers tend to gravitate towards standards that are weaker and more open to interpretation, rather than more rigorous.
Also read: Top 7 FTSE companies that have declared robust climate goals
COP26 Summit
The COP26 climate change summit has started in the Scottish City of Glasgow and delegates from around 200 nations will be announcing how they will achieve their Net Zero target by 2030 and help the planet.
In 2015, countries around the world agreed to make changes to keep global warming lower than 2 degree C above pre-industrial levels but extreme weather events have increased since then and scientists have urged countries to target for 1.5 deg C to limit the risk of environmental disaster.
The first major deal in COP26 climate summit is that over 100 global leaders have promised to end and reverse deforestation by 2030, with £14 billion (US $19.2 billion) of private and public funds. However, the same promise was made in 2014, but it was a fail. Countries including Russia, Brazil, Canada, Indonesia, US, UK, China and the Democratic Republic of the Congo, signed the pledge that covers around 85% of the world's forest.
Major UK businesses and financial institutes will be forced to reveal how they are planning to hit climate change targets, under new UK Treasury rules. Businesses needs to set out detailed public plans for how they will move to a low-carbon future, in line with 2050 net zero target by 2030 and these plans will be reviewed by expert panel. Over 100 countries have signed up to cut their methane emissions by 2030.
Until and unless developed nations stick to their pledges, developing nations can never achieve their targets. Developing countries are already disproportionately burdened with the impact of climate change. Climate finance and emission cuts should be a major concern of all Governments worldwide, or less it might be too late.