Highlights

Finfluencers provide financial advice on social media, largely based on their own research.
ASIC has taken a stance against financial influencers who provide unlicensed financial product advice.
Experts suggest that online content should be published in a way that it does not look like a recommendation.
The term 'Finfluencers' may seem alien to many, thanks to the dynamic nature of online content. Things move fast in the internet world, and financial influencers, or 'finfluencers' have created a niche in the space, especially in Australia. These influencers commonly provide financial advice on social media platforms, with a large fan-following backing them.
Most individuals who are not aware of trade-related terminologies and strategies look for an easy way to understand the world of investing. These social media influencers are easier to understand and highly accessible through a single touch on one's phone. In a way, these influencers validate social media usage as a great tool to spread awareness and information on a subject.
However, the flip side is that almost anyone can get on social media and start giving advice. This means that there is no background check done on individuals to validate the soundness of their advice. Just about anyone can learn a little about the stock market, present their take on the subject and become popular. This creates room for suspicious activity by some people who do not act in good faith always.
GOOD READ: Will Australia's budget spending stoke inflation?
ASIC's warning to Aussie crypto finfluencers
The Australian Securities and Investments Commission (ASIC) recently took note of the growing buzz surrounding financial advice given online. The ASIC released an Information Sheet outlining the importance of being responsible when it comes to discussing financial products online.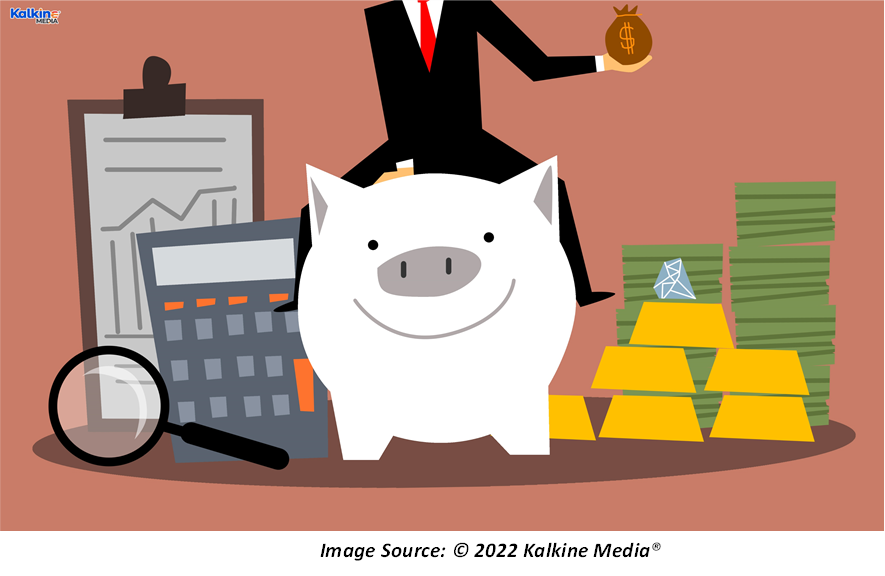 As per the regulator, the content posted online should comply with the existing law and order to prevent finfluencers from engaging in any misconduct. The law could protect crypto investors and promote market integrity. With the help of some important protections provided under investor laws, individuals can be saved from huge losses in case something goes wrong.
The ASIC has outlined a hefty set of penalties for those who do not abide by its investor protection laws. These fines could be worth millions of dollars for corporations and up to five years in prison for individuals. The regulator wants finfluencers to be cautious about the types of content they produce and ensure that products marketed by them are licensed.
MUST READ: How Australia's big four banks are preparing ahead of anticipated rate hikes?
Can anyone provide financial advice?
The ASIC also monitors selected online financial discussions by these finfluencers to check for deceptive or misleading information. As per ASIC, carrying on a financial services business without an AFS (Australian financial services) license is an offence unless one is an authorised representative of an AFS licensee.
The crackdown on finfluencers has become stringent with the rise of financial advice providers flooding the influencer space. Anyone providing their research on the topic must do that in line with financial services licensing requirements. Most importantly, all content published online should be accurate and balanced.
TITLE: What Is The Billionaire Minimum Tax In The US And How Does It Work ?
The recent heat received by the cryptocurrency space in terms of regulatory action seems to have impacted finfluencer monitoring. Authorities are maintaining a watchful eye on the money flowing into crypto investments.
What should Aussie finfluencers know?
Finfluencers need to ensure that the financial information coming from them is accurate and an accumulation of facts. This means that the informal guides on finance should stick to only factually correct information and steer clear of any personal recommendations or advice.
Therefore, individuals should not randomly give advice on financial products or help people make buying/selling decisions. If influencers are confused about whether their advice breaches existing law, then the simple idea is to judge if they are promoting unlicensed products.
Since publishing information on financial products can seem like a recommendation, finfluencers need to be extremely careful. Thus, a good practice is introducing some self-made restrictions that do not make the advice sound like a recommendation.
ALSO READ: BHP, CSL & FMG - How much dividend these blue chips are paying?
It is yet to be seen how these new warnings from ASIC will impact the cryptocurrency industry in Australia. While ASIC has not specifically mentioned crypto influencers in its guidelines, experts believe it applies to crypto investing services that are now gaining acceptance as financial products.