Summary

The Olympic Games Tokyo 2020 was perhaps the first gender-balanced Olympic Games in history.
Female athletes competed in the sports festival and fetched attention winning more medals, standing up for bold issues and showcasing good representation from smaller communities.
Female athletes have inspired millions of girls globally to demand a more inclusive society and win battles beyond imagination.
The always-awaited sports festival, Olympics, was organised and celebrated in Tokyo this year. Olympics are an unbiased world sports event, which aims to promote youth worldwide to participate in sports for a better and peaceful world. Additionally, the slogan of the Olympics movement is Citius-Altius-Fortius, which means faster-higher-stronger. Tokyo 2020 also upholds 'Unity in Diversity'.
Tokyo Olympics, which were to be held in 2020, got postponed to July 2021 due to the coronavirus pandemic. Olympics happen once every four years; and are considered to be the biggest sports event in the world. The excitement, the thrill and passion and the athletes that come in it truly define extraordinary.
This year, the female athletes grabbed special attention for a plethora of reasons- a greater number of participants, more medals, standing up for bold issues, representation from smaller communities to name a few.
GOOD READ: Australia's Olympic gold tally rises & the NFL shames unvaccinated players
The rise of female athletes in Olympics
Olympics are celebrated as a sports festival across countries; athletes put in their years of hard work to win medals for their respective countries. However, this year's Olympics were a bit different and unique as female athletes accounted for 49% of the total athletes. There has been a rise in this representation, given that in the 2016 Olympics, female athletes were about 45% of the total athletes.
Female athletes have come a long way in making their space from the small communities to the world's largest sports event. However, they are still not spared from gender-based biases. But they are fighting against it, and women worldwide are standing in solidarity with female athletes at the Tokyo 2020 Olympics.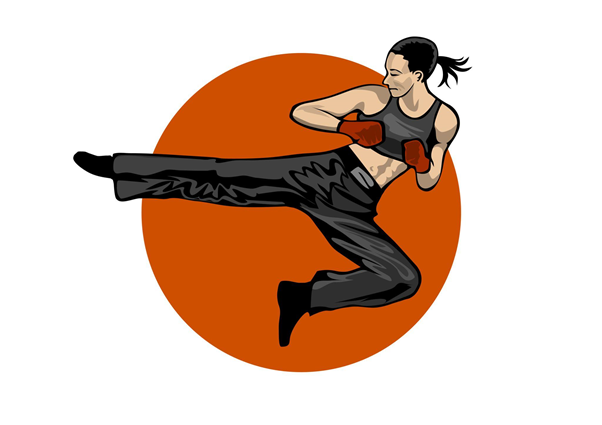 Image Credits: © Tetordre | Megapixl.com
GOOD READ: Optus Sport wins broadcasting rights to FIFA Women's World Cup 2023
Overpowering, overtaking, overcoming - female athletes broke barriers at Olympics
Whether fighting for the gold or mental health, female athletes truly shone this year. Jade Jones won her third gold medal in Taekwondo at the Tokyo Olympics, inspiring women worldwide. She has proven that success and victory will follow you if you follow your passion with pure dedication.
Gymnastic superstar Simon Biles withdrew from individual all-around gymnastics to savour her mental wellbeing. She might not have won the medal, but she has won the hearts of millions. Athletes go through a lot of mental pressure due to consistent practice, excessive competition, diet changes, etc. Many suffer mental illnesses like anxiety, stress. Still, very few take a stance for it, and gratefully Simon Biles has taken a firm stand by prioritising her mental health.
Unfortunately, female athletes are not spared from the attention that their bodies get subjected to. But, this year, they fought against it. Perhaps this could be the reason that the Norwegian beach handball team rejected bikini bottoms and wore shorts. Following suit, the German women's gymnastics team also refused to wear bikini-cut unitards and wore full-body versions at the Tokyo Olympics.
Image Credits: © Vectorfusionart | Megapixl.com
MUST READ: The Economic Corner || What is the limit of spectators at the Olympic Games?
Female athletes- the epitome of real athleticism
True athleticism is not merely limited to physical capabilities. It is the ability to fight against the opponent in the game and also against any discrimination. Being blind to social or mental injustice and winning the game won't make one a winner. Instead, standing for ethics and rights will make one a winner.
Bottomline
The Olympics is the most significant sports event in the world. With more female athletes, the Olympics is moving towards equal representation in world sports. Female athletes have proven this year that athleticism is not limited to physical sport but also mental sport. They have inspired millions of girls globally to fight against injustice and win the battle beyond imagination.