Definition
Related Definitions
Liability Insurance
What is liability insurance?
Liability insurance protects organisations and individuals from the danger of being held legally liable or sued for carelessness, malpractice, or injury. If a product or one of its parts is defective, the manufacturer may be liable for damages. This insurance policy shields the insured from legal costs and settlements for which the policyholder is held liable. Liability is defined as "responsibility" in the dictionary. Legal liability is defined as a liability that may be imposed in a court of law. Liability insurance is an important consideration from the perspective of risk management.
Summary

If a product or one of its parts is defective, the manufacturer may be held liable for damages- insurance policies covering against such liabilities is called liability insurance.
Liability insurance is helpful for the risk management of any business.
Various types of liability insurance are public liability insurance, product liability insurance, employer liability insurance, third party insurance and professional indemnity insurance.
Frequently Asked Questions
What is public liability insurance?
Public liability insurance provides cover against a third party liability caused due to injury or damage to property. Such policies can save businesses from massive liability payment expenses that can even lead them to a shutdown point. Suppose there is a fire due to negligence in a hospital. Then, for all the injured people, the hospital is responsible. Public liability insurance is beneficial in such cases where liability is very high in monetary terms. Public liability insurance is recommended in all businesses where they may be held accountable for financial liabilities. This insurance is useful in all cases where a business has a third party involvement- the insurer covers all expenses in such situations. Injury to bodies, damage to property, false arrest, concerns about advertising rights, contractual and tenant's liability, legal suits, investigations, dangers associated with the use of hazardous substances in business units etc., are all situations where such insurance can be of use for businesses. The premiums for public liability insurance depending on the extent of risk involved- the higher the risk, the higher the premium.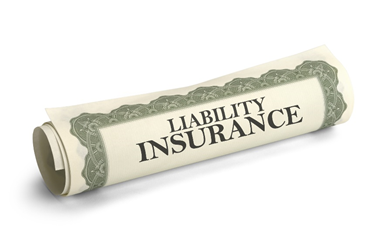 © Pixelrobot | Megapixl.com
For example, Aviation insurance covers risks associated with aircraft operation and the risks associated with aviation. Such insurance covers the aircraft owner against any damage or injury caused by the operation of the aircraft. For example, if there is a technical malfunction in an aircraft of Company A and it crashes into people's houses or cropland or another aircraft. In such a case, company A must pay to all those who suffer losses due to the crash.
The aviation insurance policy will not cover company A's aircraft, nor does it cover the cargo in the aircraft. The kind of compensation is usually policy specific and is usually covered under payload insurance.
The liability towards the travellers is covered by passenger liability insurance- the risk of injuries associated with the accident is company A's liability under such a policy.
The laws governing aviation policies are usually country-specific. However, few common factors that determine premium include- deductible amount, aircraft type, the experience of pilots, passenger capacity, cargo capacity etc.
What is product liability insurance?
Producers and sellers can be held accountable for flaws in their products like problems in product design, flawed manufacturing process and lack of sufficient cautions to customers.
They are responsible for placing a defective product in the hands of a customer and thus liable for any associated injury. It is mandated that products meet consumers' general expectations, but if it creates a hazard, then the expectations are not met.
© Spettacolare | Megapixl.com
Johnson & Johnson faced product liability lawsuits for its talc-based powder products. The company agreed to resolve and pay settlement for over 1000 cases that alleged the product to be causing cancer due to asbestos contamination. The company did not adequately provide information that the usage of this product for female hygiene increased the risk of cancer.
What is employer liability insurance?
An employer's liability insurance policy provides coverage to the employers when a financial loss is caused to the employees. The policy only covers losses that are related to the job. For example, if an employee gets a heart attack- the employee cannot make an indisputable claim that the job caused the heart attack. However, if a factory worker is hurt in a fire accident caused by a short circuit, then the factory owner is liable to pay for the losses borne by the injured employee.
What is professional indemnity insurance?
Another type of business insurance, professional indemnity insurance, is meant for entities providing professional consulting services to their clients. Such an insurance policy provides cover in situations where the client sues the entity for any financial loss caused due to the service rendered or advice given. Management consultants, IT service providers, accountants, doctors, lawyers, financial consultants, architects are a few examples of entities needing liability insurance.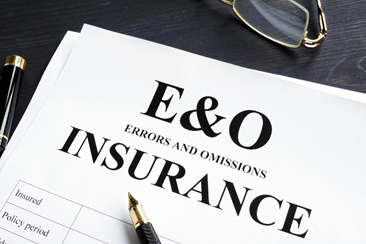 © Designer491 | Megapixl.com
Various consultancy services may involve access to confidential and sensitive data like legal details, financials or intellectual property. Wrong advice, data loss, malpractice in data usage (causing copyright breach or defamation), or data leakage can cause massive financial losses to clients- liability insurance is a safeguard against financial losses for both the consultant and the client. Professional indemnity insurance is also called professional liability insurance or errors and omissions insurance.
The premium paid for professional liability insurance depends on factors like the type of business, business risk, claims history, location, age of the business, annual turnover, number of clients, policy coverage, the credit score of the business etc.
What is third party liability insurance?
Owners of vehicles hold such an insurance policy. In such policies, the first party is the insurance policyholder, the second party is the insurer, and the third party is the person to whom the first party is liable to pay for the losses. Suppose the first party or the owner is responsible for an accident and there is an injury to someone else's (third party's) property or vehicle or a physical injury. In such cases, if the owner has a third party insurance policy, the insurer, on behalf of the policy buyer, will pay the third party for the financial losses incurred. When an insurance claim is made, the compensation is based on the assessment done by a surveyor.