Source: ESB Professional, Shutterstock
Summary

The Netherland-based provider of software for the diversified vertical market debuted on the TSXV on February 2nd, 2021.
Its last one-month return is eight per cent, which has grabbed the attention of the investors and tech enthusiasts.
Looks like the year 2021 will once again witness the dominance of the technology sector in the Canadian stock markets.
Topicus.com, a spinoff of top tech company Constellation Software Inc, has gained over 18 per cent in little over a month since its debut on the Toronto Stock Exchange Venture (TSXV).
According to market experts, spinoffs of strong companies like Constellation Software, which enjoys a goodwill among the investors, are a good buying option.
Let's take a closer look/ Who or What is Topicus?
Earlier based out of The Netherlands, Topicus.com is engaged in acquiring, developing, and managing industry specific bespoke software across specific vertical markets.
Its wide range of clientele includes businesses from accountancy, agriculture, automotive, government (central and local), real estate and retail markets.
Apart from providing software solutions that are customized according to clients' needs, Topicus functions as a turn-key and consultancy entity by acquiring businesses with growth potential.
The strategy of building and managing companies with key growth potential has enabled them to generate substantial cash flows and growth in revenue.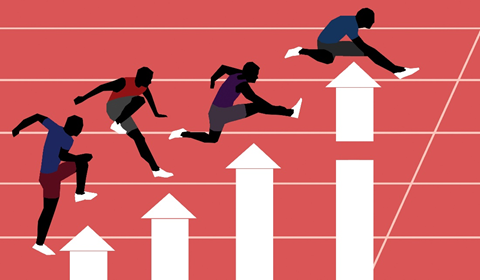 (@Kalkine Media 2020)
Its multiple sources of revenue are as follows:
software license fees
maintenance and other fees
professional consultancy fees
sale of hardware
The above-mentioned sources of revenue are mostly recurring in nature.
Before Constellation Software placed its eyes on Topicus, which was operating as a part of TSS Operating Group, it had a presence in 12 different countries across the European Union with 4500+ employees. The company generated a consolidated revenue of €494 million as of December 2020.
Through its group companies (TSS Blue, TSS Public and Topicus) it serves customers from 40 different vertical markets.
Topicus Financials
Topicus along with Constellation Software announced the financial results for the TSS operating group for Q4 2020 and the year ended December 31, 2020.
The group company witnessed a revenue growth of 18 per cent year-over-year (YoY) at €137.4 million in the fourth quarter 2020. For the period ended December 31, 2020, the revenue grew at 18 per cent and stood at €494 million.
Net income grew 37 per cent YoY to €63.7 million for the full year 2020.
Cash flow from operations for the year 2020 stood at €151.9 million, an increase of 25 per cent YoY.
With eight per cent return in the first one-month investors will be closely watching the stock behavior of this potential company.