Summary

Oil prices declined after the UAE took steps to resolve conflict with OPEC+ countries.
Estimates suggest that the oil prices may climb up to US$ 100 per barrel in 2022.
Investing in Canadian oil and gas stocks might help you make gains in future.
Oil prices declined by a little over two per cent on Wednesday, July 14, after the United Arab Emirates (UAE) made progress in resolving the conflict with OPEC+ (Organization of the Petroleum Exporting Countries and allies).
The UAE might compromise with these nations, allowing the country to increase its output next year, and OPEC+ countries will likely pump more oil in the next few months. In 2021, crude oil prices soared to a three-year high. However, there is uncertainty about a pickup in supply.
Due to a decline in the oil prices, the S&P/TSX Capped Energy Index plummeted by 2.6 per cent on July 13. With oil and gas stocks on the dip, getting hold of them at their current prices might help long-term investors as oil prices are expected to reach US$ 100 per barrel, according to the Bank of America Global Research report.
We have shortlisted three oil and gas companies that are listed on the Toronto Stock Exchange (TSX) and are among the most active stocks.
1. Suncor Energy Inc. (TSX:SU)

One of the largest energy companies in Canada, the SU share prices dipped by two per cent on July 14 and closed at C$ 27.7 apiece. Suncor is part of the net-zero emission alliance, and it might get subsidies from the federal government in future.
In the first quarter of 2021, Suncor recorded a net income of C$ 821 million compared to a loss of C$ 3.5 billion in Q1 2020. SU stock returned about 30 per cent year-to-date (YTD) and scored a 52-week high of C$ 31.38 apiece on June 15, 2021. In the last ten days, about 5.9 million SU shares exchanged hands on the TSX.
As oil prices have bounced back well from the pandemic and could climb up further this year, the SU stock might rise in the next few months. In addition, Suncor pays a quarterly dividend of C$ 0.21 per unit to the shareholders, and if the company makes substantial gains in the second quarter, the dividend will likely increase.
2. TC Energy Corporation (TSX:TRP)

On July 2, 2021, TC Energy announced that it is seeking US$ 15 billion in damages because the US government breached terms of the North American Free Trade Agreement (NAFTA) after it revoked the Keystone XL Project.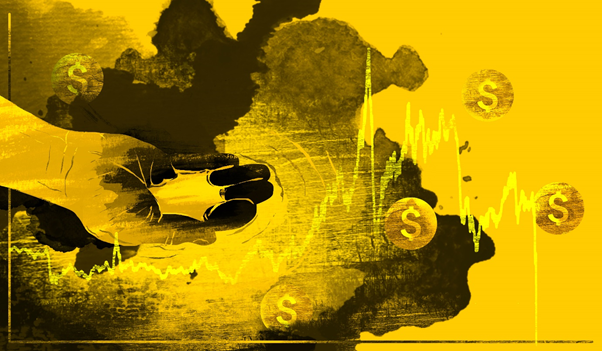 Copyright © 2021 Kalkine Media
TC Energy, along with another energy giant Pembina Pipeline (TSX:PPL), is creating innovative carbon transportation and sequestration systems to lower greenhouse gas emissions. The TRP stock's 52-week high was C$ 66.14 (August 11, 2020), and the 52-week low was C$ 50.61 (November 6, 2020). The stock has been on a rebound, and it closed at C$ 61.48 apiece on July 13.
TRP stock surged by about eight per cent in the last nine months. Meanwhile, its quarter-to-date growth is 0.2 per cent and 12 per cent till the first half of 2021. In the last three years, the dividend grew by 7.5 per cent, and TRP shareholders are paid a quarterly dividend of C$ 0.87 per unit.
3. Crescent Point Energy Corp. (TSX:CPG)

Trading at C$ 4.64 apiece on July 13, Crescent Point's stock could be a good bet for long-term growth. On June 7, 2021, the company sold its non-core Southeast Saskatchewan Conventional Assets for C$ 93 million, and this move will likely help reduce its operating expenses.
In Q1 2021, Crescent point lowered its net debt to C$ 135 million. The company is on track to meet the annual average production of 132,000-136,000 barrels of oil equivalent per day. Against a net loss of C$ 2,324.1 million in Q1 2020, the oil and gas company recorded a net income of C$ 21.7 million.
CPG share prices catapulted by 117 per cent in the last twelve months and about 30 per cent in the past six months. As the share prices declined by 5.5 per cent on July 13, the current price could be used as an entry point by investors interested in energy companies.