Investors keep a keen eye on stocks' dividend payouts. While companies may choose to invest these profits in building assets, distributing earnings among investors play a key role in maintaining its presence as an important market player.
Key observables for investors include the frequency of dividend payout, the dividend yield, and the companies' financial performance over a period of time.
Let's now look at some Canadian stocks that keep their stakeholders hooked with their high dividend payouts:
Pembina Pipeline Corporation (TSX:PPL)
This oil and gas industry giant is known for its high dividend payouts on the back of its sustained market presence. The company's dividend stands at 6.43 per cent.
In June, it announced dividend payout of C$ 0.21 per share, payable on July 15, 2021.
Pembina Pipeline is a midstream energy infrastructure player operating primarily in Canada and North Dakota in the US. It governs a market capitalization of C$ 21.5 billion, with about 550 million outstanding shares.
The company is also a major player in Canada's energy sector. An average of 2.64 million shares of the company exchanged hands daily in the last 30 days, as per TSX. This highlights the high liquidity and investor interest in the stock.
The stock grew 5.6 per cent in the last one year, as against the TSE 300 Composite Index which declined 16.4 per cent during the same period. The industry-specific index, S&P/TSX Oil & Gas (Industry) Index also fell 14.12 per cent in the last one-year period.
Labrador Iron Ore Royalty Corporation (TSX:LIF)
Iron ore pellets producer Labrador Iron Ore Royalty is one of investors' favorite stock due to its high dividend yield of 8.402 per cent. It distributes quarterly dividends, with the last one announced at C$ 1 per share. This profit is payable on June 24, 2021.
Labrador has a C$ 3.07 billion market capitalization, and the stock closed at C$ 48.02 on June 10, 2021. It has about 64 million outstanding shares.
It offers about C$ 4.17 earnings per share (EPS), and price-to-earnings (P/E) ratio of 11.40. The stock has a price-to-book (P/B) ratio of 5.22, and offers a 47.65 percent return on equity (ROE).
The company earned royalty revenues of C$ 65.2 million in the first quarter ended March 31, 2021, as against a C$ 47.6 million revenues earned in the corresponding period last year. The company benefitted from high iron ore prices and pellet premiums during the quarter, its management said.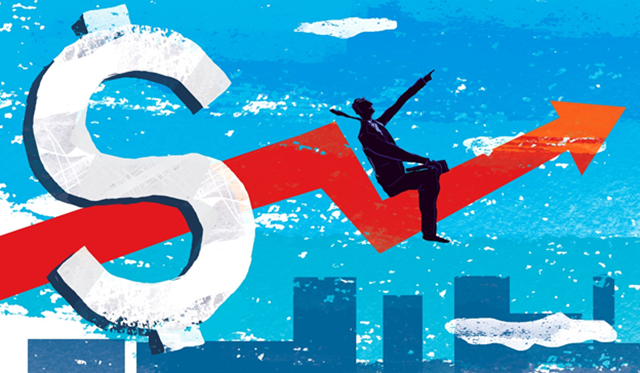 Copyright © 2021 Kalkine Media
Extendicare Inc. (TSX:EXE)
As of one the top healthcare companies in Canadian equities market, Extendicare offers long-term care facilities across its five business segments and generates its revenues primarily from the domestic markets.
The healthcare player pays a monthly dividend and holds a yield of 5.89 per cent. It has announced a payout of four Canadian cents to its shareholders, which is to be paid out on June 15, 2021.
Extendicare closed at C$ 8.19 on June 10 and has a C$ 733 million market capitalization. This market price is about 1.3 per cent lower than its 52-week high of C$ 8.26, which it touched on June 7, 2021.
It offers a 13.10 P/E ratio, a 5.727 P/B ratio, and a 48.20 per cent ROE.
In the first quarter ended March 31, 2021, Extendicare's revenue jumped 18.6 per cent year-over-year (YoY), to reach C$ 50.6 million, which was primarily driven by COVID-19 funding, but offset by lower average daily volumes of home health care.
BCE Inc. (TSX:BCE)
BCE is one of the major telecommunication players in Canada, with a strong market presence in the eastern region of the country. The company also owns a media segment including assets in the television, radio and digital media sectors.
The company's dividend yield is 5.713 per cent. It announced a dividend of 87.5 Canadian cents, to be paid on July 15, 2021.
The C$ 55.5-billion company closed at C$ 61.31 on June 10. The stock has also been an investors' favorite in the last 10 days as the average daily trading volumes touched 6.08 million in the same period.
The telecom stock offers a P/E ratio of 22.50, and EPS of C$ 2.72, and a P/B ratio of 3.078.
BCE has a 13.62 ROE and saw a 51 percent YoY jump in its broadband additions in the first quarter of 2021. Its revenues also registered a growth of 1.2 per cent in the first quarter after declining since the advent of the COVID-19 pandemic.
Sienna Senior Living Inc. (TSX:SIA)
Sienna Senior Living is another healthcare services provider known for its high dividend payouts. The company is the owner of one of largest seniors' residential properties in Canada, and has a market capitalization of C$ 1.09 billion.
It pays a monthly dividend at a yield of 5.78 percent, with 7.8 Canadian cents announced as the payout for June. It is payable on June 15, 2021.
The Ontario-based company offers a P/B ratio of 2.474, a debt-to-equity ratio of 2.18.
The stock advanced by 54.10 per cent in the last one year.