Cocktails are an inseparable part of the spirit world, and it has been so since the term became popular in the 18th century. In fact, the fashion of mixing alcoholic drinks is celebrated on May 13 as World Cocktail Day every year.
So, to lift your 'spirits' amid the ongoing pandemic, we bring you some liquor stocks that you might consider exploring for investment options.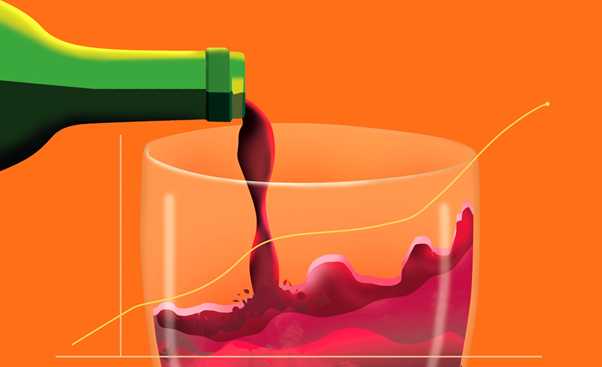 Copyright © 2021 Kalkine Media
Waterloo Brewing Ltd (TSX:WBR)

Waterloo Brewing Ltd, which produces and distributes alcohol products through The Beer Store, launched a vodka-based cocktail last month that is set to be available across Ontario.
As per the data from TMX, Waterloo Brewing's market cap is over C$ 240 million and its debt-to-equity (D/E) ratio is 1.66.
The small-cap company also distributes a quarterly dividend of C$ 0.028 and in the past five years, the dividend grew at the rate of 46.64 per cent.
At market close on May 12, Waterloo Brewing shares were priced at C$ 6.75 apiece, eight per cent down from its 52-week high of C$ 7.36 (April 23, 2021).
However, the scrip skyrocketed by about 154 per cent in the past year and grew 35 per cent in the span of last six months.
The brewing company achieved a net revenue of C$ 86.7 million, up by 43.7 per cent year-over-year (YoY), in the fiscal year ending January 31, 2021.
Andrew Peller Limited (TSX:ADW.B)

Engaged in the production and distribution of wine and spirit products in Canada, Andrew Peller Limited offers a 12.63 per cent return on equity and a 6.53 per cent return on assets to its shareholders, as per TMX.
Andrew Peller pays a quarterly dividend of C$ 0.049, with its dividend yield standing at 1.386 per cent.
The company posted record earnings and sales in the first nine months of fiscal 2021, ending December 31, 2020. Sales of this period stood at C$ 313.9 million, noting an increase of 9.3 per cent YoY. Its net earnings rose to C$ 34.1 million during this period.
ADW.B shares grew about 17 per cent year-to-date (YTD), and expanded by about 44 per cent in a year.
The above constitutes a preliminary view and any interest in stocks should be evaluated further from an investment point of view.