Highlights

EarlyBirds can help businesses draw benefits from the future of connectivity, including quicker download and less latency.
As per the World Economic Forum, human augmentation and digital-physical fusion are two significant technology trends that will drive future connectivity.
EarlyBirds can help technology companies through its Innovation Ecosystem and enable them to interact and connect with potential customers.
EarlyBirds has highlighted that they are offering a distinct approach to help organisations draw benefits from the future of connectivity.
The company has developed an open innovation ecosystem which empowers and brings together early adopters, innovators, and subject matter experts (SMEs) to discover ways to fast-track technology advancement and adoption across organisations.
Benefits of technology advancement
EarlyBirds believes that it is high time that we gear up for the benefits offered by the significant leaps in connectivity stemming from 5G broadband cellular networks and the Internet of Things (IoT).
Beyond faster connectivity across long distances, these will offer quicker downloads and less latency.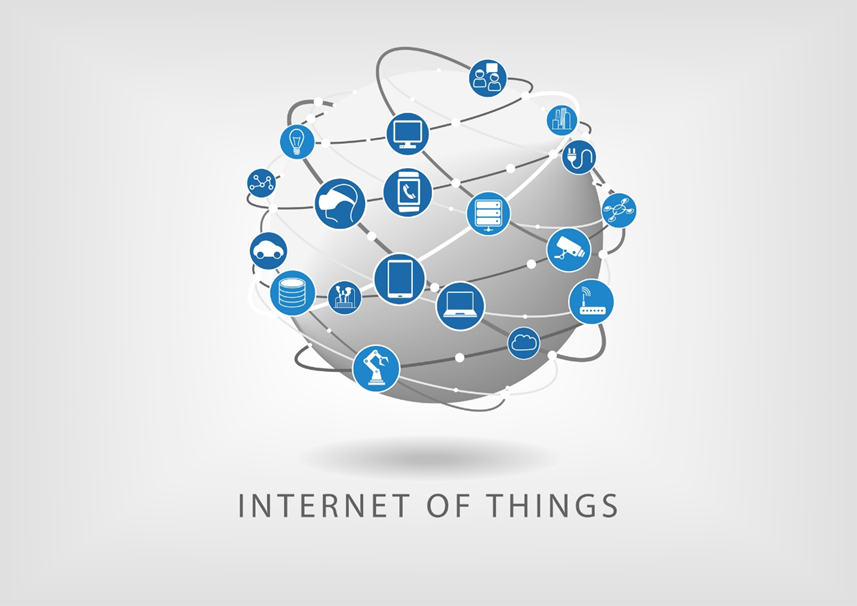 Source: © Aiconimage | Megapixl.com
EarlyBirds believes that the advancements in connectivity would significantly impact various kinds of industries, including manufacturing, service delivery, retail, energy, health care, etc.
EarlyBirds highlights that its services and platform can help businesses in taking advantage of the opportunities offered by the future of connectivity. For this purpose, businesses can register as early adopters in the EarlyBirds B2B marketplace.
Find out more about this at https://earlybirds.io/en/early_adopter.
Human augmentation and digital-physical fusion
The World Economic Forum has highlighted digital-physical fusion and human augmentation as two significant technology trends that will drive the future of connectivity.
Human augmentation refers to the use of highly immersive experiences and enhanced human-computer interfaces that allow people to not just be users of the internet but become a part of the internet. This involves augmentation technology, replacing the existing use of two-dimensional screens.
This would further include bio-digital interfaces, exoskeletons, and other similar technological innovations.
Source: EarlyBirds
Moreover, this technology will significantly impact the way people perceive the world, enabling them to sense safety risks and pollution levels in their vicinity. In addition, humans with serious mobility problems would also be able to walk without assistance through the technology.
On the other hand, digital-physical fusion is the connection of physical assets with digital versions of themselves. Currently, digital twins of the warehouses, production lines, and vehicles of the advanced manufacturing plants and logistics centres are being run to boost productivity and minimise operating costs.
By 2030, this kind of technology is anticipated to discover applications in more sectors, including risky environments like mines, making them much safer.
Innovation Ecosystem for Innovator businesses
Technology companies can join the EarlyBirds Innovation Ecosystem and begin interacting and connecting with potential customers. These companies can be start-ups, scale-ups or mature companies that have either developed advanced technology products and services or are developing the same.
Source: © Alphaspirit | Megapixl.com
Such companies, along with early adopters and SMEs, can brainstorm together and find the ways in which different technological solutions can be implemented to boost productivity and several other aspects of the business.
If you are an innovator, you can learn more about becoming part of EarlyBirds at https://earlybirds.io/en/innovator.
EarlyBirds' offerings
The two components of the EarlyBirds open innovation ecosystem can help businesses in expediting the technological innovation process for the complete organisation. These components are – the EarlyBirds platform with more than 4 million innovators and two enabling programs.
Source: © Andreypopov | Megapixl.com
The first program is the Explorer program, which can help accelerate the organisation-wide technological innovation process.
The second program is the Challenger program, which is designed for organisations that want to focus on a specific issue at a time.
Besides this, the Edzility framework provided by EarlyBirds can further help organisations with their continuous enhancement efforts to enhance their business agility and competitive edge.
Get more details about Early Birds Marketplace and the way they can help organisations benefit from the future of connectivity at earlybirds.io.