Highlights

The buy-now-pay-later (BNPL) sector has seen a boon in recent years, especially during the COVID-19 pandemic.
Consumers have switched to innovative digital payment solutions such as BNPL as it allows them to make repayments in instalments with no interest charges.
Several firms are offering BNPL services that are benefitting from the widescale adoption of the feature.
The federal government is planning to put regulations to check the fast-growing BNPL market.
With the rapid evolution in digital payment technologies, the buy-now-pay-later (BNPL) sector has seen a boon in recent years, especially during the COVID-19 pandemic. It has widened its scale and scope for customers across industries, irrespective of their domain of operations. In the payment ecosystem, BNPL has become a preferred payment solution for consumers as it allows them to buy goods and avail services without paying the full amount at one time. They can make interest-free repayments in instalments if none is missed as per schedule.
The fast-track growth of the BNPL sector can be attributed to numerous factors, such as
There has been a significant change in consumer behaviour and a drastic shift in their preferences. Consumers have drifted from conventional credit options towards new-age solutions, which are safe, frictionless, simple, and convenient.
Following the change in consumers' choice of payment, more businesses are employing the BNPL feature. It helps them to tap more customers and thus secure higher revenue.
It allows businesses easy access to the transaction record, and it has brought down the overall operating costs for businesses.
Key metrics for the competitive BNPL sector
As per a report analysing the impact of the Buy Now Pay Later sector on the national economy released by the Australian Finance Industry Association (AFIA) in June 2022, there are around 5.9 million active BNPL accounts in Australia. Total BNPL transactions amount to approximately AU$11.9 billion a year. Also, BNPL transactions marked 3.71% of consumer online payments by volume and 2.12% of online payments by value for the same year.
The impressive growth of the BNPL sector has also contributed immensely to employment and the national economy. As per BIS Oxford Economics data mentioned in the AFIA report, the BNPL sector generated nearly 99,200 employment opportunities in the country. It added nearly AU$14.3 billion to the country's Gross Domestic Product (GDP).
Regulatory framework for BNPL products
Though the BNPL sector has become a rapidly growing payment option, there is a need to ensure consumer protection. As the transition is quick and wide, upfront and ongoing suitability checks are essential as they restrict service in case of a missed payment.
There must be caps on products under the BNPL umbrella so that it cannot be misused for goods and services that can lead to a monetary loss, such as gambling. Also, there needs to be an option for external dispute resolution when customers experience financial difficulties while dealing with a BNPL provider.
The federal government is planning to introduce a regulatory framework to check such limitations of the fast-growing BNPL sector soon. Stephen Jones, MP, Assistant Treasurer and the Minister for Financial Services, recently acknowledged that BNPL is a way of providing low-cost credit to consumers. He also talked about the associated risks related to any innovation. The minister touched upon the topic of bringing in regulatory frameworks for evolving technologies.
Let us flick through a few popular BNPL players listed on the ASX.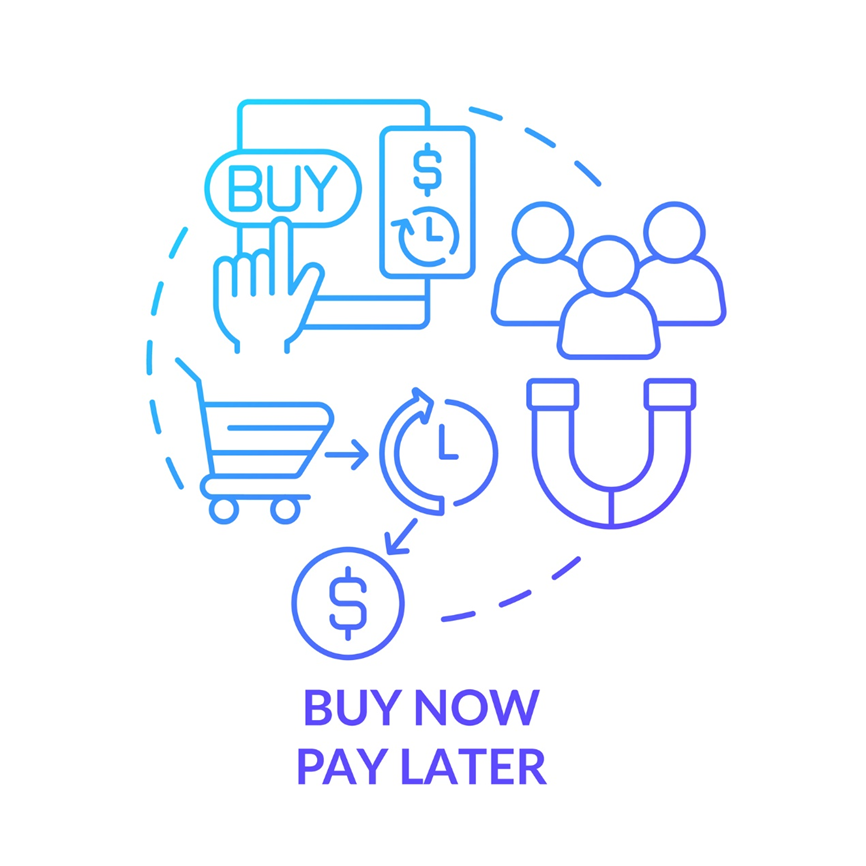 Image Source: © Nesterenkoruslan | Megapixl.com
Hummgroup Limited (ASX: HUM)
Hummgroup has gained popularity for designing a range of accessible consumer finance products, such as humm, humm90, hummpro and bundll. Operating across Australia, the United Kingdom, New Zealand, Ireland, and Canada, the group registers purchases of more than 2.7 million customers.
Shares of HUM have gained over 41% on a QTD basis. The share price has dropped by 31% in the past six months. The past month's gain stands at over 18%. The 52-week high and low stand at AU$1.058 and AU$0.400, respectively.
HUM's stock was trading at AU$0.580 on 26 Aug 2022.
Splitit Payments Limited (ASX: SPT)
Splitit is the only white-label instalment solution provider that lets users pay in instalments using their existing payment card at checkout without increasing their total credit exposure. It has its headquarters based in New York while its R&D centre is located in Israel. Its offices run across London as well as Australia.
The ASX-listed firm offers a merchant-branded installments-as-a-service platform, which is easy to adopt, integrate and operate, and can be embedded into any existing purchase flow. Also, Splitit is quick and simple to use as it requires no application, no new loans or credit checks and no interest or late fees.
Shares of SPT have risen nearly 57% on a QTD basis. In the past six months, the share price has gained nearly 13%. In the last one month, it has dropped by over 21%. The 52-week high and low stand at AU$0.505 and AU$0.105, respectively.
SPT's stock was trading at AU$0.205 on 26 Aug 2022.
Sezzle Inc. (ASX:SZL)
Purpose-driven instalment payment platform, Sezzle, is driven by its mission to financially empower the next generation. Sezzle's payment platform offers interest-free instalment plans at digital stores as well as at select in-store locations allowing consumers to have better control over their money transactions.
Shares of SZL have risen over 161% on a QTD basis. In the past six months, the share price has fallen by more than 61%. Its price has dropped by nearly 3.5% in the past one month. The 52-week high and low stand at AU$6.900 and AU$0.185, respectively.
On 26 Aug 2022, SZL's shares were spotted at AU$0.680.