Highlights

Vanadium is generally used to make stronger and more heat resistant steel.
Most of the vanadium stocks traded in red today.
This is in line with ASX 200 Materials Index, which was also down.
Vanadium is a ductile metal that is resistant to alkalis, acids, and saltwater corrosion. It is generally used to make stronger and more heat resistant steel. It's also found in modern batteries and nuclear reactors. The metal is used in the production of superconducting magnets and colours for ceramics and glass.
Most sectors traded lower today, and materials being one of the worst-performing sectors, followed by the IT and the telecom.
Meanwhile, ASX 200 Materials Index closed 1% lower at 18,085.200 points today (06 June 2022).
On that note, let's look at the performance of three ASX-listed vanadium stocks.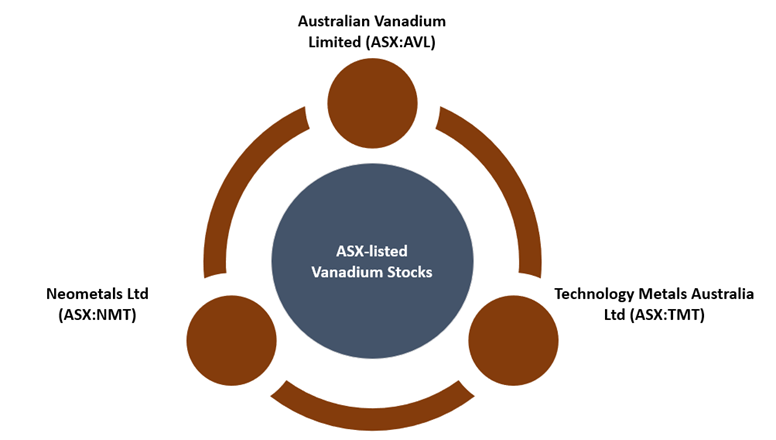 Image Source: © 2022 Kalkine Media ®
Data Source- ASX website
Australian Vanadium Limited (ASX:AVL)
Australian Vanadium Limited is a firm located in Australia that is working towards advancing the Australian Vanadium Project. Exploration and energy Storage are the two segments in which the company operates.
The Australian Vanadium Project and other exploration projects are part of the company's exploration business. The company's energy storage section sells vanadium redox flow batteries for VSUN Energy Pty Limited.
Shares of AVL closed 2.380% lower at AU$0.041 apiece today (06 June 2022) on the ASX. The company's shares have recorded a growth of over 36% YTD.
Neometals Ltd (ASX:NMT)
Neometals Ltd is a mineral exploration and evaluation company based in Australia. The company's segments include lithium, titanium/vanadium, and others.
The company's Lithium-ion Battery Recycling project recovers cobalt and other materials from spent and scrapped lithium batteries, and the Vanadium Recovery project recovers vanadium pentoxide from processing by-products. Its other projects include the Lithium Refinery project and the Barrambie Titanium and Vanadium project in Western Australia.
Earlier known as Reed Resources Ltd, Neometals changed its name in December 2014.
Neometals' shares closed at AU$1.00 each, down 5.138% on the ASX today. The company's shares have recorded a loss of around 27% YTD.
Also Read: Neometals (ASX:NMT) to collaborate with Mercedes; shares zoom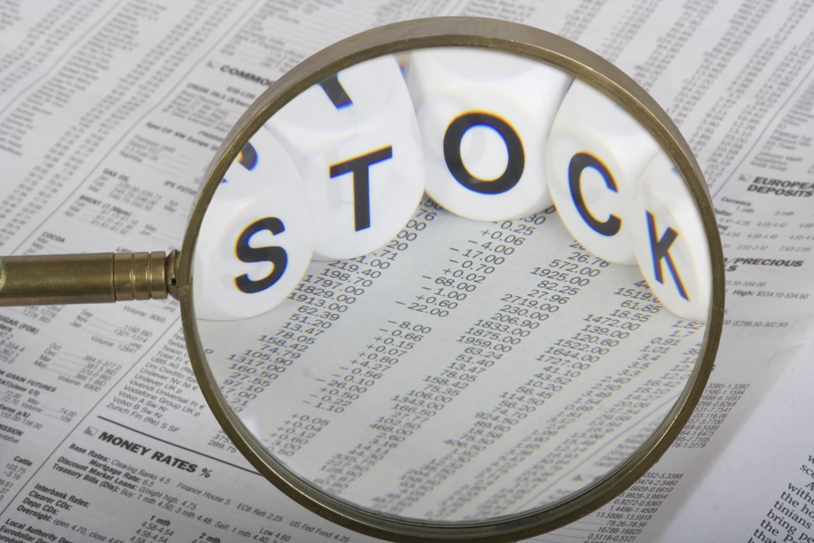 Source: © Kris2 | Megapixl.com
Technology Metals Australia Limited (ASX:TMT)
Australia-based Technology Metals Australia is a mineral exploration company that identifies exploration properties in Australia and abroad. The Gabanintha Vanadium Project, which is located around 40 kilometres (km) southeast of Meekatharra in Western Australia's mid-west region, is the company's main project. The project's goal is to supply high-quality V2O5 flake products to both the steel and burgeoning vanadium redox battery (VRB) markets.
Shares of Technology Metals closed 1.204% higher at AU$0.420 each on the ASX. The company's shares have jumped almost 40% YTD.
Also Read: Eye on hot vanadium market, King River (ASX:KRR) making serious strides at Speewah