Highlights

The Federal Reserve is currently studying the prospect of a digital currency in future.


Many central banks across the world are exploring the potential of digital currencies.


The adoption of digital currencies might help expedite electronic payments.
Private digital currencies like Bitcoin and Ethereum are already being used for payments of goods and services in many countries. But a virtual format of the fiat currency, or central bank-backed digital currency (CBDC), is seriously being pondered in many countries today, including the US.
The aim is to provide people with the option to have currencies digitally, given their growing popularity of late. Globally, 86 percent of the countries plan to launch their digital currencies. Of which, 14 percent already have readied their pilots, while 60 percent is in the conceptual stage, according to Cointelegraph.com survey.
Why should US plan for a digital currency?
Hence, the US also has launched its own study following this global trend. The Federal Reserve is currently studying the pros and cons of a CBDC, but a final decision on whether to greenlight such a move is still awaited.
Also read: Why is Axion crypto grabbing limelight today?
Here we explore why the US needs to prepare itself for a digital currency.
The US dollar is the global reserve currency, and it has held that position for decades. But if other countries launch CBDCs before the US does, they will be able to transact with each other without the US dollar. And if that happens, the US dollar will lose its status as a global reserve currency.


The dollar is an integral part of US foreign policy. And it bars other countries from a dollar-based system. But if other countries launch CBDCs before the US does, the US will not be able to monitor other countries' transactions.


Currently, the US banks have not invested significantly in payments But digital currency offers an opportunity to enhance their existing payments system.
The governments, including the US, will be able to monitor when, how, and what items citizens are buying. For instance, they will be able to monitor transactions efficiently for banned items or substances. Besides, they can program CBDCs so that people cannot buy illicit drugs or weapons but only buy essential and genuine items.


China has already decided to launch its digital currency ahead of the US. Besides, it has narrowed the gap with US in many sectors like auto and technology. China might surpass the US as the world leader if the latter does not launch its digital currency.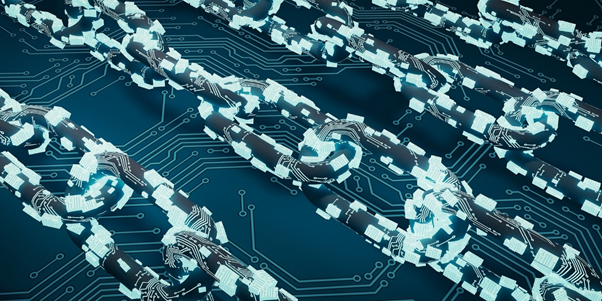 Source: Pixabay.
The central banks will be able to deposit digital dollars into people's bank accounts directly. And people will be able to make payments quickly through digital currencies, which might be especially beneficial during a crisis like a pandemic or a cyclone. Also, the government will be able to provide help to the needy immediately during a crisis.


The digital US dollar will be worth one US dollar. But its value will not change like private cryptocurrencies. However, in the absence of CBDC, more US citizens might turn to private digital coins, which is why the Fed needs to launch its CBDC faster.


With the exponential growth in the use of smartphones, CDBC will help bring more people, including the poor and disadvantaged, into the digital economy. In addition, operating a digital mobile wallet would cost much less than providing bank accounts. Currently, the US has 14 million people outside the banking system.


Facebook and Amazon already have announced plans to launch their private cryptocurrencies. These companies are already market leaders in their respective fields and may get the first-mover advantage in the market if the government delays the launch. Besides, it will have difficulty in regulating how companies use and store user data and transactions.


However, the creation of a digital dollar might weaken the retail banks' influence but updating technology and embracing CBDCs would make them more competitive.