Summary

Penny stocks attract risk-seeking investors who look for high return potentials.
An investor with a limited fund gets an opportunity in penny stocks to accumulate stocks that are trading at low price in bulk.
In the stock universe, we have various style and strategy of investments being used by different category of investors based on their risk and reward aspects. One such category based on individual risk-taking ability is risk-averse investors. This category of investor seeks low-risk investments with a primary focus on the preservation of capital over risky high returns.
At the same, there is another category of risk-seeking investors, who are willing to take greater risk in exchange for potentially high returns. They are more interested in capital gain from speculative assets than capital protection. This investor category is attracted to penny stocks.
Stocks usually trading below £1 are called penny stocks with high risk and high return potentials. As the price for penny stocksvery low, an investor with even a small amount of fund can accumulate stocks bulk that are trading at low price to increase the chances of higher returns in case there is uptick in share price.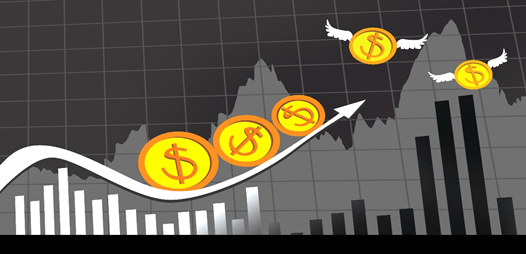 Copyright © 2021 Kalkine Media
Let us look at 3 FTSE listed penny stock which could have high growth potential:
Quantum Blockchain Technologies Plc (LON: QBT):
London-based Quantum Technology is engaged in R&D related to Blockchain Technology which includes cryptocurrency mining and advanced blockchain applications. The company also do direct investment in other companies focused on blockchain, artificial intelligence and quantum computing.
Given the growth potential in Blockchain Technology, the company plans to tap the opportunity through its technological expertise as well as focused investment in same category of companies.
Quantum Blockchain shares were trading at GBX 1.18 on 21 June at 14.26 pm GMT+1. In the last one year a huge 452% return has been delivered by the stock to its shareholders.
Dillistone Group Plc (LON: DSG):
FTSE AIM-listed company is one of a major technology solutions and service provider, catering to the recruiters. Dillistone Group works with over 2000 clients from 70 countries and provides solutions like executive search, software for pay and bill management and pre-employment skills testing and training tools. Each of the company's brand has specialisation and expertise in its area of work.
For the 12 months ended 31 December 2020, the company's total revenue was down by 21% to £6.332 million. Loss in revenue was attributed to lockdown during the year as the Dillistone Group derives a vast majority of its revenue from the recruitment sector, which was slow in hiring mainly due to pandemic.
The company had a positive start to the year in terms of trading, with incoming contracts ahead of management's expectations.
Dillistone Group Plc shares were trading at GBX 23.00, on 21 June at 14.31 pm GMT+1 with a market cap of £4.52 million. The 52-week range for the stock is GBX 13.30/27.96. In the last 1-year, the stock has delivered a 21% return to its shareholders.
Verdi Tek Plc (LON: VDTK):
The UK based, Verditek Plc is a clean technology company which develop, manufacture and sells lightweight and flexible solar panels which are ten times lighter than conventional solar panels. The company's solar panels are less than 3 mm thick, eliminating wind load and work better than traditional panels. The company also provides solar-based solutions for a mobile campsite to holiday caravans.
Given the current push for clean energy worldwide and net-zero carbon emissions, the company's products are relevant to cater to clean energy markets and has the opportunity to expand in the same market given its proven expertise in nanowire technology of solar panel making.
Verditek Plc shares were trading at GBX 2.95 on 21 June at 14.35 pm GMT+1 with a market cap of £10.41 million, and the 52-week range for the stock is GBX 2.80/19.00.