Highlights:
UK's manufacturing output contracted for the third month in a row in September.
The PMI for the month was recorded at 48.4, slightly above August's 47.3 but still below the threshold of 50.
Amid the uncertain economic conditions and rising prices, the UK's manufacturing sector has seen another month of falling output, indicating how the cost-of-living crisis has affected households and businesses.
The S&P Global/CIPS UK Manufacturing PMI, a monthly survey showing the sector's growth or contraction, was recorded at 48.4 in September. A score above 50 indicates growth, while anything below it shows contraction. The score was derived based on the responses to a survey that was sent to purchasing managers in around 650 manufacturers in the UK.
September's score was slightly better than August's, rising from 47.3 to 48.4. However, it is still contraction. It is also the third month in a row for the sector to witness contraction, while the orders fell for the fourth straight month.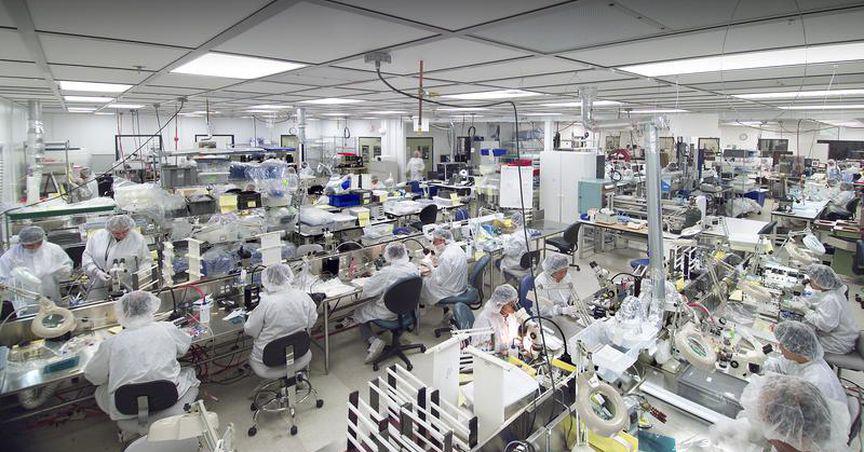 Image source: © Babar760 | Megapixl.com
Export businesses shrank at the quickest pace in September since May 2020, S&P said, adding that the cancellation of orders also hit manufacturers due to weak global market conditions and rising uncertainties. Due to the soaring input costs, firms also hiked their prices at an increased pace.
In the wake of the latest numbers, let us deep dive, into some London-listed manufacturing stocks.
British American Tobacco plc (LON: BATS)
The UK-based company is among the world's largest tobacco companies, and it manufactures and sells cigarettes and other nicotine products. BATS. holds a market cap of £72,457.70 million and an EPS of 2.97. Over the past year, the share price has surged over 28%, and on a year-to-date basis, it has jumped by nearly 19%. Shares of the company were trading at GBX 3,252.00, up 0.79%, as of 1:58 pm GMT+1 on 3 October 2022.
BAE Systems plc (LON: BA.)
BAE Systems is an arms, security, and aerospace group with a market cap of £24,535.45 million. Over the past year, the stock price has jumped by nearly 40%. The year-to-date return currently stands at 43.86%. Shares of Bae Systems were trading 0.15% higher at GBX 791.00 as of 2:04 pm GMT+1 on Monday.
Croda International (LON: CRDA)
The chemical manufacturing firm CRDA is a constituent of the FTSE 100 index. The stock has an EPS of 2.30 and has slipped by 24.22% over the past 12 months. The YTD return also stands in the negative zone at -36.67%. Shares of the company were trading 0.68% lower at GBX 6,402.00 as of 2:05 pm GMT+1 on Monday.
Note: The above content constitutes a very preliminary observation or view based on market trends and is of limited scope without any in-depth fundamental valuation or technical analysis. Any interest in stocks or sectors should be thoroughly evaluated taking into consideration the associated risks.