Summary

The bank is in final talks to close the £400 million deal.
It would be Lloyd's largest acquisition since it got back to private ownership four years back.
UK-based Lloyds Banking Group Plc (LON: LLOY) is in the advanced stage of talks to acquire Embark Group for £400 million. The Embark Group is one of the largest retirement solutions providers in the UK, with major office locations across London, Dundee, Leeds, and Edinburgh. This is reportedly going to be the bank's largest corporate acquisition since it returned to complete private ownership four years back.
As per reports in Sky News, Fenchurch Advisory Partners is advising the retirement solutions provider on the takeover talks.
After completion of the deal, some of the world's largest asset managers would be eligible to receive big payouts. These would include companies like Franklin Templeton, BlackRock, and Legg Mason as they have the minority stake in Embark.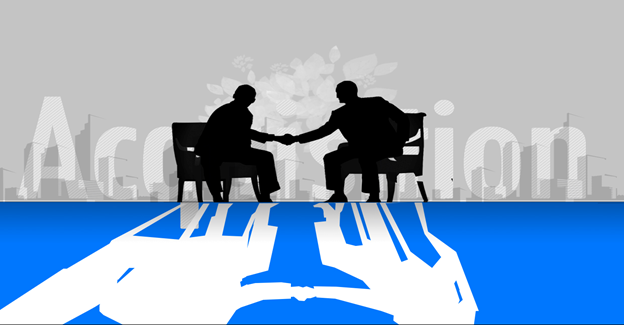 Copyright © 2021 Kalkine Media
Also Read: 4 Buzzing Stocks On LSE: GRL, LLOY, RR. & HL.
An opportunity for Lloyds
At present, the leading banking group (market capitalisation: £33.03 billion) oversees nearly £170 billion assets. Its prominent divisions include Scottish Widows, the Schroders Personal Wealth joint venture, and Halifax Share dealing.
With the acquisition of Embark, the banking major would get an opportunity to expand its presence in the areas of insurance and wealth management. Lloyds would also open up a more effective IFA distribution channel for Scottish Widows mutual fund products. The deal is likely to close within this month.
The Lloyds Banking Group Plc had reported a pre-tax profit of £1.39 billion during the first quarter of this year, driven by an upsurge in mortgage lending. It had a net income of £3.7 billion for the quarter.
Also Read: Lloyds bank resumes dividend payments despite a large plunge in profits
The company's (LON: LLOY) share price was up 1.55 per cent from the previous day's close on 10 May to GBX 47.28 at 9.02 AM. The stock's 52-week range was reported as GBX 23.59 / GBX 59.94.
Embark's story
The Embark Group was established in the year 2012 and currently has nearly 0.5 million customers across the nation with an asset base of over £38.5 billion. Over the years, the company has grown steadily through a series of takeovers, including acquiring Zurich's investment and retail platform in 2020. In 2019, the group had acquired the Alliance Trust Savings that raised the company's presence in the British investment domain.
The retirement provider operates under prominent brands such as Rowanmoor, The Adviser Center and Vested. It provides services for leading firms such as Charles Stanley, Bestinvest, Moneyfarm and Coutts.
Also Read: 3 FTSE Listed Banking Stocks to Consider For 2021