Summary

New post-Brexit rules have created regulatory delays and bottlenecks for UK carriers operating in the EU leading to loss of business.
Wet-leasing carriers lost out on several contracts due to the new rules, with smaller airlines facing shutdown like situation.
A campaign to save UK jobs in aviation is set to be launched by several smaller airlines such as Titan Airways, Jota Aviation, Loganair, CargoLogicAir and Air Tanker.
Several British cargo and smaller airliners have reported a loss of business and contracts following the UK's exit from the EU. The UK travel and aviation industry has been facing serious headwinds owing to coronavirus-related lockdowns and the new Brexit border restrictions, which came into effect since 1 January, have added to their woes.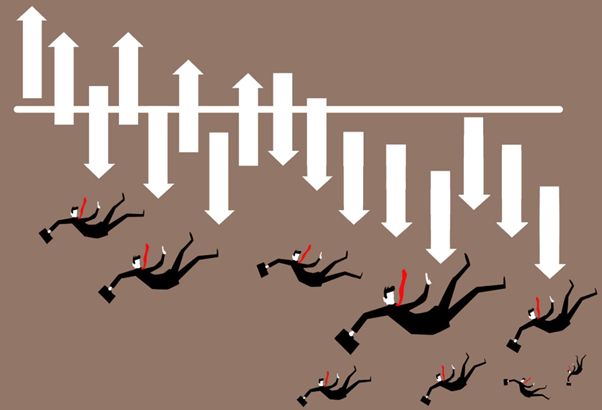 Copyright © 2020 Kalkine Media Pty Ltd.
New Aviation Rules
According to the new aviation rules adopted by the UK, airlines have said it would grant EU-based airlines far more flexibility and freedom with regards to flying in Britain as compared to British-owned airlines getting a similar access in Europe.
Do Read: Why has Jet2 raised £422-mn via share placement?
The new post-Brexit rules now require foreign airline companies to have permits to fly ad hoc flights between the UK and mainland Europe. However, European airlines have been able to receive these permits much faster than their British competitors, which in turn has led to the UK losing out on business.
Wet-leasing most affected
Smaller UK airlines who offer such short notice ad hoc cargo and backup passenger flights have felt the maximum heat due to this non-reciprocal nature of the new EU-UK aviation rules.
The new border restrictions and policies are expected to affect the smaller cargo, charter and leasing airlines the most, and could also cause them to shut down completely if the rules remain unchanged. The wet leasing is a process when an airline offers its aircraft, crew, and maintenance services in a temporary capacity. It is an important part of UK's airlines and aviation jobs.
Want To Know More? Do Read: Brexit fallout: Businesses ask government to resolve customs issues at UK ports
Andrew Green, CEO of Wet lease and cargo services company Jota Aviation, said regulators from EU countries issue permits to UK companies in two to three business days, while the UK aviation authority CAA issues the same within hours to their EU counterparts. The company had lost out on a UK to Germany cargo transportation deal due to this issue, he added.
Moreover, UK airline Titan Airways managing director Alistair Wilson said UK wet-leasing companies faced more restrictions under the new system.
He added the company had lost a 12-month long contract due to their client being forced to wet-lease from an EU-based carrier thus signalling EU laws were affecting business in the UK.
Want To Know More? Do Read: easyJet, Ryanair flights fight coronavirus: What's in store for airline operators
London's Heathrow airport reported its cargo volumes fall by 21 per cent, while passenger volumes were down by 89 per cent in January compared to the previous year due to the new Brexit restrictions and coronavirus-related quarantine rules.
Joint response
A new campaign is set to be launched by several small carriers such as Titan Airways, Jota Aviation, Loganair, CargoLogicAir and Air Tanker wherein they would call for saving UK jobs in the British aviation sector.
Titan Airways' Wilson noted that unless the Boris Johnson government makes the market access reciprocal in nature, many aviation jobs could be lost to other European nations.